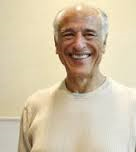 Robert de Varona to address U.S. Relations with Cuba: A Perspective from Someone Who Fought the Castro Regime, Friday, Oct. 16, at the Panhandle Tiger Bay Club's October Luncheon Meeting
As the United States and Cuba move to normalize relations, the Panhandle Tiger Bay Club continues to provide informed and balanced opinions to people in the Pensacola and surrounding areas. In August, Tiger Bay hosted Mr. Albert Fox, president of the Alliance for Responsible Cuba Policy Foundation, who spoke to members and guests in favor of normalized relations with Cuba. On Friday, Oct. 16, Robert de Varona will address the club regarding U.S. Relations with Cuba: A Perspective from Someone Who Fought the Castro Regime, at Tiger Bay Club's monthly luncheon meeting.
De Varona has followed the Castro regime and Cuban affairs for more than 50 years and will be offering a rebuttal to Albert Fox's perspective on U.S. and Cuba relations. Particularly, De Varona will offer a perspective on the continued control of the Cuban political system and economy by the Castro family and his thoughts as to why the Obama Administration's change of U.S. policy should be viewed with skepticism and caution.
De Varona is the nephew of Manuel Antonio de Varona, who was Prime Minister and President of the Cuban Senate prior to Fidel Castro's overthrow of the Cuban government in 1959. In 1960, after he had turned 18, de Varona joined Brigade 2506, a CIA-trained unit of Cuban exiles who later landed at the Bay of Pigs in April 1961. De Varona survived more than 600 days of imprisonment before he was released and traveled to the United States in Dec. 1962.
Date:  Friday, October 16
Time:  11:30 lunch; Noon Program
Location: New World Landing
Guests: $35.00
RSVP: Call 850.293.1902, or email panhandletigerbay@gmail.com.