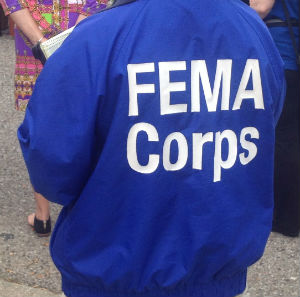 The deadline to apply for disaster assistance with the Federal Emergency Management Agency (FEMA) is Monday, July 7.
Residents in Escambia, Jackson, Okaloosa, Santa Rosa and Walton counties are eligible to apply for disaster assistance that may include money to help pay for temporary housing, essential home repairs or other serious disaster-related expenses.
Those who had damage from the storms and flooding from April 28 to May 6 can apply for assistance online at DisasterAssistance.gov or by using a smartphone at m.fema.gov/ until midnight on July 7. Applicants may also apply by phone at (800) 621-3362 or TTY (800) 462-7585 until 10 p.m. on July 7. Recovery assistants remain available from 7 a.m. to 10 p.m. (CDT) daily.
July 7 is also the deadline to submit loan applications to the U.S. Small Business Administration for low-interest disaster loans, which is the primary source of federal funds for long-term recovery. The quickest way to apply for an SBA disaster home or business loan is filling out an online application at DisasterLoan.SBA.gov/ela.
For more information on SBA low-interest disaster loans, call the SBA disaster customer service center at (800) 659-2955 or TTY (800) 877-8339, send an email to DisasterCustomerService@SBA.gov or visit SBA.gov/Disaster.
For more information on Florida disaster recovery, go to fema.gov/disaster/4177. Visit the Florida Division of Emergency Management website at FloridaDisaster.org or the state's Facebook page at facebook.com/FloridaSERT.