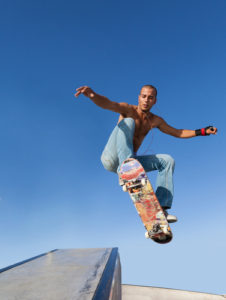 Upward Intuition moves forward with its commitment to help Pensacola build its first ever community skateboarding plaza with the Blake Doyle Classic, a skateboarding competition for regional skaters of all ages hosted at the Steven Morgan Skatepark in Milton, FL. Money raised will directly support the project which was first proposed earlier this year, and has a target date of completion for 2017.
The Blake Doyle Classic is open to all ages and will feature a jam session format style competition, and contest winners will be awarded prizes in cash and products. Spectator seating for attendees, food from local vendors, and live music by Post Pluto will also be featured. Current sponsors and participating companies include: Vans, Converse, Innerlight, Waterboyz, Dog House Deli, Fish Fry Magazine, Palafox Co., Upper Room at Innerlight, Relief Skate Supply, Deep South Clothing and Coastline Skate. For more information on how to become a sponsor, or how to support the Upward Intuition organization, see the attached event flyer.
In the spring of 2015, Upward Intuition, unveiled plans for working within greater Pensacola's local community to help build the city's first public skatepark. The project is spearheaded by Jon Shell, a Pensacola native who has spent recent months working with the city's local youth in a mentoring and instructional capacity, which has helped propel Upward Intuition's mission into the hearts and minds of the city's forgotten youth.
Shell said, "Pensacola has a vibrant and rapidly growing skate scene, however, there are few places for kids to skate. I want to change that. I want to encourage our youth to make better decisions. I want to provide them with ways to become involved in projects of lasting significance, and I believe we are well on our way."
Upward Intuition works on behalf of skateboarders to advocate for their rights, and to help the community see the social and economic benefits of skateboarding. The proposed multipurpose skateboarding plaza is Upward Intuition's first project, and is actively working with Pensacola's government leaders and city planners to make the new local park a reality.
Shell released a documentary titled "Forgotten Youth" this past April which shared the inspiration for the project, the challenges facing today's young people who embrace skateboarding culture, and the goals of the organization. To view the film and learn more about the movement check out www.upwardintuition.com.