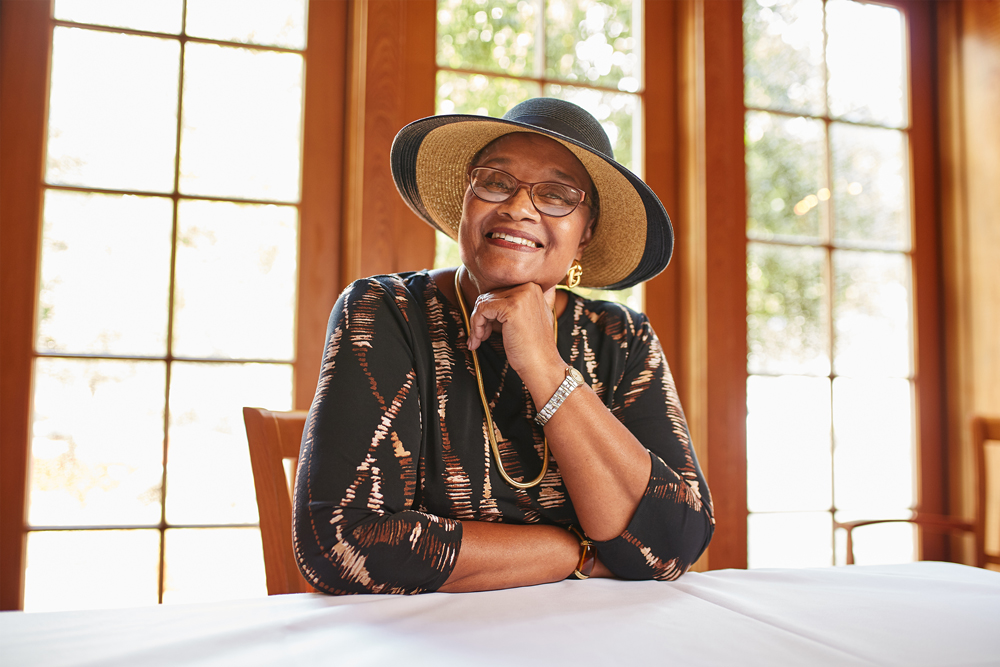 In celebration of Women's History Month, the University of West Florida Office of Equity and Diversity will host Dr. Augusta M. Simon on Friday, March 30 at 1 p.m. in the University Commons Auditorium. Simon, UWF's first African-American instructor, will reflect on her experience in U.S. higher education and provide comments on the landscape of women's history going forward. Simon is a past guest professor in the Department of Communication.
During the lecture, Simon will share her observations about women's history, race and careers for women in Northwest Florida. While a student, Simon co-founded the UWF Black Student Union, now known as the African-American Student Association. She was the first African-American resident hall advisor and was on staff for The Voyager, UWF's student newspaper. She went on to become the first African-American non-service employee at the University.
Simon was previously a featured presenter for the University's Inclusion Series Spotlight in 2014, which was developed to build relationships cross-culturally and cross-socially and profile individuals who set positive examples of leadership, advocacy and activism. She received the UWF Alumni Trailblazer Award at a ceremony hosted by the Office of Equity and Diversity last month.
This lecture is part of the John C. Pace Jr. Symposium Series which is designed to bring distinguished scholars, artists and leaders to Pensacola for lectures, performances and a variety of interactions with faculty, students, staff and the public. This event is free and open to the public. Attendees must RSVP online or by contacting the Office of Equity and Diversity at respect@uwf.edu.
For more information on the Office of Equity and Diversity, visit uwf.edu/respect.