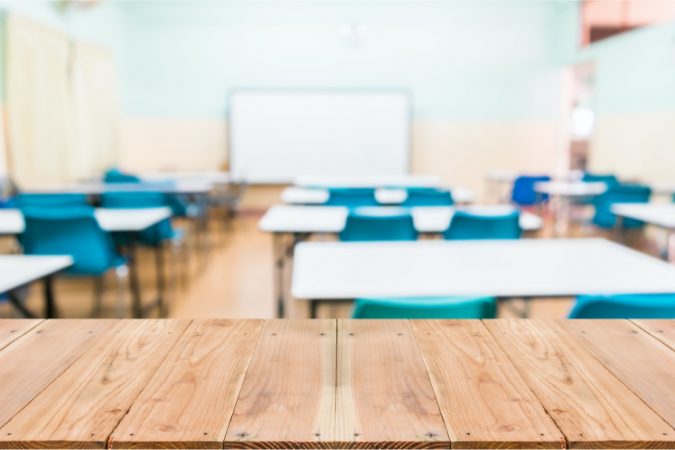 Teachers to be Shuffled
by Jeremy Morrison, Inweekly
Florida's students, teachers and schools were cut a break when Education Commissioner Richard Corcoran recently issued an emergency order waiving state assessment tests and associated impacts of those tests, such as student retention or assigning a new annual grade to individual schools, due to the pandemic's impact on this academic year. But Escambia County's Warrington Middle School, long-engaged in a state-mandated turnaround plan for lagging schools, may not see much benefit from the waiver.
Last month, Escambia County School District Superintendent Tim Smith was able to secure a one-year extension for Warrington — which was due to be closed if a grade of C or higher was not attained this year — from the Florida Board of Education. Still, it came with some heavy costs, such as changing many of the school's teachers. And though the recent waiver spared other institutions the impacts of grades based on assessment tests, Warrington will still be held to requirements attached to its extension.
"The conditions placed on Warrington Middle School from the Florida State Board of Education are still in effect," confirmed Cheryl Etters, deputy director of communications for DOE.
Superintendent Smith is currently wrapping his head around these ramifications.
"It's tough," Smith told Inweekly Friday morning. "But it's the reality that we have."
The conditions placed on Warrington Middle include ensuring that 80 percent of its English and math teachers have at least three years experience and are rated either 'effective' or 'highly effective' as per the state's VAM, or value-added model, rating. The superintendent said pandemic or no, waiver or no, the district will need to move on this front.
"We're probably going to have to go ahead and implement the teacher movement," Smith said, explaining that to be ready for the next academic year, that process would need to go ahead and commence. "We're gonna get caught if we don't start at the very least positioning ourselves with the teachers."
The district will also need to secure a new external operator to provide services for the school, but Smith is holding off on one of the other conditions attached to Warrington's extension: replacing principal Brett Bummet, who has been credited with making improvements at the school, even as that C grade has remained elusive.
"We're gonna hold off and probably reassess," Smith said. "We're gonna get through the school year and take a look at it."
The superintendent said that the district could afford to wait on addressing the principal position because it only involves one individual, as opposed to reshuffling a chunk of the school's teaching staff, and also because he's hoping he can convince the state to reconsider this condition when he heads to Tallahassee again once the school year wraps.
"I'll be back in front of the board in early June," Smith said.