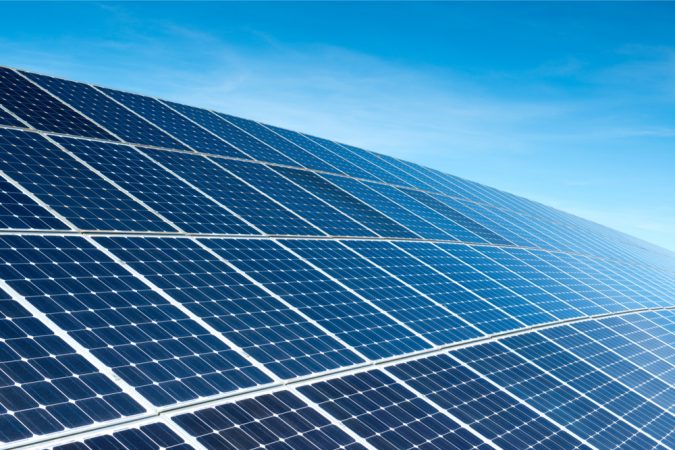 by Jeremy Morrison
With a nod towards Earth Day, the Pensacola City Council went all-in on its unanimous approval of a renewable energy goal for municipal operations: 30 percent by 2030.
"My only complaint is I wish we had 100 percent renewable on here," Councilwoman Brahier said. "I wish we were doing more, but this is a start."
Getting the city to set a renewable energy goal has been a primary aim of local environmentalists. It was also a recommendation of a municipal climate change task force.
"Tonight is a long-time coming," said Christian Wagley, who delved into environmental issues when he served on Mayor Grover Robinson's transition team.
With this renewable energy goal, the city will strive to have 30 percent of the power it uses — in the operation of municipal buildings and vehicles — drawn from renewable sources in less than 10 years. One way to accomplish this goal would be installing municipal solar power facilities, using city buildings and parking lots for such a purpose.
While Mayor Robinson requested the council reframe its environmental ambitions to focus on reducing the city's greenhouse gas emissions instead of generating renewable energy, the council appeared intent to stick with its renewables goal.
"I wish it was more than 30 percent," Councilwoman Sherri Myers said, wondering aloud if the city should require any new municipal facility to incorporate renewable energy into its design.
During the public comment period preceding the unanimous vote, members heard from several people supportive of the effort, several of them youth noting that their generation will be feeling the impacts of this generation's action or inaction on the climate front.
"I think it's really important for my generation to work against climate change," said Ally Atkinson, encouraging the council also to embrace that sense of urgency. "If you don't, that will endanger my future."
Local student Rainy Richards, who formed a sustainability council at her school, also shared she was tired of the lip service being paid to items like the renewable energy goal.
"I want to help because I want clean water we can drink and clean air we can breathe," said Richards. "We can't keep talking about taking action; we actually have to do it."
Councilwoman Teniadé Broughton asked Richards to return to the podium after the student had completed her remarks.
"How old are you?" Broughton said.
"I'm nine," the child replied.
"I'm so proud of you," the councilwoman told her.

Homeless Eviction Moratorium
Citing the lack of available shelter space in the area, the city council unanimously implemented a moratorium on evicting anyone from an encampment of homeless individuals beneath an area of the I-110 overpass.
"Right now, they need to stay where they are because there's nowhere else for them to go," said Councilwoman Hill.
Mayor Robinson assured the council that the city had no intentions of evicting anyone from the encampment at this time and said that members would soon be reviewing a long-awaited municipal report outlining various solutions to the area's homelessness issue.
"Some plans, in the short term and certainly the long-term, that we think can be more effective," Robinson said.
Prior to council's approval of the moratorium, Councilwoman Jennifer Brahier relayed that her sister had struggled with homelessness and acknowledged that the issue encompasses much more than mere housing logistics or economic stability.
"These issues are so complicated, and there's so much we're going to have to do," she said. "This is just a small start."
Several individuals who are currently encamped under the I-110 overpass also spoke in support of the moratorium, as did homeless advocate Mike Kimbrel. Kimbrel, who is also the executive director of the Alfred Washburn Center, which serves the homeless community, also suggested another solution beyond the moratorium: stop enforcing the city's no-camping ordinance.
"This whole moratorium is to stop the code on camping," Kimbrel said. "So, can we just get rid of the camping code?"