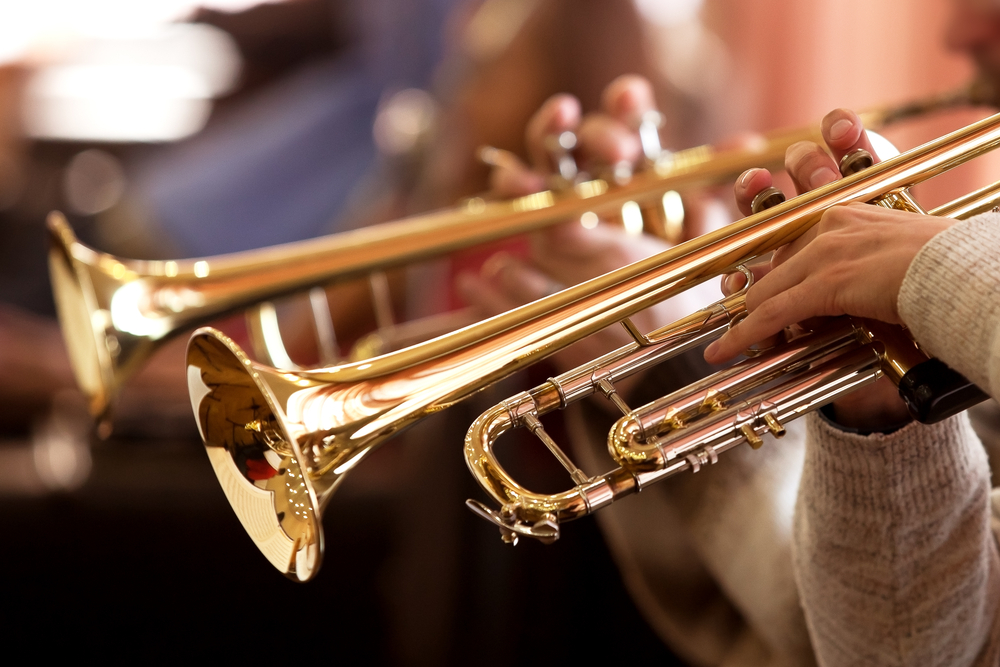 Tonight at 6 p.m. in the auditorium at Booker T. Washington High School the curtains will go up revealing a show about neighbors helping neighbors. The show is called, "By My Side: An Evening of Black and White," but the neighbors part is all about the high school students wanting to help the younger middle school students who are their backyard neighbors.
The Drama Club at Washington High heard about the fire that took out an entire portable classroom and all of the Workman Middle School's Orchestra equipment and they knew they had to help. So, tonight's performance (which is a series of skits) will be dedicated to Workman's orchestra with all proceeds from the door donated to help.
Workman has 100 orchestra students and were proud to be the largest Escambia County School District Middle School Orchestra to compete this year. In the fire, they lost about $20,000 in instruments that were school property, but many more were personal property of the students and of Christina Clark Frierdich, the orchestra instructor at both Workman Middle and Washington High.
Frierdich and the kids had just finally felt totally moved into their new portable. Friday they had finished decorating bulletin boards and taken extra time to stack the chairs, arranged the instruments and even borrowed a vacuum. When they went home on Friday after their last concert of the season, they knew they could report Monday to a spotless room and focus on wrapping up the year and taking a final in music theory.
"I even told them, like I always do, make sure you take your instruments home. You don't want to leave them here, just in case of fire," said Frierdich. "Now, every orchestra teacher will say that to their kids with new meaning."
In the early morning hours on May 13th, a storm rolled in and, firefighters told her, lightning hit their little orchestral home. The sides of the building were blown out and everything burned. Instruments, the memorabilia on the bulletin boards, and a music library that had been accumulating for 35 years.
"This school is where my dad taught. He was my teacher when I went here so he was here when a lot of the music was purchased and some of the arrangements can't be replaced. I even had a vase on my desk that had his name on it," explained Frierdich. "We also had a stand-up bass that was 30 years old, so he would have taught with that as well."
Frierdich is a performer as well as an ECSD teacher. She grew up in one of Pensacola's most musical families and even performed with family this weekend. They are well known as Clark and Co. As a violinist she also performs at weddings and her binders of wedding music at school. All she could find of those was the metal rings.
"I know I need to start writing everything down, because I keep remembering other things that were in the room. But the hardest part was talking to my kids, especially the ones who did not take their instruments home on Friday," Frierdich added. "I will probably realize months from now that something else is missing."
One thing that is not missing is the heart of the Workman orchestra. Frierdich handled multiple media interviews this morning with poise and professionalism. The student musicians gathered around her in a group hug and they are already talking about coming back like a phoenix. Oh, and another thing, that music theory test. Luckily, Frierdich took her lap top home on Friday, so the test is just fine (Sorry, kids!)
For those who want to help, there are a couple ways to do that.
Go to the play at Booker T. Washington tonight, May 15 at 6:00 p.m. Again, tickets are $5.00 and T-shirts are $15.00.
If you have a violin, viola, cello or bass you would like to donate, call J.H. Workman's front office at 850-494-5665. Ask for Traci Sturgeon and she will get your information to Christina.
If you would like to make a financial donation you should make out checks to ECPS Foundation and write Workman Orchestra on the notes line. Mail them to Workman Middle School, 6299 Lanier Dr., Pensacola, FL 32504. Every little bit will be put to good use. Please write Attn: Traci Sturgeon on the outside of the envelope.
FYI: To buy a set of music for one song for a middle school orchestra costs from $60 to $100 dollars. Keep in mind they have to buy multiple copies of multiple versions of the same song – a version for each instrument.
Watch for other fundraiser events and come on out. And – if you visit any of these local music stores: Tringas Music Schmidt's Music and Repair, Blues Angel Music or Ye Ol' Fiddle Shoppe – please take a moment and thank them for all they do to help our music programs and specifically, for helping Workman Middle School's Orchestra as they rebuild.