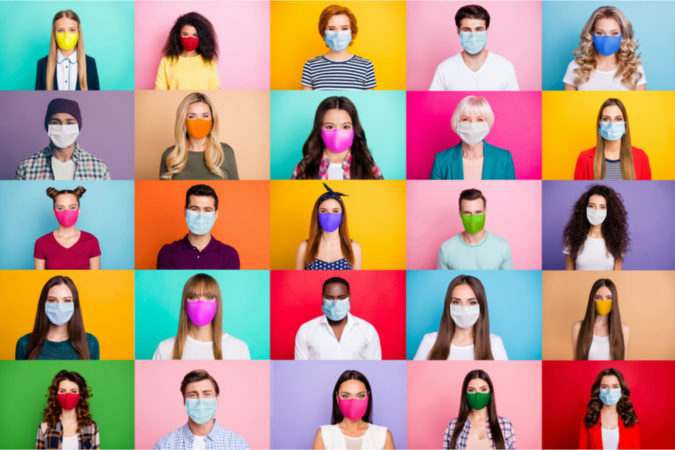 "Please, please, please wear a face covering when you go out in public." – U.S. Surgeon General Jerome Adams
COVID Deaths Will Continue
Escambia County has a higher death rate per COVID case than the state average – 3% vs. 2%. The Escambia deaths have been an inverted-V: 0 deaths in March, 12 deaths in April, 21 deaths in May and 11 deaths in June. Total 44.
Some say the decline in deaths last month proves that the virus is under control. The June decline is good, but deaths lag behind the cases. The cases have been V-shaped.
In June, Escambia County had 754 new cases among its residents – May 233; April 348; March 87.
The NY Times reports experts expect the future death rate to be lower because of medical treatments have improved and older people are being more cautious. However, they also warn the explosion in cases over the last two weeks could lead to a rise in deaths by the end of July – In a typical fatal case, the death comes three to five weeks after contraction of the virus.
The county's statistics support deaths follow cases –  April 348 new cases and 21 deaths in May;  May 233 new cases and deaths dropped to 11.
If only 2% of the June cases are fatal, we could see 14-15 more deaths in July.
Enforcement Isn't The Issue
Two commissioners have told their constituents that they won't support a mandatory face mask order because the Escambia County Sheriff's Office won't enforce it.
We have laws that prohibit littering but rarely is someone arrested for littering. We have laws that ban smoking in restaurants and deputies aren't arresting violators.
A mandatory face mask order gives businesses the power to require masks for its staff and customers. Face masks protect people from spreading the virus to others.
People aren't social distancing, and we had 754 new cases in June.
Escambia government hasn't required face masks in its buildings and vehicles with more than one passenger – and cases are popping up at ECAT, Clerk of Courts, Parks & Rec, Fire Stations, County Jail and Beach Lifeguard Stations.
Myth: Not Wearing A Face Mask Shows Support For Trump
The White House has come out in support of wearing face masks in public.
During an interview on Fox Business Wednesday afternoon, President Trump said, "I'm all for masks. I think masks are good."
Vice President Mike Pence, speaking at the University of Texas Southwestern Medical Center in Dallas, recommended the importance of wearing masks in public: "We encourage everyone to wear a mask in the affected areas. Where you can't maintain social distancing, wearing a mask is just a good idea."
At press briefing on Tuesday, Trump's Surgeon General Jerome Adams said, "Please, please, please wear a face covering when you go out in public."