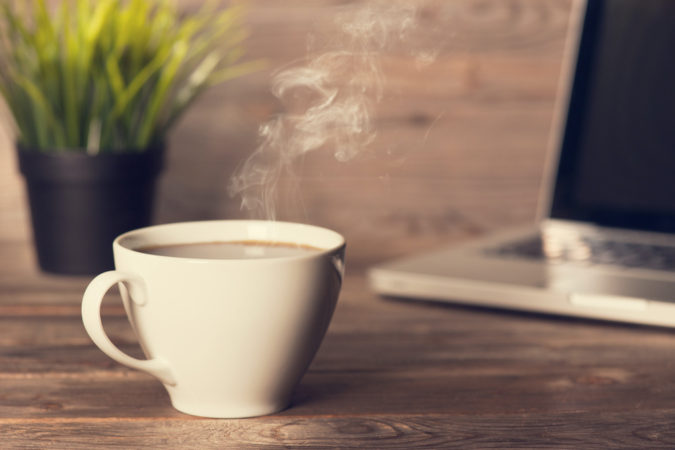 Reopening the Economy
What will reopening the economy of Escambia County look like?  County Administrator Janice Gilley sent an email, "Subject: Reopening the Economy," to her department leaders and the county commissioners with two attachments.
"For your information, attached is information and/or guidelines regarding reopening the economy from the President and Senator Rick Scott in case you have not had the opportunity to read them," wrote Gilley.
The guidelines from the White House have a criteria for reopening and three phases for the process – Inweekly reported this on Friday.
The email from Sen. Rick Scott is the first step of his 60 Day "Let's Get Back to Work" plan. Read Scott Outlines Strategies.
"As we bend the curve and stem the spread of the Coronavirus, we need to lay out the roles and responsibilities of government, the private sector and individuals that will help our country get back to a 'new normal,'" Senator Rick Scott said in the message. "Every American will play a part in helping our state and our country recover from the economic devastation brought on by this pandemic. That starts with explaining what the economic recovery will look like and the role every level of government, the private sector and individual families will play in that process."
The former governor had several recommendations for Governor Ron DeSantis, none for county and municipal governments. Here are a few:
* Work with federal and local governments, as well as private-sector partners, to continue expanding testing capacity, including antibody testing.
* Build their own stockpile of Personal Protective Equipment, and monitor existing and potential hot spots to quickly redirect health care resources.
* Provide guidance through state agencies, in coordination with the CDC, to businesses in the state on responsible safety measures. The following questions need to be addressed: Should restaurants continue to keep tables six feet apart for a period of time? Should they put plexiglass between booths? Should movie theaters leave seats between patrons? What cleaning regimens should amusement parks use? Should every business be required to have hand sanitizer available for patrons?
* Create plans to consistently and continuously monitor senior centers and assisted living facilities.
* Departments of Education and the Board of Governors should give clear guidance about this school year and provide regular updates on summer classes
* Create contingency plans for state budgets.
—This recovery will not be complete by the end of 2020 – it will take a few years. State budgets must be structured to support the long-term recovery of vulnerable industries that drive economic growth in Florida, such as tourism and construction.
Scott recommends that business owners decide for themselves whether they will test all their employees before allowing them to return to work and whether they will take temperatures before allowing anyone into their facilities.
Businesses need to make sure they have access to the necessary Personal Protective Equipment and sanitizing products, and evaluate their business practices to make sure appropriate social distancing is continued to encourage patrons to feel comfortable visiting their establishment.
Which of these recommendations and guidelines does the county administrator want to promote and implement? She didn't say.
She told the commissioners in the email: "As for our local response, we have activated ESF-18 and I expect Todd Thomson and the economic development team to be collecting and disseminating information as well as providing continued assistance for our local businesses."
Inweekly has shared the Showcase Pensacola report that Visit Pensacola has put out. The Greater Pensacola Chamber, which Thomson leads, has conducted a survey of local business owners. FloridaWest developed the grant program funded by the county and city, and the organization has sent out information on all the other COVID-19 grant and loan programs and has helped business owners navigate the process.
But they are waiting from direction from Gov. DeSantis and the county on how they want to implement any recovery. The issue on the county commission's agenda for next week is reopening the beaches.
---
Escambia County COVID-19 cases in long-term nursing homes increased by five on Sunday – from 60 to 65. Santa Rosa now was 10 LTC cases.
The Florida Department of Health has report that state had 1,825 cases of residents or staff in long-term care facilities, 179 have died – 9.8%. Escambia has six LTC deaths – 9.2%.
Escambia has had 6,730 specimens collected and the results of 31% collections are pending.  To date, 6.6% precent of the tests have have positive, which is up from the 4.5% to 5% in early April.  The average for positive results is 10%.
| | | | | |
| --- | --- | --- | --- | --- |
| | 4/18/20 | 4/19/20 | | |
| | 6 p.m. | 6 p.m. | Increase | |
| Total Cases | 25492 | 26314 | 822 | 3.22% |
| Florida Residents | 24797 | 25598 | 801 | 3.23% |
| Non-Fla. | 695 | 716 | 21 | 3.02% |
| Deaths | 748 | 774 | 26 | 3.48% |
| | | | | |
| Escambia | 304 | 309 | 5 | 1.64% |
| Okaloosa | 127 | 131 | 4 | 3.15% |
| Santa Rosa | 133 | 138 | 5 | 3.76% |
| | | | | |
| Broward | 3838 | 3971 | 133 | 3.47% |
| Esc LTC cases | 60 | 65 | 5 | 8.33% |
Top 20 Florida Counties
| | | | | |
| --- | --- | --- | --- | --- |
| Rank | County | Population | Cases | Per 30K |
| 1 | Dade |     2,715,516 | 9354 |         103.34 |
| 2 | Broward |        924,229 | 3971 |         128.90 |
| 3 | Palm Beach |     1,446,277 | 2170 |           45.01 |
| 4 | Orange |     1,321,194 | 1198 |           27.20 |
| 5 | Hillsborough |     1,378,883 | 960 |          20.89 |
| 6 | Duval |        924,229 | 854 |           27.72 |
| 7 | Lee |        718,679 | 769 |           32.10 |
| 8 | Pinellas |        957,875 | 592 |           18.54 |
| 9 | Collier |        363,922 | 463 |           38.17 |
| 10 | Manatee |        373,853 | 417 |           33.46 |
| 11 | Osceola |        338,619 | 409 |           36.24 |
| 12 | Volusia |        527,634 | 333 |           18.93 |
| 13 | Polk |        724,777 | 326 |           13.49 |
| 14 | Seminole |        455,086 | 320 |           21.09 |
| 15 | Escambia |        311,522 | 309 |           29.76 |
| 16 | Sarasota |        412,144 | 284 |           20.67 |
| 17 | Clay |        207,291 | 247 |           35.75 |
| 18 | Brevard |        601,942 | 215 |           10.72 |
| 19 | Alachua |        263,148 | 210 |           23.94 |
| 20 | Lake |        335,362 | 207 |           18.52 |
Top 10 Counties per capita – (200 min cases)
| | | | | |
| --- | --- | --- | --- | --- |
| Rank | County | Population | Cases | Per 30K |
| 1 | Broward |        924,229 | 3971 |         128.90 |
| 2 | Dade |     2,715,516 | 9354 |         103.34 |
| 3 | Palm Beach |     1,446,277 | 2170 |           45.01 |
| 4 | Collier |        363,922 | 463 |           38.17 |
| 5 | Osceola |        338,619 | 409 |           36.24 |
| 6 | Clay |        207,291 | 247 |           35.75 |
| 7 | Manatee |        373,853 | 417 |           33.46 |
| 8 | Lee |        718,679 | 769 |           32.10 |
| 9 | Escambia |        311,522 | 309 |           29.76 |
| 10 | Duval |        924,229 | 854 |           27.72 |