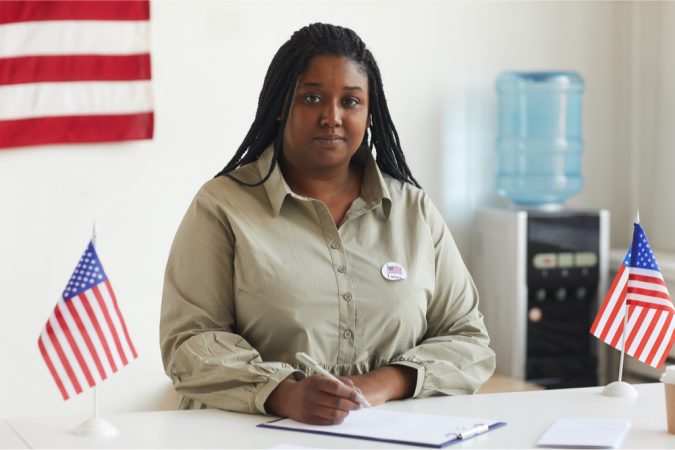 Poll Workers Scarce in a Pandemic, Escambia Works to Offset 'Shrinkage'
by Jeremy Morrison, Inweekly
Heading towards November's election—with voter turnout expected to be high—there are concerns about staffing polling places with poll workers. Traditionally, many poll workers tend to be older, retired individuals with the time to participate, but this year the coronavirus pandemic will sideline many in that high-risk demographic.
Around the country, efforts are afoot to increase the number of available poll workers. In Kentucky, election worker jobs are being advertised on beer cans. In Ohio, attorneys are getting continuing education credits for working at the polls. And More Than a Vote, a collective of athletes including LeBron James, has partnered with the NAACP Legal Defense Fund on a multimillion dollar initiative to recruit young people to serve at polling places in Black communities.
Locally, Escambia County Supervisor of Elections David Stafford is also hoping to see more participation from younger people.
"I'd certainly encourage particularly younger folks that may have the time and the interest in serving their fellow citizens to give it a try," Stafford told Inweekly.
The supervisor described volunteering (technically, workers do receive a small stipend) as a good way to plug into the democratic process.
"It's very rewarding. Our poll workers find it very rewarding, most of them, after they do it once, end up becoming regulars," Stafford said. "It's a great way to help your fellow citizen, by helping them execute one of their most important constitutional rights."
Stafford said he first saw the impact the coronavirus would have on the voting process during the Democratic primary in March. Escambia fared well enough, but colleagues from around the state relayed a different story.
"I remember talking to my colleague in Palm Beach County after the presidential primary, she told me that she'd lost, I think, a quarter of her polling places and a quarter of her poll workers for that election," Stafford said.
During the August primary, Escambia retained all but a couple of polling stations, which had been located at long term care facilities, and also was able to staff the stations with enough poll workers.
"We certainly saw some shrinkage of our traditional poll worker core," the supervisor said, "but we were very aggressive in reaching out and securing replacements."
One source of replacement was government employees. A directive at the state level granted administrative leave to state employees who volunteered, and Stafford asked both the city of Pensacola and Escambia County to do the same.
In November, Stafford is expecting a healthy turnout at the polling stations, even with the significant number of votes that will be cast via mail-in ballots. Between now and then he'll be joining his colleagues around the country in working to ensure polling places have enough workers.
"We will aggressively recruit moving forward to the general election," Stafford said, "because when your turnout increases the number of poll workers that you need also increases as well."
To learn how to become a poll worker, visit escambiavotes.gov/election-worker-information.