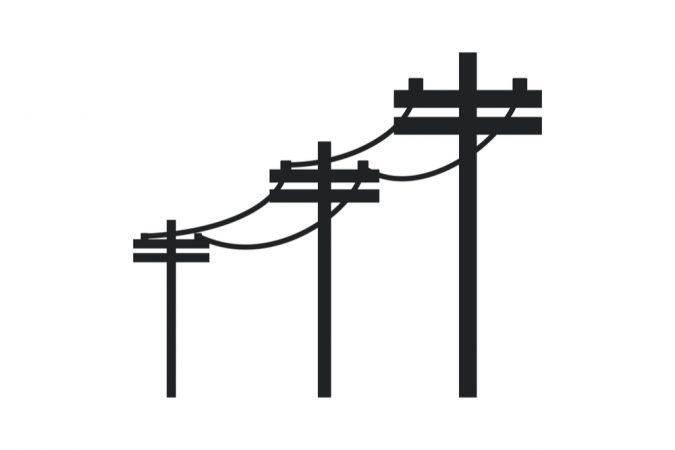 Gulf Power has restoration estimates now available on its outage map and are updated hourly. As of 5 a.m. Saturday, Escambia has 74,670 customers without power; Santa Rosa 15,530 – for total of 90,200.
However, getting accurate, precise numbers from Gulf Power has been a challenge.
Yesterday, Gulf Power president Marlene Santos gave the same update on her company's efforts to restore power to Santa Rosa and Escambia counties at the 10 a.m. and 3 p.m. EOC pressers – 60% of the outages had been restored, about 160,000 customers leaving only 120,000 without power.
At 10 p.m., Gulf Power set out an announcement that it had "restored service to 65% of our customers affected by Hurricane Sally, or more than 160,000 customers. Currently, less than 125,000 customers are out of power."
The quote Santos gave in the press release is verbatim what she said at the two presser, except for 65% replacing 60%:
"In less than 48 hours since Hurricane Sally left our area, our storm restoration crews have been working day and night and have restored power to 65% of our customers that were affected by this storm," said Marlene Santos, President of Gulf Power. "We know it's difficult to be without power, but please know that our team of more than 7,000 is dedicated to getting the lights back on will not stop working until all of our customers have power restored."
Santos, or her PR people, must not have checked the outage map before sending out the announcement.
The vast majority of Gulf Power's restoration has been in counties with minimal impact from Hurricane Sally: Bay County, Jackson County, Holmes County, Washington County and Walton County.
Fortunately, Gulf Power customers now have an independent place to find data and not have to sift through the PR fluff. Check out its outage map.
In the 10 p.m. release and the Friday presser, Gulf Power said it would restore power 95% of its customers by Tuesday, Sept. 22 and would provide what areas within each county will be restored earlier than Tuesday by Saturday evening.