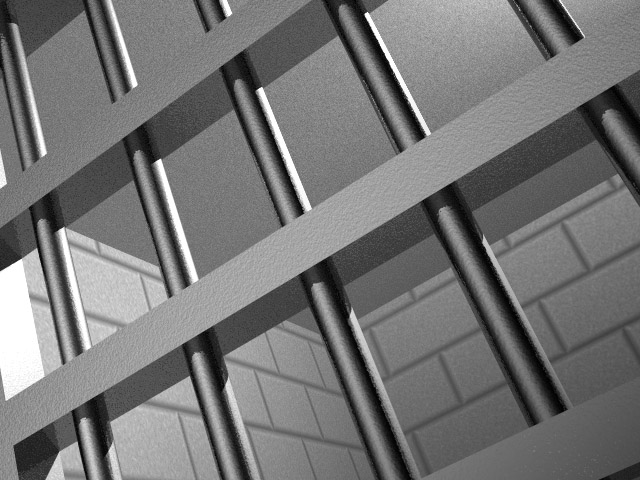 This morning I received a phone call regarding another death in the jail infirmary.
Alfred Wesley,63, was found unresponsive in by infirmary staff during an hourly welfare check.
Corrections officers and medical staff immediately began CPR, called emergency medical services at 8:58 p.m. Emergency medical services arrived at the jail at 9:05 p.m. and reached the hospital at 9:27 p.m. He was pronounced dead at 9:49 p.m. by hospital staff.
In its press announcement, the county said that Wesley was arrested on Dec. 9, 2015. Upon arrival, he received a medical evaluation as part of the intake process. He had been housed alone in the infirmary for psychiatric care since Dec. 12, 2015 and checked every hour by jail staff.
On the morning of Friday, Jan. 16 the inmate was seen by the facility's nurse practitioner and psychiatric physician. He was responsive and cooperative. The Escambia County Sheriff's Office was notified and is investigating as is standard procedure.
According to the Clerk of Court records, Wesley was arrested for trespassing and failure to leave property upon order by owner, a misdemeanor. On Jan. 12, the judge had appointed an expert to determine his competency to stand trial.
I spoke with Wesley's family this morning and will report more on Monday.
This is the first jail death of 2016, and the seventh since Nov. 1, 2014.
The County included in the press release several changes in jail policies since Dec. 4 after Inweekly reported the details on other deaths at the jail and Corrections Director Michael Tidwell was fired:
On Dec. 4, 2015, changes to the jail's policies were immediately made upon transition of jail oversite to Assistant County Administer Simmons, and continue to be made to ensure inmate safety. In that time, no less than 10 policy changes have been made. Improvements include:

· Placing jail medical services under the control of the jail commander who is empowered to make decisions regarding transporting inmates to an outside medical facility with or without medical staff recommendation.

· Greatly improving medical status communication. Now, a list of critically ill patients is given to the command staff daily, with each shift providing an end of shift report to include updates on every infirmary patient to the jail commander.

· Escambia County Public Safety Medical Director Dr. Paul Henning has agreed to become interim medical director of the jail also.

· A Health Services Administrator position was hired and starts on Saturday, Jan. 30. This position contributes to strategic planning, budget development and monitoring, and problem solving for the health services division at the Escambia County Jail. This includes providing clinical expertise, direction and management of the administrative function for the benefit of the health service