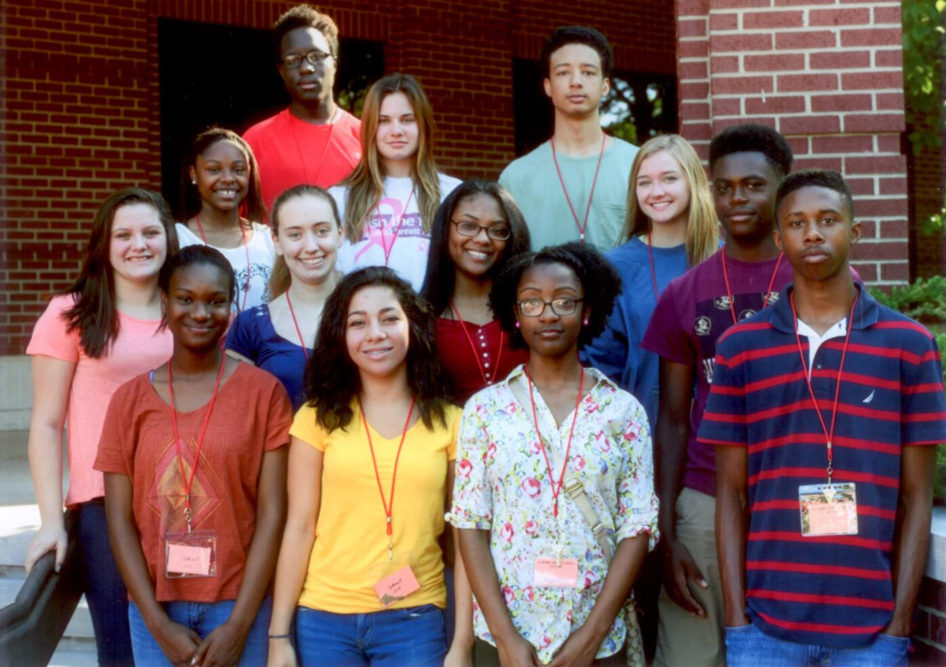 The Pensacola Civitan Club, in partnership with local businesses and individuals, sponsored the 13 delegates recently attended Harding University's 60th annual National Leadership Forum in Searcy, Arkansas.
The high school students who attended were: Joeliz Agro'n (Pace), Haley Bartell (Pace), Ky'aira Bennett (Pensacola High), Marissa Brown (home school), Spencer Gable (Milton High), Sierra Hill (home school), Shataura Jerido (Washington), Kathryn Manning (Catholic High), Josie May (Catholic High), Tré Neely (Pace), Darin Redick (Pensacola High), Autumn Steele (Escambia), and Marcus Swanston (Pine Forest).
They were instructed in the values and qualities of leadership and how our country has developed its leaders. They also addressed contemporary issues facing young leaders in high school.
Presentations were given by such leaders as: Dean Sikes of the Spirit of America Foundation urging delegates to "Discover Your Destiny;" John Foppe, motivational speaker addressing "Life is an Attitude;" educator Pat Socia, encouraging sexual moral leadership; Melissa Bratton of the Tennessee Farm Bureau examining critical issues facing the environment and agriculture; Harding's Andrew Baker spoke on "Taking it to Another Level;" B. Chris Simpson shared how "Leaders Communicate", and Dr. Bob Reely spoke on "The American Economy." Newcomers were Terry Davis, "Leadership Capstone"; Shawn Fischer, "The Second Amendment"; Jody Venkatesan on "Being an Entrepreneur"; and Mac Sandlin, "World Religions."
More than 210 young people from six states (Alabama, Arkansas, Florida, Mississippi, Missouri, and Tennessee) attended this year's National Leadership Forum.