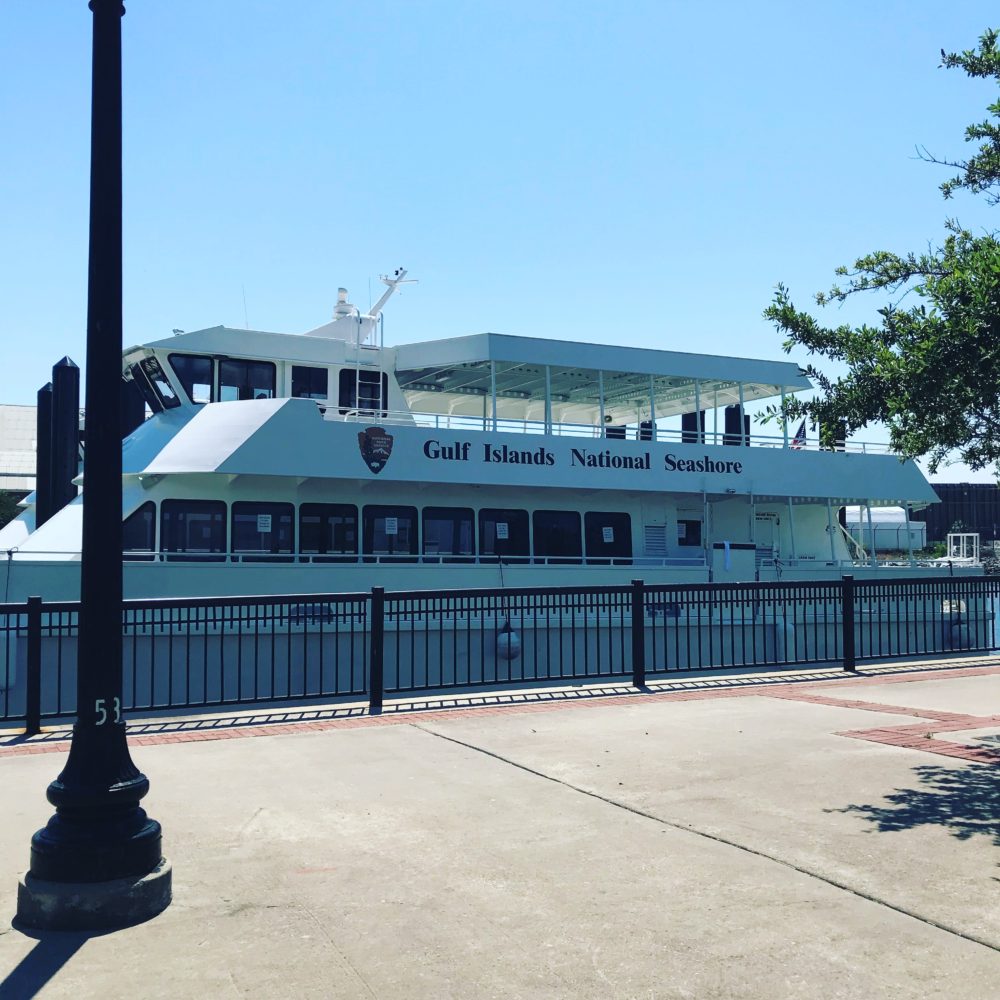 Bay Cruises Start Friday
The National Park Service and Gulf Coast Maritime Services, Inc. have signed a contract for the operation of Pensacola Bay Cruises. The two double-decker catamaran ferry boats will begin service on Friday, June 22.
"We're excited to start working with Gulf Coast Maritime Services, Inc. and begin the Pensacola Bay Cruises service," said Superintendent Dan Brown.
All-day, hop on, hop off ferry tickets will cost $20 for adults and will include admission to the Gulf Islands National Seashore, which normally costs between $10 and $20 itself. Children's tickets will be $13, with discounted tickets for active duty military and seniors offered for $18.50. Children under 2 will ride free.
In 1978, Gulf Islands National Seashore's original General Management Plan called for the establishment of a ferry service in Pensacola Bay. With help from the City of Pensacola and Escambia County and through numerous local, state, and federal funding sources, including damages paid by BP, infrastructure and vessels were secured over the last six years.
The culmination of these efforts, 40 years in the making, is a new service that will provide the community and visitors a new way to experience Pensacola Bay and provide an alternative transportation option between Pensacola, Pensacola Beach, and Fort Pickens.