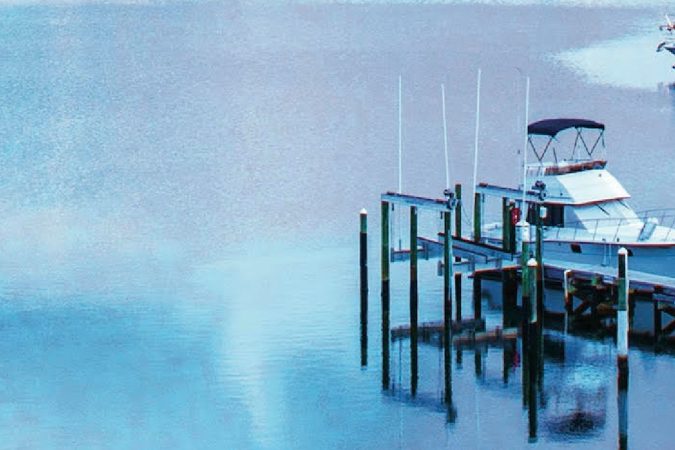 Best Reviewed Books of the Month – By IndieReader
Thanksgiving is in the rear view and we're wishing all of our readers and authors a happy and healthy rest of the year!
Without further ado, find IR's "Best Reviewed" books of November.
Stay safe out there!
ACTS OF HOPE
By Martin Elsant
IR Verdict: After a somewhat slow beginning, ACTS OF HOPE, Book Two of Martin Elsant's Inquisition Trilogy, ramps up the tale of a group of idealistic and quirky characters in the battle of their lives against the vicious and dehumanizing machine of the Portuguese Inquisition.
THE STORIES STARS TELL
By CL Walters
IR Verdict: In THE STORIES STARS TELL, C.L. Walters has crafted a world where the stars align into the perfect story—but only because she gives the reader the opportunity to watch her characters grow and change in ways that bring them together in the most satisfying of ways.
Want to save on a Professional Review for your book?
Get and IndieReader Pro Review AND entry to the annual IR Discovery Awards and save $76 when you purchase together!
THE MAVERICK
By Jennifer Valenti
IR Verdict:Surprisingly personable as well as darkly humorous, THE MAVERICK by Jennifer Valenti is as riveting as it is entertaining as it follows the adventures of a sarcastic, conflicted yet compassionate young career woman who is trying to navigate her way through a modern-day 'Me Too' minefield. 
A PONTIAC IN THE WOODS
By Fred Misurella
IR Verdict: Beautifully and empathically written, A PONTIAC IN THE WOODS is a brutal and brutally honest tale of Jamie Sasso, a teenage girl who lives in an abandoned car and struggles against the odds to make it on her own. The characters are fascinating, the reality of Jamie's situation is starkly depicted, and Fred Misurella deserves a call from Hollywood for the movie rights.
MOMMY, DADDY PLEASE TEACH ME!
By Michael A. Brown
IR Verdict: The instructive MOMMY, DADDY PLEASE TEACH ME! written by Michael A. Brown and delightfully illustrated by Zoe Ranucci comprises a cheerful representation of a variety of parents beginning to share vital life skills with their offspring, thus providing an informative jumping off point for today's families to do–and expand upon–the same.
2 BY SOUTH: Precious Blood and Rattlesnake in a Cooler
By Frank South
IR Verdict: Frank South's two one-act plays "Precious Blood" and "Rattlesnake In A Cooler" deliver a powerful punch, delving into dark themes and troubled characters.
THE SILENT BLUEBIRD
By Elle M. Holmes
IR Verdict: Rich with off-the-cuff humor, THE SILENT BLUEBIRD by Elle M. Holmes is a spirited science fiction foray into ancient and modern knowledge, which certain power players are determined to keep hidden for their own use and abuse.
COOKING FOR CANNIBALS
By Rich Leder
IR Verdict: For readers with strong stomachs, a dark sense of humor, and a need for some off-the-rails, comically violent catharsis in these dull Covid-infested days, Rich Leder's delightfully bizarre COOKING FOR CANNIBALS may be just the ticket.
THE WITCH OF THE SPRING
By Tom Blanton
IR Verdict: THE WITCH OF THE SPRING is a fun adventure for middle-grade readers who enjoy solving mysteries. It features a hint of the paranormal without being too frightening and also provides some educational background on the Aztec civilization.
THIRTEEN MOONS OVER MIAMI
By Alex Chapley
IR Verdict: THIRTEEN MOONS OVER MIAMI by Alex Chapley is a fun romp with a weirdly satisfying philosophical bent–a mash up of Raymond Chandler-style crime noir blended with some time travel and a Deadpool-type bass-playing, ninja vigilante superhero.
FIRST DOG ON EARTH
By Irv Weinberg
IR Verdict: Loaded with ingenious ideas regarding, not only how and when the first canine appeared, but also things like how salt may have materialized in the life of ancient Man–FIRST DOG ON EARTH by Irv Weinberg is as artistically original as it is a fun read.
THE BLACK MARKET: A Guide to Art Collecting
By Charles Moore
IR Verdict: Charles Moore's THE BLACK MARKET is a comprehensive and informative guide to becoming a collector of art created by Black artists, written by an author and collector whose degrees in Museum Studies and Finance lend the book extra clout. 
AGAIN: Surviving Cancer Twice with Love and Lists
By Christine Shields Corrigan
IR Verdict: Author Christine Shield Corrigan's ability to express her emotions and share practical advice for handling a cancer diagnosis are captivating and emotional and the grit and truth of her story–combined with her practical knowledge–make AGAIN a remarkable memoir for all non-fiction readers.
BLOOD IN THE WATER
By Rick Outzen
IR Verdict: Fans of Rick Outzen's newsman Walker Holmes won't be disappointed with this second helping of his hard-hitting antics, while those new readers are guaranteed to be drawn in by Outzen's unique take on the southern gothic universe.
WHEN COURAGE COMES
By Paul M. Fleming
IR Verdict: WHEN COURAGE COMES is a heartwarming story about finding courage to confront societal injustice and cruelty, from the perspective of an Austrian POW in World War II and the German-American family that befriends him.
EMBRACE INVERSE VIBRATIONS
By Adam James Chouinard
IR Verdict: With the surrealist adventure of "Alice in Wonderland" and the philosophical discussions of "The Alchemist", Adam James Chouinard's EMBRACE INVERSE VIBRATIONS is a meandering and enlightening epic with an ambitious scope.
FEELU: Explore Your Feelings
By Niloufar Shafiei
IR Verdict: In the sensitively written and beautifully illustrated book FEELU: Explore Your Feelings, writer Niloufar Shafiei and artist Vahid Fazel help introduce children to the frequently wondrous, occasionally baffling, and sometimes scary world of human emotions.
OUR IMMIGRANTS' SON
By John Francis Patrick Murphy
IR Verdict: OUR IMMIGRANTS' SON is a tender, rose-colored look at the author's ancestors, which seeks to inspire others to lovingly explore our common history as embodied in the individual lives of our family members. 
DUST AND MUD
By Sarah Mattern
IR Verdict: A bit resonant of the premise from an old familiar nursery rhyme, DUST AND MUD by Sarah Mattern beautifully explores the central theme that, perhaps, even after a very great fall, sometimes those who deeply love and are deeply loved, can be put back together again.
THE LAST LUMENIAN
By S. G. Blaise
IR Verdict: S. G. Blaise's THE LAST LUMENIUM is a fast-moving science fiction fantasy, which is suitable for young teens as well as adults, that offers a valuable perspective on political repression and economic inequity.