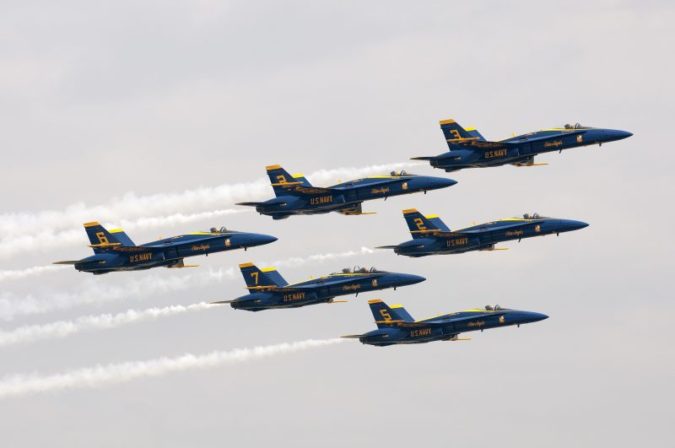 Yesterday, the Blue Angels announced the cancelation of their upcoming performances at the Syracuse International Air Show (June 11-12) and Vectren Dayton Air Show (June 18-19).
Following the fatal crash of Capt. Jeff Kuss on June 2, the team is in an operational pause prior to moving forward with its 2016 air show season.
The Navy has offered to support these two air shows with their Tactical Demonstration Teams during the time slot of the scheduled Blue Angels performance. The Tactical Demonstration or "TACDEMO" is designed to highlight the mobility, versatility and power of the F/A-18 Hornet and Super Hornet for the citizens who look to the Navy for the defense of freedom.
Cmdr. Jeannie Groeneveld, a spokeswoman for Naval Air Force, told Navy Times that more information on how long the operational pause will last is expected to be released next week. However, the squadron will not have to wait for the completion of the Navy's investigation into the crash before flying again.
The Blue Angel's annual Pensacola Beach Air Show is scheduled for July 16. Other upcoming shows before then include Vero Beach (June 25-26), Traverse City, Mich. (July 2-4), and Gary, Ind.(July 9-10).