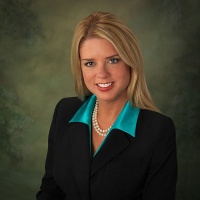 Attorney General Pam Bondi defended Florida's environmental record and called former New York City Mayor Michael Bloomberg a "billionaire bully" after she became a target of a political committee he's funded. Bondi and three other state attorneys general are the focus of political ads for participating in a multi-state lawsuit that challenges an Obama administration rule aimed at reducing carbon emissions from power plants.
The Bloomberg-backed Independence USA PAC on Friday launched an ad campaign of at least $10 million criticizing Republicans Bondi, Bill Schuette of Michigan and Brad Schimel of Wisconsin and Missouri Democrat Chris Koster for joining the West Virginia-led lawsuit opposing the White House's Clean Power Plan.
"Florida has a great and conscientious track record of improving its air quality and protecting its environment," Bondi said in a prepared statement Friday afternoon. "Now a billionaire bully is attacking Florida, and 26 other states, for having the audacity of defending their citizens against the EPA's heavy-handed and unlawful regulations, which will drastically increase Floridians' power bills — something this billionaire clearly cares little about."
The Bondi ad is online and is slated to air in the Miami, Fort Lauderdale and Orlando markets. Howard Wolfson, senior adviser to Independence USA PAC, said in a conference call with reporters that the targeted attorneys general are in states that are politically competitive. Bondi is characterized in an ad as "siding with big polluters," putting coal industry profits ahead of her constituents. The Clean Power Plan, released by the Environmental Protection Agency in August, sets limits on carbon pollution from existing power plants and is intended to help states reduce dependence on coal and other fossil fuels while increasing cleaner energy sources. The lawsuit was filed Oct. 23 in the U.S. Court of Appeals for the District of Columbia.