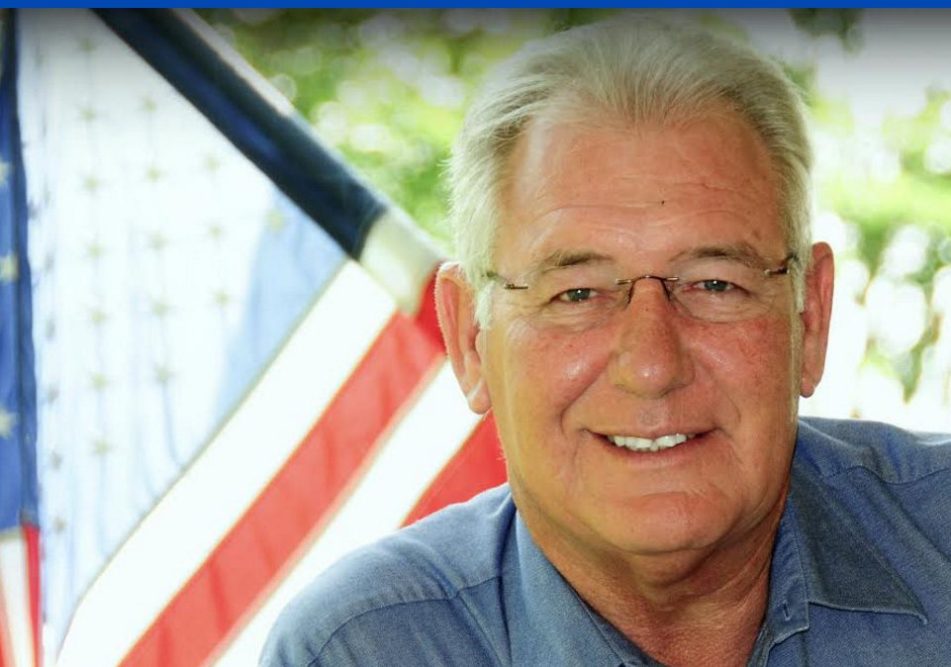 We received a report that former State Senator Greg Evers died this afternoon in a fatal car crash in Okaloosa County. Source was close to Sen. Evers but had few details. We will post more as soon as possible.
-Update-
Escambia County Sheriff's Office confirmed the death but had no details.
Evers was found dead in his truck in a creek, apparently missed a turn in the road. He has been missing for awhile. Friends and law enforcement conducted a search on his property and discovered his truck in the creek. Evers had passed away. More details will be released later.
From The News Service of Florida:
FORMER LAWMAKER EVERS DIES IN TRAFFIC ACCIDENT
By LLOYD DUNKELBERGER
THE NEWS SERVICE OF FLORIDA
Former state Sen. Greg Evers, described Tuesday as a "down-home gentleman," died Monday night in a single-vehicle accident near his home in Okaloosa County, a family spokeswoman said.
"On behalf of the family of former state Sen. Greg Evers, it is with great sadness that we announce his passing," spokeswoman Sarah Bascom said in a prepared statement. "The family asks for your prayers as they deal with this sudden loss."
Bascom said the accident occurred near Baker, where Evers, 62, had a farm. She said funeral arrangements would be announced later.
"Greg passionately represented his district for many years in both the House and Senate," Senate President Joe Negron, R-Stuart, said in a statement. "He was especially dedicated to the men and women of his community who were serving or had served in the military, as well as our fellow Floridians across the state who serve as corrections officers."
The Pensacola News Journal reported that authorities said Evers drove off Griffith Mill Road in Okaloosa County sometime late Monday, with the car found submerged in a roadside creek Tuesday afternoon. Evers was the only person in the vehicle, and the News Journal quoted a Florida Highway Patrol lieutenant as saying it appeared Evers failed to negotiate a curve in the road.
A native of Milton, Evers, a Republican, served nine years in the Florida House before his election to the Senate in 2010. Evers left his Senate seat last year to make a bid for the U.S. House but lost the Republican primary to U.S. Rep. Matt Gaetz.
Tributes and condolences poured in Tuesday from elected officials and others who knew Evers for his work as a state lawmaker.
"Ann and I are heartbroken to learn of the passing of Sen. Greg Evers," Gov. Rick Scott tweeted. "Our thoughts and prayers are with his entire family."
Sen. George Gainer, R-Panama City, said Evers was "a dedicated public servant and an even better friend."
"He will be greatly missed," Gainer said in a tweet. "Go rest high on that mountain."
Gus Corbella, a lobbyist and former Senate chief of staff, called Evers "one of a kind."
"A down-home gentleman who always kept his word," Corbella said in a tweet.
In addition to his advocacy for corrections officers and on criminal justice issues, Evers was a staunch defender of Second Amendment rights.
In 2014, he authored the so-called "Pop-Tart bill," which prohibits schools from disciplining students who play with simulated weapons. The bill was inspired by the suspension of an 8-year-old Maryland boy for biting a Pop-Tart into the shape of a gun.
More recently, Evers made a bid for an appointment to the Florida Public Service Commission, although he was not chosen as a finalist last week.
In interviews with a Public Service Commission nominating council, Evers underscored his rural roots and independence.
"Farmers never make any money," Evers said, when questioned about the lack of reported income from a farm supply business. "You know, if we made money then we'd become entrepreneurs."
"I'm pretty much my own man and I make up my own mind," Evers also said.
— News Service staff writer Jim Turner contributed to this report.