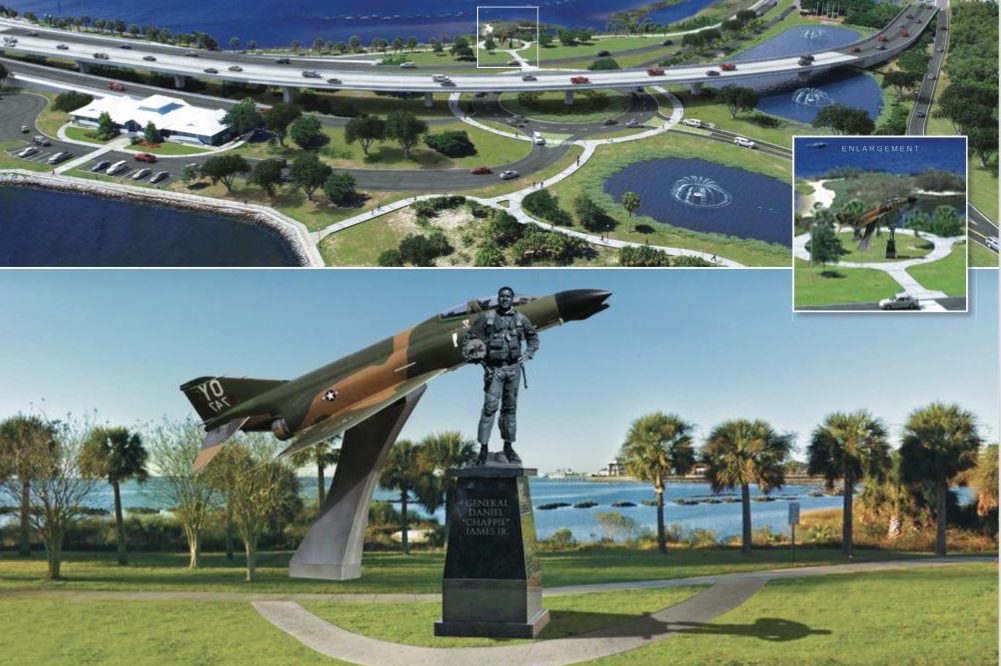 By Duwayne Escobedo
The citizens supporting the General Chappie James Memorial Bridge name change on the six-lane bridge that connects Gulf Breeze to Pensacola also have a concept for a monument. 
It includes a statue of James, the first black four-star general in 1975. The group would also like to put on the site honoring James an F-4 Phantom that the U.S. Air Force pilot flew in a 179 combat missions.

Cris Dosev, one of the supporters of the bridge name change, said because of Sen. Doug Broxson the group has tried to collect resolutions in support of the name change from Pensacola, Gulf Breeze, Santa Rosa County and Escambia County. Both Pensacola and Santa Rosa have supported the effort. If the local entities pass it, then Broxson would back it in Tallahassee.

"I don't think it has ever been done this way in the history of any bridge renaming," Dosev said.

Dosev said the group has no preference about exactly where the monument would be placed at this time. He said that can be figured out at a later date but the group needs the name change this legislative session to allow it enough time to raise private funds when the bridge is scheduled for completion by the Florida Department of Transportation in summer 2021.