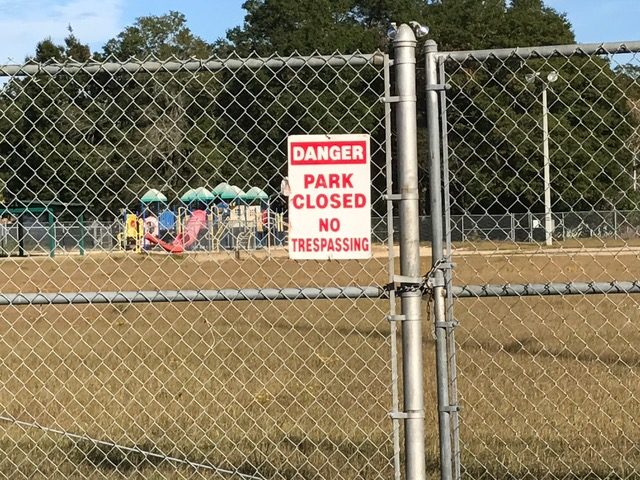 Thanks to lobbying from Commissioner Lumon May and the neighborhood on the Area Housing Commission the Morris Court playground will reopen next Tuesday. Of course, that's not what the city's press release says, but it's still a victory for the citizens:
Morris Court Park to Reopen May 30th

The City of Pensacola will reopen Morris Court Park to the public on Tuesday, May 30th thanks to a collaborative effort between City Councilwoman Jewel Cannada-Wynn, the Parks and Recreation Department, and the Area Housing Commission. The park which is located at North J and West Lloyd streets offers a basketball court, baseball diamond, picnic shelters, and a playground. Park hours will be sunrise to sunset and the Area Housing Commission will open and close the park daily. Pensacola Parks and Recreation will remain responsible for maintenance and upkeep of the city park.