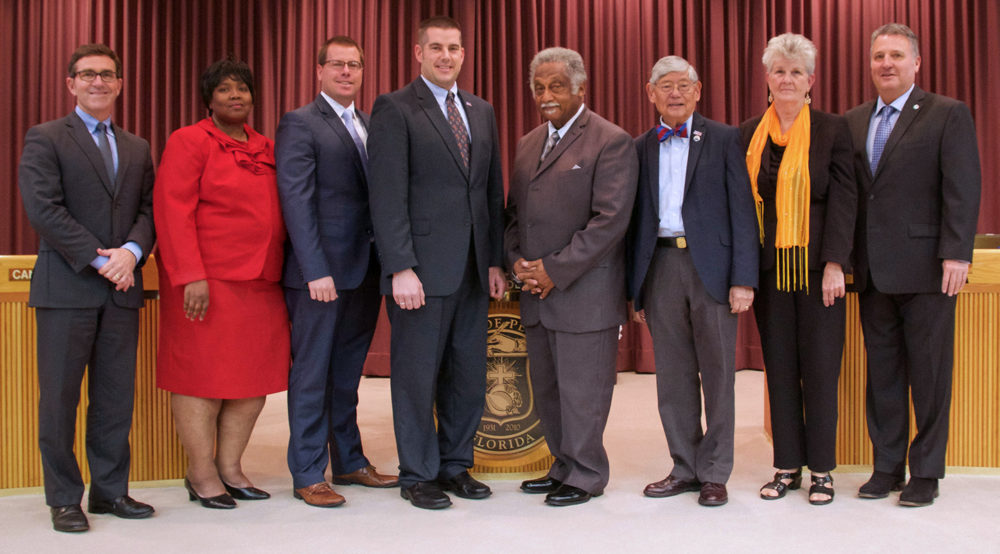 Pensacola City Council selected Carol Leone of Milton as its attorney. Leone beat out by two points Mike Godwin, who retired from the City of Pensacola in 2012 after serving as the Airport Contract Administrator.
Council President Charles Bare was instructed to negotiate with Leone and present the council a contract at its next regular meeting.
Council Executive Don Kraher told the council that he has contacted local accounting firms about serving as the council's budget analyst. He will present a plan for the position at a future meeting.
The City Council also approved the change in the Council Executive range from C-04 to C-05. The C-04 range is from $52,041.60 to $101,795.20. The C-05 range is from $.63,627.20 to $139,963.20.
Krater's current salary is $100,000.
"This does not give Mr. Kraher a raise," said Bare. "It gives the council the ability, in the future, to give him pay increases."
City Administrator Eric Olson did not give a monthly report on city operations and projects.