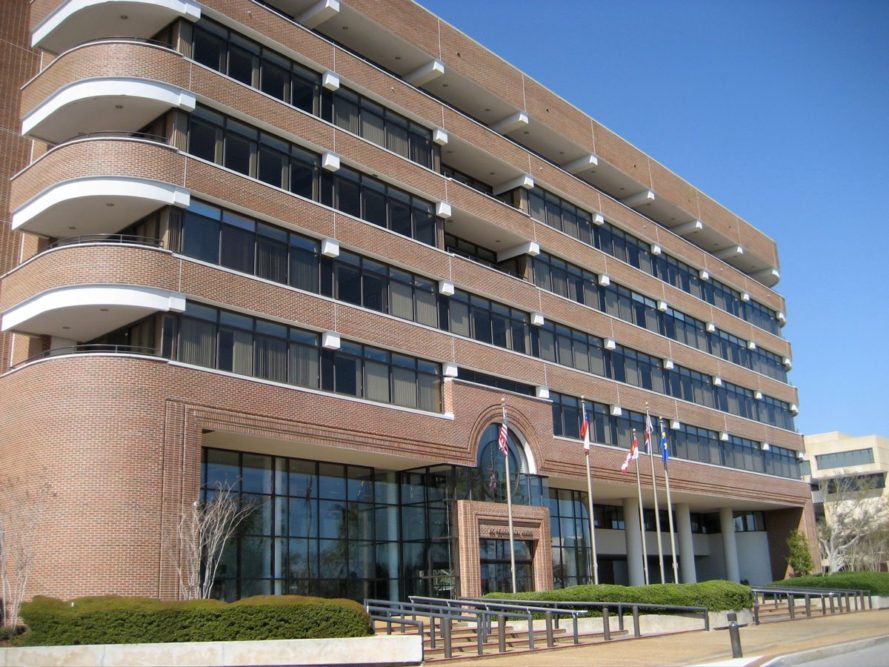 City Community Centers, Programs to Close to the Public
—Meal Pick-ups for Seniors to Continue
Due to concerns related to COVID-19, the City of Pensacola is closing all community centers and programs to the public effective today, Monday, March 16, until further notice. In addition, event rentals with 50 or more participants at city facilities are canceled effective immediately for at least eight weeks, based on a recommendation from the Centers for Disease Control and Prevention.
Exceptions: 
Senior Meal Pickup Locations:
Council on Aging of West Florida will provide pre-plated meals for seniors at the following locations/dates (for pickup only):
Tuesday, March 17 from 11 a.m. to noon: Cobb Resource Center, 601 E. Mallory St., and Gull Point Resource Center, 7000 Spanish Trail
Weekdays from 11 a.m. to noon starting Wednesday, March 18: Cobb Resource Center, 601 E. Mallory St., and Bayview Senior Resource Center, 2000 E. Lloyd St.
Seniors who usually get their meals at Fricker Resource Center can pick up meals at Cobb Resource Center. Seniors who usually get their meals at Gull Point Resource Center can pick up meals at Bayview Senior Center. Seniors must call Council on Aging at 432-1475 before noon the day before pickup to reserve their meal.
---
Below is a listing of City of Pensacola meetings that are canceled in an abundance of caution related to COVID-19:
City Council Budget Workshop – March 16
Census 2020 Kick-off Event – March 18
Development Review Meeting – March 18 (canceled every Wednesday until further notice)
Parks & Recreation Board Meeting – March 19
****Please note that this list is subject to change.
The public is encouraged to take advantage of the city's online resources that can be accessed to avoid the need for face to face interactions:
Zoning information or planning-related questions: PlanningQuestions@cityofpensacola.com
Fire protection questions: Abloxson@cityofpensacola.com
Various land use and board application forms: cityofpensacola.com/175/Forms-Fees
Business Tax Receipt (Business License) – applications for new businesses & renewal for existing businesses: cityofpensacola.com/658/Business-Taxes
CityView GIS zoning information: maps2.roktech.net/pensacolagomaps4/
City's Land Development Code: library.municode.com/fl/pensacola/codes/code_of_ordinances?nodeId=TITXIILADECO
City's sidewalk prioritization information:cityofpensacola.com/2893/Sidewalk-Prioritization
Live meeting videos: cityofpensacola.com/428/Live-Meeting-Video
For updates about City of Pensacola events, sign up for email or text notifications through Notify Me or stay tuned to cityofpensacola.com.
The Florida Department of Health in Escambia County Coronavirus Call Center is now available 24 hours a day, 7 days a week at 1 (866) 779-6121 or you can email your questions to COVID-19@flhealth.gov
Visit floridahealth.gov for the most up-to-date resource for information and guidance regarding COVID-19 in Florida.
---
Census Stakeholder and Community Kick-off Canceled
The City of Pensacola and Escambia County are canceling the Census 2010 Kick-Off due to CDC's recommendations regarding COVID-19 to social distance and cancel meetings with 50 people or more. The event was originally scheduled for Wednesday, March 18 at 5:30 p.m. at the Brownsville Community Center.
It is still important to participate in the 2020 Census and for the first time, this can be accomplished online. Each home will receive an invitation to respond to a short questionnaire online, by phone or by mail between March 12-20.
The results of the 2020 Census will help determine how hundreds of billions of dollars in federal funding flow into communities including Escambia County and the City of Pensacola every year for the next decade. That funding shapes many different aspects of every community throughout the U.S., from highway planning and public transit to educational programs and housing assistance.
Census Day 2020 is April 1, but many households should expect to hear from the U.S. Census Bureau in March.