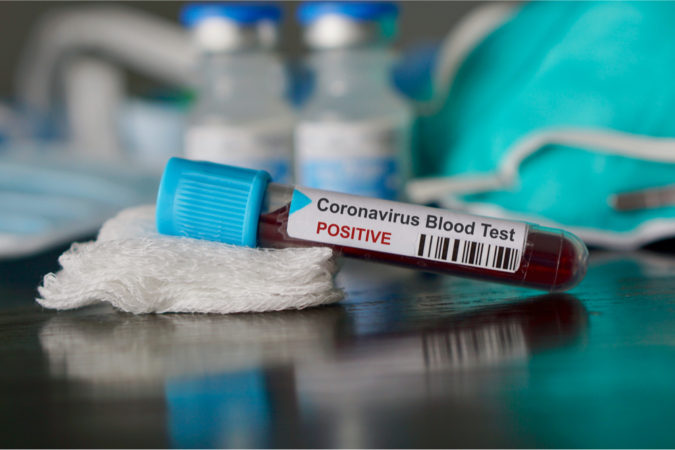 The Florida Department of Health is no longer including in its daily press release a list of the new COVID-19 case. As of this morning, Florida had 160 positive results–an increase of five new cases, one of which was in Escambia County, as we reported yesterday. The total number of tests completed or pending totals 1,824 – up 471 from Sunday evening.
| | | |
| --- | --- | --- |
| | 3/15/20 | 3/16/20 |
| Positive Tests | 155 | 160 |
| Negative Tests | 684 | 816 |
| Pending Tests | 514 | 848 |
| | 1353 | 1824 |
Of those 160 positive tests, DOH has broken down their causes:
| | |
| --- | --- |
| Total Cases Overview | 160 |
| Traveled | 45 |
| Contact with confirmed case | 32 |
| Travel & contact with confirmed case | 51 |
| Under Investigation | 32 |
For live updates, DOH  has created a Dashboard here.
In its afternoon update the county failed to include any information on the new positive case in Escambia County. According to the DOH dashboard, the patient is a male and the case is travel-related.
---
The Florida Presidential Preference Primaries are today.  Escambia County Supervisor of Elections offers this info:
The health and safety of our community – including voters, poll workers and staff is our top concern.
Voters and election workers are reminded to help prevent the spread of respiratory diseases, like COVID 19 by taking everyday precautions.
We have directed our poll workers and staff to wipe down equipment frequently, to wash their hands thoroughly and often, as stay home if they're sick.
Our office is providing each polling location with a limited supply of hand sanitizer, disinfectant wipes and tissues; however, voters are encouraged to bring their own sanitary items with them to the polls as desired.
"Over-the-counter" Vote-by-Mail ballots can be picked up by voters (or their designees) at our office Saturday until 5 p.m., Monday, and Election Day (emergency only).
Confirm the location of your polling place. It is listed on your sample ballot, voter information card, online at EscambiaVotes.com, or call 595-3900.
Several polling locations have changed since the last election.

*****

Busiest times at the polls tend to be 7 a.m. until 9 a.m., and 4 p.m. until 6 p.m.
If you are unsure of your registration status, check EscambiaVotes.com, e-mail us at soe@escambiavotes.com, or call 595-3900.
Photo and signature ID is required for all voters – if you do not present an approved form of ID, you may vote a provisional ballot.
Florida holds closed primary elections. Only registered Republicans and Democrats are eligible to vote in this election.
Registration books closed on February 18 – new registrations and party changes for this election may not be made at the polls.
You may not return your completed vote-by-mail ballot to your precinct on Election Day – it must be returned to the Elections Office by 7 p.m.
If you requested a vote-by-mail ballot but chose not to return it and wish to vote at your polling place instead, please bring your unvoted ballot package with you so it can be cancelled.
*****Polling Place Changes
Polling Location Changes from 2018 to 2020
Precinct(s)
Old
New
40
Cathedral of Sacred Heart

1212 E. Moreno Street, Pensacola

Bayview Senior Resource Center

2000 E. Lloyd Street, Pensacola

41
Cathedral of Sacred Heart

1212 E. Moreno Street, Pensacola

Bayview Senior Resource Center

2000 E. Lloyd Street, Pensacola

72
St. Christopher's Episcopal Church

3200 N. 12th Avenue, Pensacola

St. Paul Lutheran Church

4600 N 9th Avenue, Pensacola

110
Pensacola Christian College, Rawson Chapel/Fellowship Hall

5406 Rawson Lane, Pensacola

Pensacola Christian College,

115 St. John Street

114
New – For residents living north of 9 Mile Road

who formerly voted at Pct. 43 – in Beulah

Windy Hill Baptist Church

9896 Rebel Road, Pensacola
Additional changes made this week in response to COVID 19 safety precautions
Precinct(s)
Old
New
25
Azalea Trace

1212 E. Moreno Street, Pensacola

UWF, Conference Center Ballroom, Building 22

11000 University Parkway, Pensacola

88
University Pines Retirement

8991 University Parkway, Pensacola

Olive Baptist Church

1836 E. Olive Road, Pensacola
---
City Community Centers to Remain Open for Voting
City of Pensacola community centers that are used as polling locations will remain open for voting tomorrow, Tuesday, March 17, for the Presidential Preference Primary Election.
The community centers will be open for voting from 7 a.m. to 7 p.m. for voters assigned to that precinct. To find your polling location, visit the Escambia County Supervisor of Elections website at escambiavotes.com.
The following city community centers will be open Tuesday, March 17 as polling locations only:
Bayview Senior Resource Center, 2000 E. Lloyd St.
East Pensacola Heights Clubhouse, 3208 E. Gonzalez St.
Fricker Resource Center, 900 N. F St.
Malcolm Yonge Gym, 925 E. Jackson St.
Sanders Beach-Corinne Jones Resource Center, 913 S. I St.
Theophalis May Resource Center, 1301 W. Gregory St.
Vickrey Resource Center, 2130 Summit Blvd.
With the exception of the centers listed above that are open Tuesday, March 17 for voting, the City of Pensacola has closed all
community centers
and programs to the public effective today, Monday, March 16, until further notice due to concerns related to COVID-19.