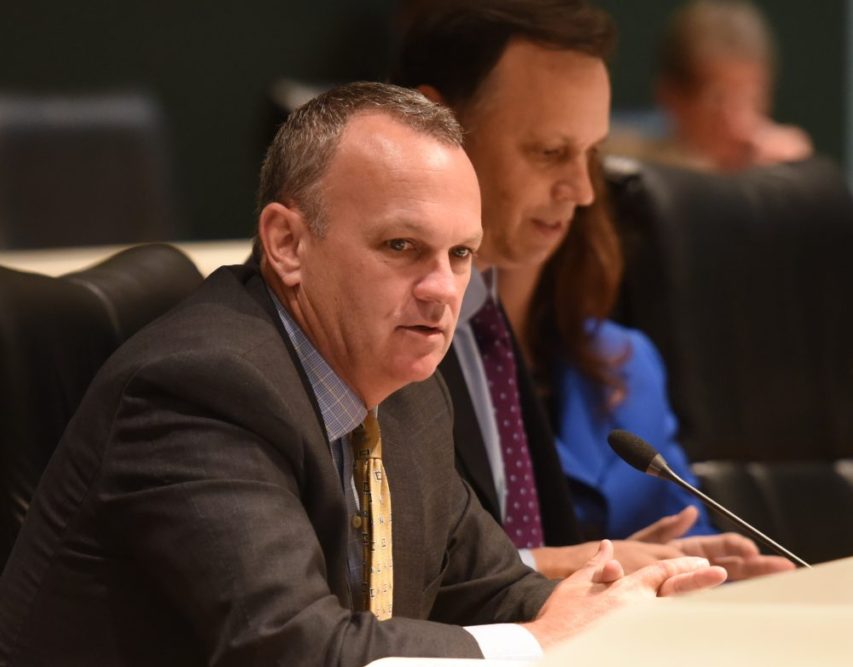 By THE NEWS SERVICE OF FLORIDA
Here are House Speaker Richard Corcoran's remarks, as prepared, to open the 2017 legislative session:
We began this journey together a little over 100 days ago guided by a singular vision: That we would govern as we campaigned.
And the indictment of our political system is that in this day and this age that kind of leadership generates outrage, vehement opposition, and personal attacks.
And so be it. Because everything we have done so far — we have done to keep faith with the voters who sent us here.
We adopted the toughest ethics and transparency rules of any chamber of any legislature in the United States.
We shined the biggest and brightest spotlight on the appropriations process and brought an end to the shadowy pork barrel budgets that wasted millions in taxpayer money.
We questioned an agency's spending and exposed its failures and abuses.
We forced another agency into the sunshine, sued a rapper and won, only to reveal even more wasteful spending.
We insisted universities and local EDCs and TDCs disclose their spending that has until now escaped any real scrutiny.
We demanded that state agencies demonstrate they are obtaining value for the taxpayers and refused to pay millions in legal fees until a bi-partisan audit is completed.
We dusted off our impeachment power and brought attention to a judge who used racist and sexist rhetoric and another judge who continued to serve on the bench despite proven misconduct. One judge resigned and the other was suspended by the Florida Supreme Court.
We have taken on each of these fights because they were the right thing to do, and we will carry that mission forward.
And for those organizations and agencies unwilling to change; who see themselves as being special; as being exempt and above the law, then know this: we will continue to fight for the taxpayers and we don't care if that battle takes place in committee rooms or courtrooms.
That is what we have done for the last 105 days and that is exactly what we will do for the next 60.
And for anyone waiting for us to slow down, to drop the big ideas, to stop trying to shake up the system, to cower in the face of attacks, or to cave to the demands of special interests; here's our message to you: We will not.
Because, right now, there are some who are suggesting that we pass the largest budget in state history. We will not. Instead of spending more money, we will fight to eliminate waste from the budget.
Right now, there are some who are suggesting that we pass a massive property tax increase. We will not.
In fact, not only will we oppose any and all property tax increases, we will also fight for another $25,000 Homestead Exemption that will give Florida's homeowners over $700 million dollars in savings.
We will continue to fight for the establishment of 12-year term limits on appellate judges, because, I'll say it over and over, no one should have a public office for life.
And, we will fight to end, once and for all, in the richest country in the history of mankind, the unacceptable existence of failure factories in our state where tens of thousands of students are robbed of their dignity and their futures.
These are big ideas. Complicated ideas. And we haven't even scratched the surface.
But on these issues and others, we aren't always going to agree. Sometimes we will differ over the details and sometimes we'll disagree on our principles and philosophies. And that's okay. It really is.
Many pundits have used the debates between the governor, judiciary, Senate and the House to portend doom. It is actually just the opposite. A robust civil debate is a sign that our democracy is working. When we get lazy and start rubber-stamping bills; when we never engage in spirited intellectual debate, that is when people should begin to worry. Even a special session isn't a disaster; it's just a longer, more complicated conversation. And these issues are so important that sometimes they merit more time. It's called the marketplace of ideas, and it makes our country the wonder of the world.
I'm not saying this is easy. Debate can get intense especially if it's about something important in people's lives, but we can be passionate about these issues without ever becoming personal.
And with this in mind, I want to say to Leader Cruz and our Democrat colleagues — I firmly believe that our greatest accomplishments this session will be done standing alongside each other rather than standing against each other.
I also want to deliver a message to all the entities with whom the House has engaged with — we extend our hand to you. Come to the table, sit down and let's work together to ensure real reform and genuine accountability. We don't believe the House has a monopoly on good ideas. We're willing to listen, we're willing to talk and we're willing to enter into good compromise.
A perfect example of this is the change to the rules we are about to adopt. They are the most transparent and accountable Joint Rules ever written in any state. Yes negotiating was intense. Yes passions were running high. Yes the media said the whole place is going to hell in a hand-basket. But look where we ended — in a historic place with the people of this state benefiting tremendously.
So, I'll close with this: When we began this journey together, we promised to be better, to do things differently, and to reach for a higher standard. And we will.
We will not fear debate or dissent. We will not fear big ideas or hard choices — what we will fear is becoming one of those poor timid souls who sat in these chairs and never stood up for one meaningful idea or made one meaningful change.
Lawmaking is about making choices. So let us choose courage over safety and people over politics. Do not let the agonizing pain of regret be a part of your future. Never be afraid of fighting for what is right. Be afraid of being afraid.
So, Members, over the next 60 days, let's fight. Let's proudly and joyfully go crashing against the special interests and the status quo, and show the people of this state that this House truly belongs to them.
God bless the state of Florida and God bless America.