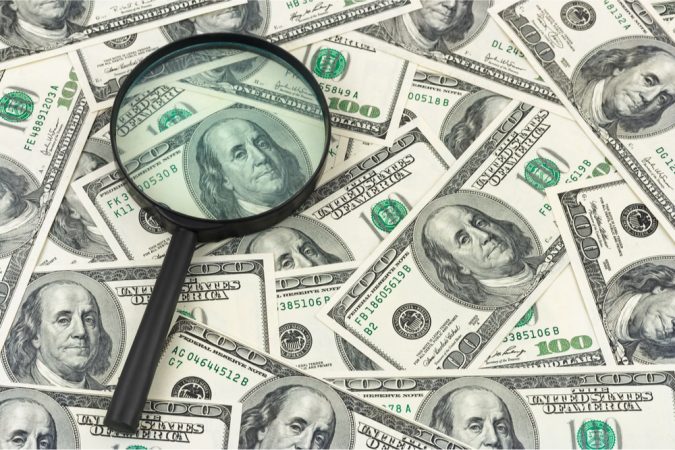 Escambia County has filed a response to Commissioner Doug Underhill's demand that the taxpayers pay for his legal fees incurred to defend a defamation lawsuit and for which he received a summary judgment in his favor.
The county provided several reasons for denying reimbursement in its June 18 filing. Two  focused on Underhill failing to follow the county's Legal Representation (LR) and Technology policies.
On June 7, 2019, an Escambia County citizen, Scott Miller, filed a lawsuit alleging Underhill made defamatory comments about him on a public forum Facebook page. On October 4, 2019, the circuit court granted summary judgment in Underhill's favor concluding that his actions were within the scope of his official duties and, therefore, he was entitled to absolute immunity irrespective of whether the statements were defamatory.
In July 2020, the circuit court's order was affirmed per curiam by a panel of the First District Court of Appeal, and the mandate issued on September 14, 2020.
After board refused to pay his legal fees, Underhill has sought mandamus relief to compel the board to pay his legal fees incurred defending the Defamation Action by invoking the Board's LR Policy.
According to the county's response, the LR Policy requires a person seeking reimbursement of legal fees to "notify the County Attorney in writing within 10 days of their knowledge of the relevant action or within 10 days of retaining a private attorney, whichever is applicable."
The County Attorney reviews the request and prepares a recommendation for the Board's consideration.
Underhill didn't follow the policy, according to the filing. Instead, he presented his request as a discussion item without any written information to the board at its July 18, 2019 meeting — 41 days after the suit was filed, 31 days after he was served with the complaint,  at least 10 days after he retained private counsel.
When Underhill made in his comments about Miller on Facebook on April 25, 2019, he violated the county's Technology Policy, which "prohibited a commissioner from discussing County business on social media sites such as Facebook."
The county response stated: "Because Petitioner violated the County's Technology Policy, he is subject to the sanctions set forth in the policy for its violation including denial of payment of costs and attorney's fees, unless specifically allowed by State law."
In summary:
The County may exercise its discretion to insist that the Technology Policy be followed before a commissioner invokes the benefits of the LR Policy.
The LR Policy enables the Board to determine a commissioner's request on a case-by-case basis.
The Board has the discretion to spend public monies to reimburse a commissioner's attorney's fees and costs, or it may deny the request when that commissioner has violated other adopted policies.
This discretionary authority is fatal to the extraordinary remedy of mandamus relief.
We can expect Underhill and his attorneys to respond to this filing. Read Response AWM