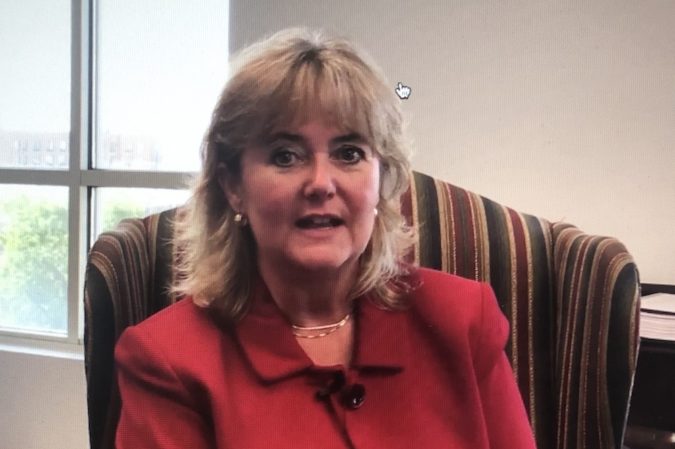 Escambia County Administrator Janice Gilley today asks the Board of County Commissioners to approve her attestation of how the county has spent or encumbered the first 25% of its share of the CARES Act.
Gilley has shifted nearly half of the $14,321,324 to Public Health & Safety – $7,525,136.00, for which the board had agreed  to spend only $1,432,132 in August.
Rapid Testing was supposed to get $2,148,199 but one $94,403 was spent or encumbered.  The allocation for Businesses was shorted $1.5 million – which the Board had approved in September to reallocate to families but Gilley shifted elsewhere.
Funds for food, rents and the homeless were also moved – going from $1,432,132 in August to only $21,485. The August budget had nothing for COVID-19 oversight. However, Gilley has spent or encumbered $100,000.
Comparison of Today's Attestation and August Allocation
110181 Family CARES EFA $3,500,000   –   Aug Allocation: $3,580,331
110182 Business CARES EFA $2,080,300 – Aug Allocation: $3,580,331
110183 Rapid Testing $94,403 – Aug Allocation: $2,148,199
110184 Escambia Serves $21,485 – Aug Allocation: $1,432,132
110185 Public Health & Safety $7,525,136  – Aug Allocation: $1,432,132
110187 FEMA Reimbursement $0.00 – Aug Allocation: $0
110186 Government Response & Compliance $1,000,000  – Aug Allocation: $1,432,132
110188 COVID 19 Operations & Oversight $100,000 – Aug Allocation: $0
110189 Replenishment $0.00 – Aug Allocation: $716,066
Total $14,321,324
See August Powerpoint presented by Gilley – CARES ppt 8.5.20