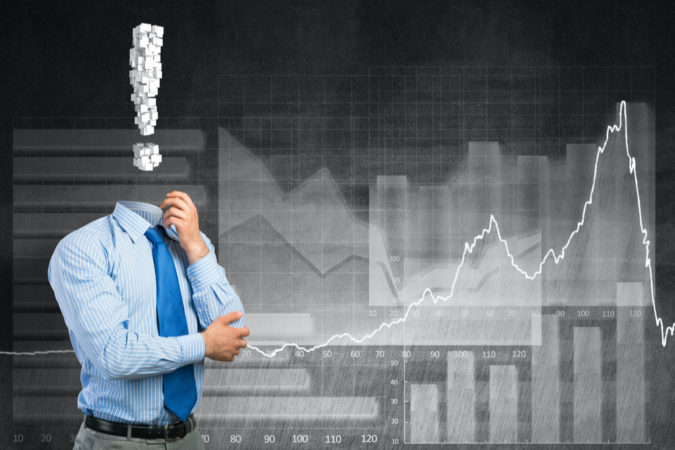 Escambia County had its fourth death today – one of 47 people who died since 11 a.m.  in Broward, Dade, Duval, Hillsborough, Lee, Manatee, Orange, Palm Beach, Sarasota and St. Lucie counties. Statewide the death toll increased by 72 in the past 24 hours.
However, the increase in news cases was a low for the state and our region. This is why we need a press briefing with DOH Escambia and local medical professionals to explain the numbers.
The Escambia County death was 81-year-old man, who  was first counted on April 6 and was not travel-related. However, he did come into contact with a previously confirmed case. We do not know if he was resident in a local nursing home.
As of Monday, April 13, 5,827 specimens have been collected in Escambia – test results pending are about a third. The pending percentage has been consistent, even though we've been told that turnarounds would be shorter.
Of the 3,898 of the test results received, 246 have come back positive – 6.74%, according to the spreadsheet supplied by the EOC. The percentage of positives have continued to move upward. Yesterday, it was 6.2%. Two weeks ago, Mayor Grover Robinson was bragging about the percentage being less than 5%.
Interestingly the state average has increased to 13% for the day.
| | | | | |
| --- | --- | --- | --- | --- |
| | 4/13/20 | 4/14/20 | | |
| | 6 p.m. | 6 p.m. | Increase | |
| Total Cases | 21019 | 21628 | 609 | 2.90% |
| Florida Residents | 20394 | 20984 | 590 | 2.89% |
| Non-Fla. | 625 | 644 | 19 | 3.04% |
| Deaths | 499 | 571 | 72 | 14.43% |
| | | | | |
| Escambia | 241 | 247 | 6 | 2.49% |
| Okaloosa | 103 | 104 | 1 | 0.97% |
| Santa Rosa | 113 | 114 | 1 | 0.88% |
| | | | | |
| Broward | 3177 | 3261 | 84 | 2.64% |
| | 39 | 39 | | |
---
ECUA confirmed it may have a positive case: "We have one employee who informed ECUA via telephone about receiving a positive COVID-19 test result.  This employee has not been onsite at ECUA for the last 15 days and remains off work at this time.  Prior to returning to work, the employee will have to be retested and naturally, obtain and provide a negative test result."
The PNJ reports two U.S. Postal employees at separate Pensacola locations have tested positive for the coronavirus. The employees worked at the Myrtle Grove Post Office on Lillian Highway and at the Nobles Post Office on Tippin Avenue.
---
Three Confirmed Cases in Marianna
At least three staff members at Chattahoochee State Hospital have now tested positive for COVID-19. According to multiple reports from AFSCME members at the hospital, management continued to allow staff members who had contact with the initial individual to work without Personal Protective Equipment for several days. "There was no call for quarantine and no regard for staff who were feeling ill." said Gail Pride a Unit Treatment Rehab Specialist at Chattahoochee.
On April 3rd, Ms. Pride began to feel ill but was told by DCF management at the Hospital that she needed to continue working her full shift. Her supervisor, Lewis McCullough then forced her to work a 2nd shift despite Ms. Pride exhibiting symptoms of coronavirus infection. In total, Ms. Pride was forced to work over 14 hours at the hospital while sick without access to PPE.
A third staff member at the hospital has now also tested positive. DCF has not quarantined or tested any staff members or residents who were in contact with individuals who tested positive.
"The wanton disregard for the health and safety of our members and residents at Chattahoochee State Hospital is appalling." said Vicki Hall President of AFSCME Florida, the union that represents employees at the hospital. "We call on DCF and all state agencies managing facilities at Chattahoochee to immediately alert staff of the positive cases and set up a clear quarantine process and testing for anyone exposed to the virus
AFSCME is also calling on DCF to provided proper PPE to all staff at the hospital in order to do their jobs safely without risk of COVID-19.
---
Keep Schools Closed
The statewide teachers' union Tuesday called on Gov. Ron DeSantis to keep school campuses closed for the rest of this academic year because of the COVID-19 pandemic.
"We know our public schools serve as refuge for many students, that our campuses provide them with meals, education and a safe haven with committed staff," Florida Education Association President Fedrick Ingram said in a letter to DeSantis. "As much as our students and educators want the opportunity to be back at our schools, returning prematurely will threaten the safety and well-being of all on campus."
State education officials last month called for all school districts to close their campuses through May 1 in an effort to halt the spread of COVID-19, the respiratory disease caused by the highly contagious novel coronavirus. Classes are being conducted online while campuses are closed. DeSantis said Thursday he had not decided about whether to reopen campuses and raised the possibility that some students could return to classrooms sooner than others.
"We're going to make the best decision that we can, but it may be that not every county is going to be treated the same in this," the governor told reporters. "There is nothing wrong with that. If the problem is different in certain parts of the state, we should recognize that."
But in the letter Tuesday, Ingram said now is "the time to declare the previously unthinkable" and keep campuses closed for the rest of the 2019-2020 academic year.
"COVID-19 presents more questions than answers," Ingram wrote. "It also presents a threat that we cannot control. The potential damage that could be done to families and entire communities from an outbreak of COVID-19 at even one school far outweighs the inconvenience of continuing distance learning for the rest of the school year."