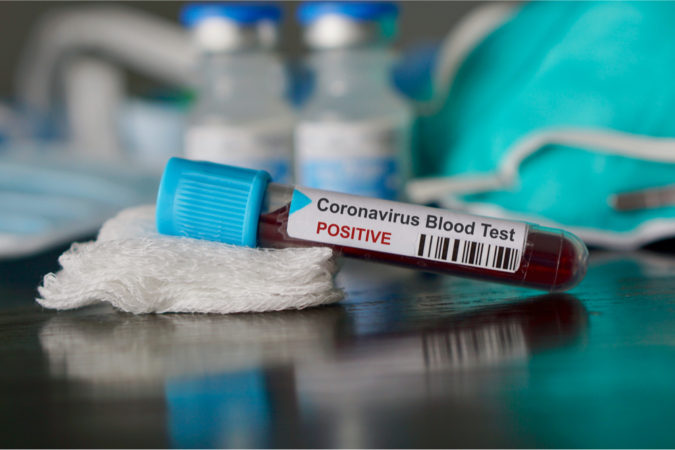 As of 11 a.m., DOH reported five more people have died who tested positive for COVID-19 in Clay, Hillsborough and Orange counties.
Last night,  Pinellas County Commission unanimously passed a stay-at-home order. Pinellas County has 64 COVID-19 cases – 1.97 case per 30,000 people.  Osceola County also has a stay-at-home – it has 42 cases, 3.35 cases per 30K.  So has Leon County with 9 cases, 0.92 per 30K, and Alachua 49 cases, 5.46 per 30K.
| | | |
| --- | --- | --- |
| As of 11 am 3/26 | Cases | Per 30K |
| Escambia | 19 | 1.79 |
| Okaloosa | 21 | 2.99 |
| Santa Rosa | 9 | 1.46 |
---
Testing Conversations
One reader emailed me, "Tuesday morning Sacred test still not reported back yet.  Call to health department said that they are just backlogged and overwhelmed, couldn't say when test would be back from first testing Tuesday."
Another shared a Facebook post from Commissioner Doug Underhill saying that he will vote to reopen the beach on April 2. The reader said, "My son had a test Monday—no result yet. Data is not coming to us in real time. While I hope he is correct and this will not impact our region materially—until I see my son's test from Monday I am not ready to declare Mission Accomplished."
---
Sailwind Condo residents have been asked to go into voluntary 14-day self-quarantine after a resident tested positive and has been sent to ICU at Gulf Breeze Hospital.
---
Medical Supply Drive
From Escambia County: Chambers of Commerce in the two-county area in conjunction with Senator Doug Broxson, Mayor Grover Robinson, Santa Rosa County Commission Board Chairman, Don Salter, and Escambia County Commission Board Chairman, Commissioner Steven Barry are hosting a medical supply drive on Friday, April 3 from 8 a.m. to 4 p.m.  We are asking individuals and businesses, such as construction companies, contractors, nail salons, non-essential medical offices, veterinarians, etc. to donate any supplies not currently being utilized to assist our healthcare community in combating Covid-19.
Local healthcare providers have identified their greatest needs as follows:
Respirator Masks N95 1860/1860s
Standard Face / Surgical Masks (Loop or Tie-on)
Flexible Mini-Tip Flocked Swab-Nasopharyngeal
Full Length Face Shields
Isolation Gowns
Nitrile Medical Examination Gloves
Volunteers will be accepting donations via drive-by drop-off at:
* PenAir Federal Credit Union (1495 E 9 Mile Rd, Pensacola, FL 32514)
* Blue Wahoos Stadium (351 W Cedar St, Pensacola, FL 32502)
* Grover Ts (5887 Highway 90, Milton, FL)
* Navarre Chamber of Commerce (1804 Prado Street).
---
Property Tax Deadline Extended
Scott Lunsford, Escambia County Tax Collector, announced the deadline for citizens and businesses to pay property taxes has been extended to April 15, 2020.
Many payment options are available:
online by midnight CDT, April 15, 2020, at EscambiaTaxCollector.com;
mailed with an April 15, 2020 postmark;
left by midnight CDT, April 15, 2020 in a 24-hour drop box, currently available at Downtown, Marcus Pointe and Molino locations; or
by joining the phone queue at EscambiaTaxCollector.com by close of business April 15, 2020.
Payments for current taxes can be made by eCheck with no extra fee, or with a credit or debit card (convenience fee will apply).
Over $20 million remains unpaid, representing approximately seven percent of the tax roll. Penalties of three percent for real estate taxes and one and one-half percent for tangible taxes will be assessed on April 16, 2020.
---
CareerSource Escarosa has provided a pdf of the local job openings – Career-Source-Escarosa-Hiring-in-our-Community-2020
---
Pensacola State College Update
All PSC campuses, centers, and buildings will remain closed to the general public through May 6, including the theatre, planetarium, pool, art gallery, gymnasium, dental clinic, testing center, fitness centers, and libraries.
All PSC events have been cancelled through May 6, such as the Lumberjack Festival, Lyceum Performances, and Art Exhibitions.
Personnel will continue to work remotely next week, March 30 through April 5, unless contacted by their supervisor to report to campus.
Pensacola State College is transitioning face-to-face classes, including most labs and clinicals, and dual enrollment classes, to an online format beginning Monday, March 30. We continue to face many challenges as we navigate uncharted waters and there is much still to be done to prepare faculty and students for this transition. Nevertheless, I know the PSC family will rise to the occasion to maintain the quality of services and instruction our students deserve.
Registration for summer classes will begin April 15 and fall registration begins June 1.
If you need to speak with someone on campus, you may contact us by using Live Chat on the website at Pensacolastate.edu, email us at AskUs@pensacolastate.edu, or call us at 484-2000, Monday through Friday, from 7:30 a.m. until 4:00 p.m.
Additional details in the form of FAQs are available on the PSC website at Pensacolastate.edu/COVID19.
---
Gulf Power Donates $250K to local United Way
United Way of West Florida is honored to be the recipient of $250,000 from the Gulf Power Foundation to help members of our community impacted by COVID-19.
"Gulf Power has always been a leader in our region," said United Way of West Florida President and CEO, Laura Gilliam. "During these unprecedented times, they are once again showing their commitment to the health and well-being of our community and the entire Northwest Florida region with this very generous contribution."
Gulf Power's contribution will be used to support those economically impacted by the COVID-19 outbreak, as well as local organizations providing critical services to those in need and most at risk. The United Way of West Florida's COVID-19 Relief Fund provides assistance with rent, utilities, food, childcare, as well as programs serving the elderly and disabled in Escambia and Santa Rosa counties.
Gulf Power is committing $500,000 to United Way organizations across Northwest Florida to help members of the communities impacted by COVID-19.
"As part of the fabric of Northwest Florida, Gulf Power has a long history of helping out customers and our communities during difficult times. This crisis is different from anything we have ever experienced before and we must pull together as a community to lend help to those most impacted," said Gulf Power president Marlene Santos. "We are committed to working with United Way to assist those most vulnerable and hope that other companies will join us in this effort."
For Gulf Power customers experiencing hardship as a result of COVID-19, Gulf Power has resources available at GulfPower.com/Help, or they can connect customers with resources available from federal, state, and local authorities. To further assist their customers, Gulf Power is also suspending disconnections and providing payment extensions for those facing hardships.
To donate to this fund, text 850Respond to 41444 or visit uwwf.org/covid19fund. Gifts of all sizes will improve our community's ability to respond during this unprecedented time.
---
The Hilton Pensacola Beach is now offering Premium Meats, Seafood and other staples for retail sale to the public.
While Pensacola Beach Hotels and Restaurants lament the disappearance of the usual Spring Break tourists from Pensacola Beach, local residents are equally dissatisfied with the absence of high-quality proteins and other staples in local supermarkets, so the Hilton's H2O Grill and Bonsai bar is doing something to help solve both problems.
The COVID-19 crisis has put a virtual halt to local tourism market and as a direct result, forced many area employers to dramatically cut staff.  This double gut punch has prompted one local 4-Star Hotel to unlock its Chefs Pantry and premium meat cooler and open them to the public for retail sale.
"We had stocked up on some really great steaks, Chops and Fish for our normal Spring Break crowds, and since those crowds never showed up, the Butcher Shop program is a way to share some amazing cuts of meat with our locals and keep a few more people employed to service those local customers.  It's a nice "Win-Win" at a time like this." Said Hilton's Executive Chef, Omar Torres,
The Hilton on Pensacola Beach uses a different supply chain than most local supermarkets and grocery stores and this has allowed them to maintain stocks of hard to find items like high-quality Meats, Fish, Seafood and fresh vegetables. Beer, wine and liquor are also available for curbside pickup.  H2O Grill inside the Hilton has been offering a limited menu available for phone ordering and curbside pickup as well as delivery through your favorite food delivery app.
Hilton Butcher Shop hours are from 8am – 6pm daily and phone or online orders are taken from 8am – 7pm.  Call (850) 916-2999 to order.
---
Reduced Adoption Fees
In response to COVID-19, BISSELL Pet Foundation will sponsor reduced adoption fees across the country starting Thursday, March 26 in efforts to assist animal shelters that are struggling with fewer volunteers and staff to care for their animals. With a rather atypical Empty the Shelters adoption special in place for the next week, the foundation hopes this will encourage families to add a furry quarantine buddy into their home in a time when it's needed the most.
"Many shelters have already been forced to eliminate all foot traffic in their facilities, so overcrowding is becoming a real issue, said Cathy Bissell, Founder of BISSELL Pet Foundation. "Organizations are scrambling to find fosters to take pets in during this desperate time and they need our help. That's why BPF will also reduce fees for foster-to-adopt cases."
Pensacola Humane Society
5 N Q. St. Pensacola, FL 32505
Thanks to BPF funding, you can adopt a pet for $25 by viewing adoptable animals online at www.bissellpetfoundation.org/ets. Once an online application is submitted, shelter staff will work with potential adopters to schedule an in-person appointment with social distancing in mind.
"COVID-19 is responsible for canceling many scheduled fundraisers and events that shelters rely on to operate, "says Bissell. "We will continue to ease the burden on our partners and work to find solutions for them in any way we can. This week, you too can be a part of the solution for homeless pets by choosing to adopt."
BPF encourages interested adopters to be reminded that the Centers for Disease Control and Prevention (CDC) reported that there is no evidence to support any cases of transmitting the virus to/from pets.
 "If you are able to bring a pet into your home, now is a perfect time," says Bissell. Reduced-fee adoptions are scheduled to extend until Wednesday, April 1.
If you're unable to adopt, please consider donating to BISSELL Pet Foundation at www.bissellpetfoundation.org/donate. With a partner network of over 5,000, BPF has impacted over 250,000 homeless animals across the country since 2011.