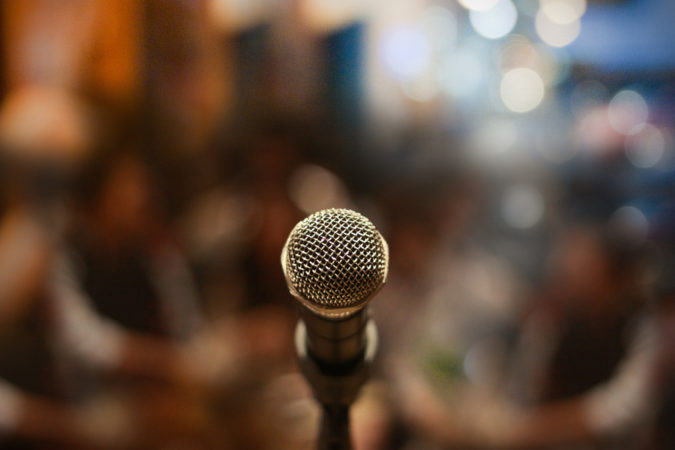 Yesterday afternoon, Santa Rosa County held a televised press conference. Reporters were allowed to ask questions without any restrictions.
"I cannot state the importance of this next statement," said County Commissioner Don Salter. "Please follow the guidelines by the CDC and our Florida Department of Health to keep you and your family safe. We will get through this together."
Santa Rosa County Superintendent of Schools Tim Wyrosdick said the district is focused on putting together a student informational learning system. The April 9 school board will be a virtual meeting.
"During the week of the 23rd through the 30th is an important week for us," said Wyrosdick. "We will bring in all the essential personnel. They will return to conduct mission central and mission essential business, and educational functions. This will focus on development, continued development of an instructional plan and platform for students through a distance learning platform."
Employees will continued to be paid. Teachers and educational support personnel will report March 30. He said, "They already know that administrators may ask certain individuals to come in during the week of 23rd through the 30th to develop and deliver our distance learning platform."
"All Santa Rosa County schools, regardless, are required by the legislature to meet a minimum number of hours," said Wyrosdick. "We have currently enough instructional minutes to satisfy about five days of missed school. At present, days missed beyond this time will be required to be made up unless the Department of Education approves a waiver of those instructional hours, which we will, of course, try to secure. This will occur at the end of the event, not during, whenever that may be."
Beginning March 30th, teachers will begin to prepare for and engage in a distance learning platform to serve the needs of our students. By March 30, materials will be distributed to students and students will be contacted on how to access distance learning resources.
"If your child has not been contacted by mid week of the 30th, we ask that you contact your local school," he said. "Special attention will be given to students who need support, relative to their needs."
The school superintendent said his team is aware to the challenges teaching K-5 virtually.
"At kindergarten through fifth grade, this is where it kind of separates, so we need to listen carefully. Where distance learning is most difficult, teachers will develop learning materials for students and this may be distributed through the local school site, or we most likely will deliver these through our bus transportation system to specific sites for students at home. These procedures will be forthcoming and you can go to our web page And there's also an email that you can ask questions about and seek more information. It's doc@santarosa.k12.fl.us."
Gulf Breeze Mayor Cherry Fitch said she has convened the city's IDR, interfaith disaster resource team.
"We formed that after Ivan and haven't needed it since, but we do feel like with everything that's going on today , it was important for us to have a cohesive plans with these organizations," she said. "This group is made up of the churches in our community, the city, the hospital, and the school system, so we had a giant conference call yesterday and focused on two things:
One is, we were concerned about our free and reduced students and families not having access to food or the ability to purchase. So, we set up a plan and design that there will be a weekly food supply available for them to pick up.
Our other concern yesterday that we addressed was vulnerable citizens and them getting out from their homes to where they needed to be, and so we've worked out a plan that we can find out who they are and then also do a delivery service that will include them and help them as they need it."
Milton City Manager Randy Jorgensen said the city of Milton was currently operating under the pandemic provisions of its emergency management plan.
"Our public facilities are essentially shut down, with the exception of city hall and the access to utility payments and a lobby in the police department," he said. "Otherwise, most of our facilities have been closed. Our parks remain open and they will open until such time as 10 or more people start to congregate there and do that on a continuing basis."
Local emergency has been declared in Santa Rosa County
Activation of ESF18 Business & Industry

Santa Rosa County has enacted ESF 18 in conjunction with the Economic Development Office to provide guidance and coordinate issues with Santa Rosa County's business community in all phases of emergency management
SantaRosaReady.com

 

has been created to serve as a clearinghouse for all business needs including information on how to apply for bridge loans
Even if you haven't yet been impacted financially by COVID19 we encourage all business owners in Santa Rosa County to complete the surveys on SantaRosaReady.com and register with the SBDC.
Libraries
Normal operating hours for all libraries will continue through 5 p.m. tomorrow, Fri., Mar. 20. Beginning Sat., Mar. 21, libraries will be closed to the public until further notice.
Other County Updates
Animal Services is asking residents to avoid surrendering pets for the next four weeks. The shelter is also seeking 100 "on-call" emergency fosters. Adoption fees have been reduced to $10 for cats and $25 for dogs through the end of March. To make donations during this critical time, visit www.santarosa.fl.gov/animals.
The board of county commissioners (BOCC) will meet for its regular board meeting at 9 a.m., Thurs., Mar. 26. The agenda and supporting materials will be published Thurs., Mar. 19. A public input form is available for input/comment on individual agenda items or to bring forward issues to be heard at public forum. The single meeting format (all business completed at regular meetings on Thursdays) will be continued through April. No decision has been made on the April Special Rezoning meeting.
Veterans Services is no longer seeing walk-in clients. Clients may drop off paperwork and request a call or appointment as necessary.
The following meetings have been cancelled:

The RESTORE meeting for Mar. 24 has been cancelled.
Land Development Code public forum on Thurs., Mar. 19
BOCC Committee Meeting on Mon., Mar. 23 at 9 a.m.
BOCC Special Rezoning Meeting on Thurs., Mar. 26 at 6 p.m.
Tourism Development Council on Thurs., Apr. 2

UF/IFAS Santa Rosa Extension programs, events, and meetings scheduled through April 30 have been postponed/canceled including

 

Food Raising Friends. Any events, meetings or programs offered online or via video conference, Facebook etc. are still being held. Extension agents are available for consultation at the office, by email, or by calling 850-623-3868 (Milton)/850-675-3107 (Jay), Mon.-Fri., 8 a.m. – 4:30 p.m.
---
All homestead applications and tangible personal property returns should be filed online at

 

www.srcpa.org. Users will need the supplied credentials which were mailed to them in January.

 

Instructional videos are available on the web site to assist users with completing tangible personal property returns.
All eligible property and business owners are encouraged to file returns and/or homestead applications as soon as possible.
Please limit visits to offices and when possible, conduct business by phone. Visitwww.srcpa.org

 

for any changes in services or call 850-983-1880.
---
The sheriff's office has suspended fingerprinting services until further notice.
The 2020 Public Safety Coordinating Council Meeting scheduled for April 15 has been cancelled.
Jail intake procedures have been enhanced in order to provide a more intensive screening for new inmates.
The department has implemented ongoing enhanced cleaning and sanitizing of the detention department.
Deputies have been provided with PPE equipment as needed.
All volunteers have been restricted from entering the jail.
Hand sanitizers have been installed throughout the sheriff's office.
---
The tax collector's office is transitioning to online transactions only (or Milton drive thru) for tag renewals (stickers), property tax payments, business tax receipts, parking permit applications/renewals, hunting and fishing licenses, and lost /stolen license plates.
Jay office will be closed until further notice beginning Mar. 19.
Only Santa Rosa County residents will be served beginning Mar. 19.
No driving tests or concealed weapons services until further notice.
The tax collector has cancelled all appointments including CDLs (hazmat licenses), concealed weapons applications/renewals, driving tests, etc. until further notice.
Many transactions can be completed online at

 

www.santarosatax.com. Citizens are urged to take advantage of this convenient option.
---
Civil traffic infraction hearings scheduled for this Thursday, March 19th, in Santa Rosa County have been continued to Friday, April 24th, at 1:30 p.m.
The Florida Supreme Court has temporarily suspended jury selection proceedings from Mar. 16 – 27. Jurors who are serving on trials that have already commenced should contact the office of the presiding trial judge for instructions.
---
By

 

order of the Supreme Court of Florida, the First Judicial Circuit will be moving to mission-critical functions only.
Civil traffic infraction hearings scheduled for Thurs., Mar. 19 have been continued to Fri., Apr. 24 at 1:30 p.m.
All jury trials are officially suspended through Mar. 27 by the Florida Supreme Court.
Access to the courthouse and proceedings are limited effective immediately. Only those persons with business before the court, or with agencies within those facilities (Clerk of Court, State Attorney, or Public Defender) may enter the facilities. Only necessary participants are allowed into any hearing (witnesses, attorneys, and parties, essential court staff).
Proceedings for which more than 50 people are scheduled to be heard will be held at staggered intervals. Persons with no official business who are not necessary participants are not allowed in the facility. As possible, the Circuit will hold proceedings by video and telephonic appearances.
Persons entering court facilities will be allowed one small (no larger than two ounces) bottle of hand sanitizer. As available, each facility will provide sanitizer for public use. Individuals with known symptoms or exposures should make the judges aware prior to any appearance. Any attorney, litigant, or any member of the public having a specific need to be excused or any other request should make the judge aware of the circumstances.
---
For more frequent updates, see:

 

https://www.santarosa.k12.fl.us.
Students will remain out of school until April 15. Santa Rosa District Schools will be standing up a virtual learning curriculum for all of our students. Additionally, students without internet access will be provided alternate learning avenues to make certain all students are provided a high quality curriculum.
Feeding sites will be set up throughout the county for any child up to 18, regardless of free/reduced lunch status.
Students must be present to receive a meal.

 

Parents/guardians can't request additional meals for children at home.
Curbside service will begin 3/23 to 3/27 from 9:30 a.m. to 11:00 a.m.

Milton High – Bus ramp on Raymond Hobbs Lane
Pea Ridge Elementary – Parent pick up line
East Milton Elementary – Bus ramp in front of school
Jay Elementary – Bus loop on Alabama Street
Berryhill Elementary – Bus ramp
Holly Navarre Primary – Bus ramp
TR Jackson – Parent pick up area

Twelve-month employees should remain in contact with the school or department during spring break to receive updates.
Teachers should plan on reporting to work on March 30.
---
The City of Gulf Breeze declared a local state of emergency. 
The annual Quarterback Carnival and the Gulf Breeze Arts Festival are cancelled.
The Gumbo Fest is rescheduled to Sat., May 2.
Spring Fest is still tentatively scheduled for April 18.
Subscribe to the city's e-news at:

 

https://tinyurl.com/rokhtpg.
---
Federal Small Business Guidance and Loan Resources are available for Florida and listed on the city's

 

website. City of Milton supports the provisions of the governor's Executive Order 20-68 and encourages compliance.
The City of Milton  is cancelling all publicly-permitted events scheduled in the next eight weeks.
The City of Milton is currently operating at Pandemic Plan Level 3 (monitoring, preparedness and prevention) and will move to the next level as warranted.
The city is encouraging electronic transactions, limiting social interactions, disinfecting public surfaces regularly and ensuring accuracy of all disseminated information.
Milton Community Center and Milton Event Center are closed until further notice.
All city parks are open.
The city has cancelled all permitted events exceeding more than 50 people for the next eight weeks and discouraging gatherings of more than ten.
The committee of the whole is cancelled for March and a determination will be made on the executive committee meeting in April.
Advisory bodies will only meet if necessary.
---
All scheduled Chamber meetings and events have been suspended through Monday, April 20.
The

 

Business Showcase

 

scheduled for April 30th has been

 

re-scheduled for November 5th

 

(If you are currently registered someone will be contacting you.)
The

 

April 18th Glow Run

 

sponsored by Leadership Santa Rosa Alumni

 

will be re-scheduled

 

(date to be announced soon).
For updates visit our website, call (850) 623-2339 or email:

 

ceo@srcchamber.com.
---
Jay Office: The drive-through is open to the public.
Walnut Hill Office: The post office mail receptacle area is mail or packages. Postage purchasing and large package drop-off will need to be handled at a full-scale post office facility.
Members are encouraged to utilize remote options for electric service. Payments may be made by mail, at www.erec.com, by phone autopay or depository.

 

Services such as opening or closing an electric, water or internet account; making changes to your services; inquiring about your account balance, service orders, etc. can all be handled by email or phone.
Contact

 

memberservices@erec.com

 

or call (850) 675-4521 / 1-800-235-3848 for assistance.
---
All campgrounds on Blackwater River State Forest will be closed for 30 days effective March 20 as well as Clear Creek Off-Highway Vehicle Riding Area and Krul Lake Recreation Area.
The forest remains open to hunting and fishing under the rules and guidelines of the Florida Fish and Wildlife Conservation Commission.
---
Updates can be found
here
.