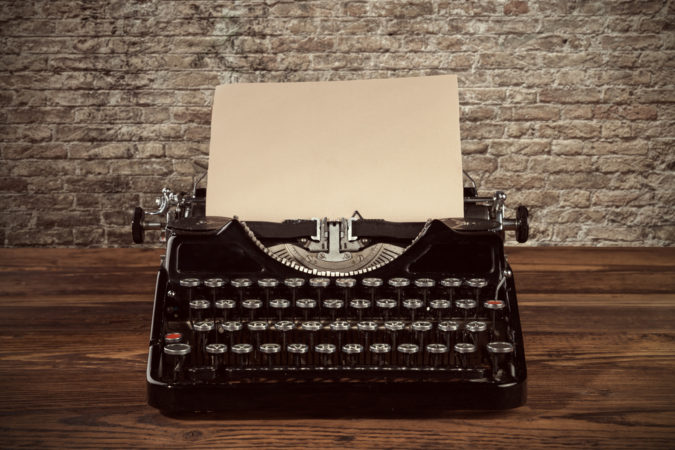 BY THE NUMBERS: CORONAVIRUS — THURSDAY EVENING EDITION
March 19, 2020
By NSF Staff
TALLAHASSEE — The Florida Department of Health released updated numbers Thursday evening about the coronavirus in the state. Here are some takeaways:
— 432: Number of confirmed cases in Florida.
— 42: Increase in cases since a Thursday morning count.
— 104: Increase in cases since a Wednesday night count.
— 9: Deaths in Florida, with a new report of a death in Duval County.
— 35: Counties with confirmed cases, up from 32 in the Thursday morning count.
— 101: Cases in Miami-Dade County, surpassing Broward County for the most cases.
— 96: Cases in Broward County.
— 226: Total number of cases in Miami-Dade, Broward and Palm Beach counties in the southeast corner of the state.
— 8: Total number of cases in Escambia, Santa Rosa and Okaloosa counties in the northwest corner of the state.
— 16: Total number of cases in Duval, Nassau and Baker counties in the northeast corner of the state. (Baker had zero.)
— 29: Total number of cases in Collier, Lee and Monroe counties in the southwest corner of the state. (Monroe had zero.)
— 8: Number of counties that each had one case (Charlotte, Escambia, Gadsden, Indian River, Jackson, Martin, Nassau and Walton).
Source: Florida Department of Health
---
BCC to Hold Special Board Meeting Today – 11 a.m.
The Escambia County Board of Commissioners will hold a special meeting at 11 a.m. tomorrow, Friday, March 20 in the board chambers of the Ernie Lee Magaha Government Building, found on the first floor of 221 Palafox Place.
The purpose of this meeting is to address updates and response to COVID-19.
In an abundance of caution, space will be limited. Escambia County will be practicing social distancing as per the Centers for Disease Control and Prevention guidelines and will maintain a 6-foot rule of space.
All commission meetings can be viewed live on myescambia.com/ectv, channel 4/1004 on Cox, channel 98 for Spectrum and Mediacom (Pensacola Beach) subscribers and channel 99 for AT&T U-verse subscribers. Watch anytime at ECTV On Demand. 
Agenda
1. Call to Order.
(PLEASE TURN YOUR CELL PHONE TO THE VIBRATE, SILENCE, OR OFF SETTING)
2. Was the Meeting Advertised?
3. Are there any items to be added to the agenda?
Recommendation: That the Board adopt the Agenda as prepared (or duly amended).
(Please note, all backup for this agenda will be distributed under separate cover.)
4. Recommendation Concerning the State of Local Emergency.
That the Board discuss and determine whether to extend the State of Local Emergency.
5. Recommendation Concerning the 2020 BCC Meeting Schedule.
That the Board discuss and take action regarding any changes to the 2020 BCC Meeting Schedule.
6. Recommendation Concerning Other Boards and Committees.
That the Board discuss and provide direction regarding scheduled meetings for other boards and committees.
7. Recommendation Concerning County Employees.
That the Board discuss issues related to county employees.
8. Recommendation Concerning County Beaches and Recreational Areas.
That the Board discuss and provide direction regarding county beaches and recreational areas.
9. Recommendation Concerning Public Gatherings and Businesses Open to the Public.
That the Board discuss and provide direction regarding public gatherings and businesses open to the public.
10. Recommendation Concerning Daily Operations, Including Procurements.
That the Board discuss and provide direction regarding daily operations, including procurements.
11. Adjourn.
---
Pensacola State College Students, Faculty, and Staff: 
As I stated in my correspondence to you yesterday, I  know that you must have several questions regarding our plans to move forward with your education and employment in the wake of this serious global COVID-19/Coronavirus crisis.  Please know that I, along with your College administration, are taking every precaution to ensure the health and well-being of all PSC students, faculty, staff, and the community, while continuing to provide quality instruction and transparency.
I am sure that you know by now that the Governor has closed the college campuses to the general public through the spring semester.  For our college, this includes the theatre, pool, gymnasium, art gallery, library, fitness center, testing center, and planetarium. Our situation is fluid and continues to change daily; therefore, on Monday, March 23, only employees directed by their supervisors will report to campus and all other employees will work remotely as assigned.
We are committed to student completion through the spring semester and will be registering individuals for the summer and fall terms.  This communication will be followed as soon as possible by additional information regarding delivery of instruction for students. Our spring commencement ceremony has been postponed until August.  In addition, all student and college events have been postponed through the end of the spring semester.
As a method of providing you with essential information, we are in the process of creating a list of frequently asked questions (FAQs) and a resource guide that will be stored on our website at PensacolaState.edu/COVID19.
All full-time and part-time college employees will continue to receive the same pay that would normally be received in the regular course of business.
We are in unchartered waters in dealing with this type of situation.  Our country has not experienced a pandemic situation like this in recent years.  I ask you for your patience as we navigate through this crisis.  Please make sure that you frequently check your emails, the PSC website, social media, and the local media for further updates from the College.
Ed Meadows
President, Pensacola State College
---
CareerSource Escarosa, as are all organizations in the community, is responding to the impacts of the COVID 19 virus. The Career Centers remain open to serve job seekers and others with employment concerns whether they have lost their jobs or are experiencing reduced hours as a result of the virus.
With only slight changes needed in order to reduce exposure to potential risks, the Career Centers are serving individuals on an appointment basis or walk-ins with a limit to the number of people who can be served at one time maintaining the recommended social distance. We highly encourage the use of internet-based services such as www.employflorida.com, www.floridajobs.org, and to call our offices for telephone assistance or an appointment to come in and work with one of our advisors. Those needing to initiate or manage a reemployment claim for benefits will find the link to the CONNECT system at http://www.floridajobs.org/Reemployment-Assistance-Service-Center/reemployment-assistance/claimants/apply-for- benefits.
Our Career Centers are located at:
3670-A North L Street in Pensacola – Phone: 850.607.8700
5723 Hwy. 90 in Milton – Phone: 850.983.5330
Our satellite center in the Century Town Hall is closed temporarily. We invite any business experiencing a layoff of staff to call and let us assist with the process. The phone number for businesses to call is 850.607.8751.
---
Hurlburt Field officials have elevated the Health Protection Condition (HPCON) Level to Bravo.
The elevation is part of the ongoing response to COVID-19 concerns.
"Our goal is to be as proactive as possible while the COVID-19 situation develops," said Col. Mike Conley, commander of the 1st Special Operations Wing. "We've been working closely with other bases in the area, and at this point, we've already implemented many of the measures in HPCON Bravo. We're taking measures where possible to mitigate the impact of the virus."
HPCON Bravo indicates a moderate disease threat and is employed by the commander when notified by the public health emergency officer that there has been an initial case identification of a contagious disease, such as a novel influenza or an increase in the risk of acquiring a new significant disease from the environment within the local area.
Measures commensurate with HPCON Bravo include: no handshaking, wiping down common use items and the avoidance of affected environmental exposures.
---
Blood donors are answering the call for blood donations throughout OneBlood's service area and are making a tremendous impact in helping ensure a ready blood supply.
As businesses, schools and universities shut down amid the coronavirus pandemic, it is drastically impacting where OneBlood can host blood drives.
OneBlood has now had more than1900 blood drive cancellations through May. Those blood drives would have accounted for more than 30,000 blood donations. OneBlood anticipates the number of cancelations will continue to climb.
"The rate at which blood drives are being canceled is unprecedented and will impact OneBlood's operations for months to come," said Susan Forbes, senior vice president of corporate communications and public relations at OneBlood.
To prevent a critical blood supply issue from occurring, Forbes stresses that people need to make blood donation a habit and to donate every time they are eligible.
"While people are responding to the call for blood donations now, we need this trend to continue.  A sustained donor response is critical if we are to prevent a blood supply shortage," Forbes said.
OneBlood is asking businesses that are still open to consider hosting a blood drive. They are also encouraging people whose businesses or schools that are now closed to please stop at a OneBlood donor center or Big Red Bus blood drive and donate.  Appointments are encouraged.
To find a OneBlood donation location, to make an appointment or to book the Big Red Bus for a blood drive, simply visit www.oneblood.org.
---
From the News Service of Florida: Florida's Turnpike has stopped taking cash at toll plazas to help combat the novel coronavirus and protect toll collectors. The Florida Department of Transportation announced Thursday that tolls will be collected through an electronic system. It was not immediately clear how long the change would last.
"As part of this initiative, customers should continue driving through the toll plaza and pay attention to overhead and portable signs," the Department of Transportation said in a news release.
The change won't impact "exact coin lanes," where toll operators would not be present, or SunPass customers, who will still have charges taken from their accounts. Motorists without SunPass transponders will be billed at the posted cash toll rates. The state is waiving a $2.50 invoice administrative fee.
---
Cancellations, Closures, Postponements
The Pensacola City Council Agenda Conference originally scheduled for Monday, March 23 has been canceled.
The Regional Roundup scheduled for Saturday, March 21 has been canceled.  For more information about Regional Roundup events or proper disposal of waste, contact the Escambia County Waste Services Department at 850-937-2160 or wasteservices@myescambia.com.
Beginning Monday March 23, all Baskerville-Donovan employees will begin working remotely from home. Our office phones will continue to be answered from 8:00 a.m. to 5:00 p.m. CDT, and employees are available by normal extensions and/or mobile phones. Our employees will continue to be available via email, and we will continue conducting online meetings and conference calls.
Yesterday, Florida closed its state offices in Tallahassee.
Cordova Mall and JC Penney's  have closed.