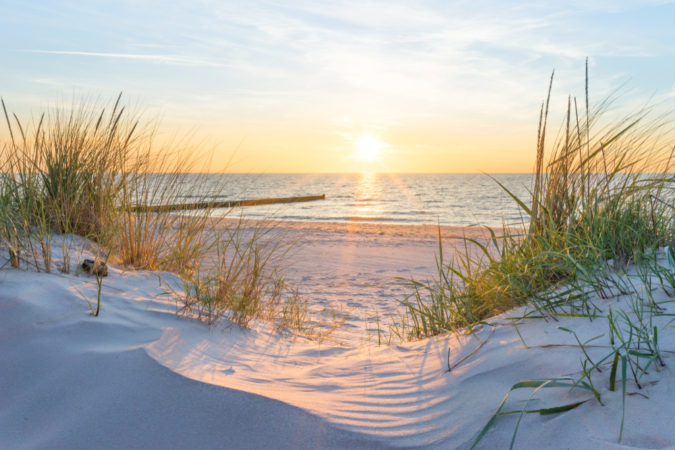 Yesterday, Alabama Gov. Kay Ivey issued a health order Thursday that closed all beaches and put limitations restaurants, hospital visitors and day cares. She ordered all elective dental and medical procedures shall be delayed -which only Ascension Sacred Heart has done in Pensacola.
The following will be in effect until April 5:
All gatherings of 25 persons or more, or gatherings of any size that cannot maintain a consistent six-foot distance between persons, are prohibited. This Order shall apply to all gatherings, events or activities that bring 25 or more persons in a single room or single space at the same time.
Any restaurant, bar, brewery or similar establishments shall not permit on-premise consumption of food or drink. Governor Ivey continues to encourage patrons to visit their local eateries for take-out or delivery provided the social distancing protocols include maintaining a consistent six-foot distance between persons are followed.

All beaches will be closed effective today at 5:00 p.m.

For clarification, the term "beach" means the sandy shoreline area abutting the Gulf of Mexico, whether privately or publicly owned, including beach access points.
Preschools and childcare centers will be closed effective at the close of school or business today. This shall not apply to licensed childcare centers that provide services exclusively to employees with: State and Local Governments, First Responders (including EMS and Fire Services), Law Enforcement, Hospitals, Nursing Home/Long Term Care Facilities (including Assisted Living and Specialty Care Assisted Living Facilities), End-Stage Renal Disease Treatment Centers, Pharmacies and grocery stores.
Effective immediately, all Hospitals and Nursing Home/Long Term Care Facilities (including Assisted Living and Specialty Care Assisted Living Facilities) shall prohibit visitation of all visitors and non-essential health care personnel, except for certain compassionate care situations such as maternity and end-of-life.
All elective dental and medical procedures shall be delayed, effective immediately.
Baldwin County – home to Gulf Shores and Orange Beach – has only one case, the same as Escambia County.
---
At noon Thursday, Commissioner Robert Bender held a presser at the Margaritaville hotel on Pensacola Beach with hotel executives. Reporters were allowed to ask questions unrestricted. Inweekly wasn't able to attend because of the short notice from the county but did watch a livestream of the press conference.
When asked about closing section of Pensacola Beach, Bender said he had been to the beach and observed people following the "groups of 10" restriction.
"Our public safety actually put an announcement over the PA advising them that they needed to stay six feet apart, not in groups of 10 and to constantly wash their hands and the other guidelines that we're following," he said. "The difference here is that Escambia County owns all 26 by miles plus in conjunction with the Gulf Islands National Seashore–so we have the entire beach. It wouldn't just be the small sliver that's adjuscent in the area where the public can park. They can go down to park East and park West to get away. They could go down pass to Portofino and park on the shoulder and just walk out to a wide open beach. So that's why at this time we're not taking the steps of closing the beach."
The commissioner whose district includes Pensacola Beach was asked: "What is more important to you at this point? Saving lives or protecting the dollar or the economy?"
"I don't think it's about protecting the dollars," said Bender. "It is about saving lives and that's why they're taking these measures on their own that they are taking these next steps to say… Again the beach, I've talked to the health professionals that have said the beach is a great place to go. You're out in the open. As it warms up, you can maintain the social distance. You're not confined in a room or a house. And we have the space to allow people to go out there with as much undeveloped areas along the beach that we have."
Tough questions, but one's that Commissioner Bender didn't dodge.
Earlier in the presser, hotel and condo executives talked about what they were doing to protect guests.
Vic Bindi, the vice president of Lodging and Rental Management Sales with Premier Island Management Group, pointed the economic impact of the hotels and condos on Pensacola Beach.
"We have over 24,000 residents who are dependent upon their earnings, their salaries in Pensacola Beach, so this piece of paradise that we're all sitting on right now, is keenly, we're all keenly aware that we need to protect it and preserve it for everybody," he said. "Together, we are proactively taking precautions that exceed every state and local official's guidance."
He said properties are doing daily screenings with their staff. Bindi said, "We're instructing them that if you feel sick, if you feel under the weather, we need you to leave, go home, take care of yourself, seek the proper medical treatment that you need."
Premier Island Management has limited occupancy to below 50% at its resorts.
"On our pool decks, we've removed half of our chairs and our loungers and what we've done is we've separated them by 10 feet between pool sets," said Bindi. "Out on the beach, we've separated our umbrella sets and chairs by more than 10 feet. If you look behind us, we're 30 plus feet in between sets. And we're also asking our courtesy patrols at our resorts to patrol the beaches, to patrol the pool areas, to limit our guests and families to congregations that are below 10 people. And everybody's been very supportive and very compliant with that because we all know we're in this together and together we're going to be able to get through it."
He added: "Our spring break here is all about families, who are some of the lowest density beaches here across the nation and we want to do everything that we can to preserve and protect that."
Innisfree vice president Jason Nicholson said, "I'd like to start by applauding commissioner Bender and the board of County commissioners of Escambia County for relying on data and science to drive their decisions because ultimately, those decisions, as we very well know, impact humans both in a health position but also in the financial way."
He said that his company has closed its self-serve buffets and moved to a plated option so the guests do not touch the serving utensils, the plates or the food.
"We've also moved our housekeeping departments to a process of only cleaning the rooms and sanitizing the rooms at check out–so in other words, there would be no more stay over service in our hotels," said Nicholson. In addition, we'll work with our partners along the Gulf Coast to make sure there's adequate spacing on the beach and maintain our occupancy levels at our hotels at no more than 50%– 50% keeps staff employed."
He continued, "If this morning the outlook looked like a 90% layoff, allowing hotels to operate at 50% which is a very, very manageable occupancy level, allows half of those to keep their jobs."
---
Florida Governor Ron DeSantis has not closed the state's beaches. However, he did discourage Spring Breakers on "Fox & Friends" yesterday morning:
"The message I think for spring breakers is that the party is over in Florida. You're not going to be able to congregate on any beach in the state. Many of the hot spots that people like to go to, whether it's Miami Beach, Fort Lauderdale and Clearwater Beach are closed entirely for the time being.We would tell those folks maybe come back next year when things are better, but that is not what we're looking for."
U.S. Senator Rick Scott said on CNN: "I think they ought to do everything they can to stop people from being on the beach, they ought to make sure the only way you can go on the beach if you are there by themself."