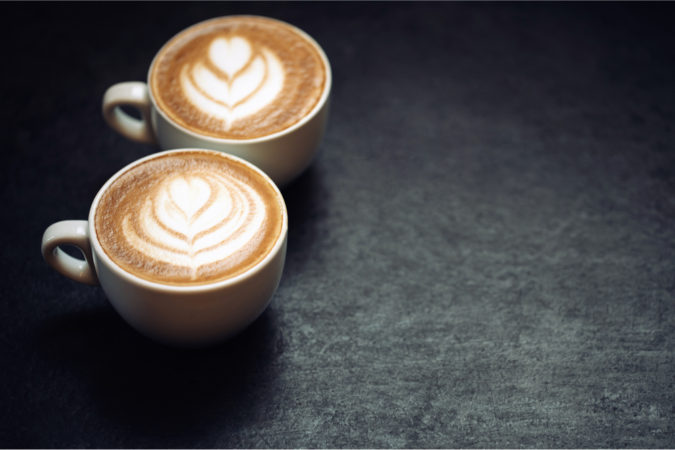 Inweekly will continue to provide updates throughout the weekend. We will spread the posts out so as not to overwhelm you. Next update will be at 10 a.m. ~Rick
BY THE NUMBERS – FRIDAY NIGHT
From the News Service of Florida: The number of confirmed COVID-19 cases in Florida climbed to 563 on Friday night, with a death reported in Pasco County, according to updated information from the state Department of Health. The number jumped from 520 during a Friday morning count.
The Pasco County death involved a 46-year-old man who had come into contact with another person who had the virus. The highly contagious respiratory virus had caused the deaths of 11 Florida residents, the Department of Health said. An earlier release from the department also listed the death of a non-Florida resident who had been in the state.
Two residents of a Broward County assisted-living facility have died from COVID-19, and at least five more have tested positive for the virus after it was spread by people who worked there, Gov. Ron DeSantis said Friday.
Cases continued to be most heavily concentrated Friday night in Southeast Florida. Broward County led the state with 128 cases, followed by Miami-Dade County with 123 cases and Palm Beach County with 42 cases. The next-highest total was in Hillsborough County, which had 32 cases.
According to DOH, Santa Rosa now has three cases, Okaloosa 7. Escambia County remains at 1.
The test of the reported presumptive positive case at Navy Federal Credit Union came back negative. HR will be having some interesting discussions.
---
Downtown Y
The downtown YMCA and other branches closed yesterday at 5 p.m. after Gov. DeSantis issued his order that all gyms in the state close.
---
Cocktails to Go
Gov. DeSantis lifted the restriction that prohibits a specially licensed food service establishment from selling package sales of alcohol for delivery, take-out, or consumption off-premises for restaurants complying with Executive Order 20-68, through the expiration of the state of emergency declared in Executive Order 20-52. Alcohol sales to go with food that is a pick-up or delivered will be permitted, and I.D. will be required for orders, including alcohol.
---
Publix
Reserved senior shopping hours
Beginning next Tuesday, March 24, Publix stores and Publix Pharmacies will open early two mornings a week to allow seniors to shop ahead of the crowds. We invite customers age 65+ to shop 7 a.m. – 8 a.m. Tuesdays and Wednesdays. We appreciate everyone's understanding and support as we all work together to help protect the most vulnerable members of our community.
---
Visit Pensacola offers good links
The Greater Pensacola Chamber has created a Facebook page to assist local restaurants by utilizing take-out and delivery options they are providing amid the Corona Virus outbreak. OWNERS: please post if you will be providing delivery/carry-out, your menu items if possible, and any other details we should know as well as if there's anything else that the community can do to help. https://www.facebook.com/groups/203490210906567/about/
The Greater Pensacola Chamber of Commerce, Florida Restaurant & Lodging Association (FRLA) and DigiPro Media have partnered together to announce the Save Florida Business Initiative as a way to support Florida businesses during this difficult time.The Save Florida Business Initiative will connect consumers in Escambia and Santa Rosa County to area businesses through the SaveFloridaBusiness.comwebsite, where consumers can be connected to businesses participating in the program.
Small Business Bridge Loans
On March 16, Governor Ron DeSantis activated the Florida Small Business Emergency Bridge Loan Program to support small businesses impacted by COVID-19. The bridge loan program, managed by the Florida Department of Economic Opportunity (DEO), provides short-term, interest-free loans to small businesses that experienced economic injury from COVID-19. Click herefor more information.
Damage Assessment Survey
Governor Ron DeSantis has activated the Business Damage Assessment survey to assess the impact of COVID-19 on Florida's local business operations. The survey, managed by DEO, will evaluate businesses affected by COVID-19 and the impacts the virus has had on the local economy so actions to implement appropriate relief programs can begin. The survey can be taken online at www.floridadisaster.biz.
Reemployment Assistance
Governor DeSantis has reminded Floridians that if their employment has been negatively impacted because of mitigation efforts to stop the spread of COVID-19, these Floridians may be eligible to receive Reemployment Assistance. Click here for more information.
---
City of Milton establishes the "City of Milton Business Assistance Group"
The Facebook group is assist the businesses of the City of Milton, FL.
"We know there are difficult times ahead, but we are with you and prepared to assist you in any way possible. Our contact information is in the "About" section on the page. We know you will be getting creative and fighting for your business' future. Post the things you are doing on the page and we will share it on the City's various platforms."
https://www.facebook.com/Miltonbusinessassistance/
---
United Way Relief Fund
Pensacola, Fla. – March 20, 2020
In response to the Coronavirus (COVID-19) pandemic facing our community and nation, United Way of West Florida has launched its relief fund to support those affected in Escambia and Santa Rosa counties.
As schools, businesses, and pubic establishments close, United Way of West Florida understands that people's ways of life are being significantly affected. Hours are being cut, services are being eliminated, and wages are being lost.
United Way of West Florida's COVID-19 Response Fund will support families within our service area that have been economically impacted by the pandemic and will provide support to nonprofit agencies that are providing critical services to those in need.
To donate to this fund, text 850Respond to 41444 or visit www.uwwf.org/covid19fund. Gifts of all sizes will improve our community's ability to respond during this unprecedented time.
Individuals in need of immediate assistance accessing food, paying housing or utility bills, or other essential services are urged to dial 211 from their phones or visit www.211nwfl.org. 211 Northwest Florida provides information and referral services to the following counties: Escambia, Bay, Calhoun, Gulf, Holmes, Jackson, Santa Rosa, and Washington.
211 Northwest Florida also provides support services for veterans in need of assistance through the Florida Veteran's Support Line. By dialing 1-844-MYFLVET (693-5838), or 211 and disclosing that the caller is a veteran, they may speak directly with a fellow veteran trained to provide emotional support and links to community resources.
For more information and updates regarding COVID-19, please visit www.UWWF.org/COVID19, follow United Way of West Florida on Facebook (@UWWFL), as well as 211 Northwest Florida (@211nwfl).