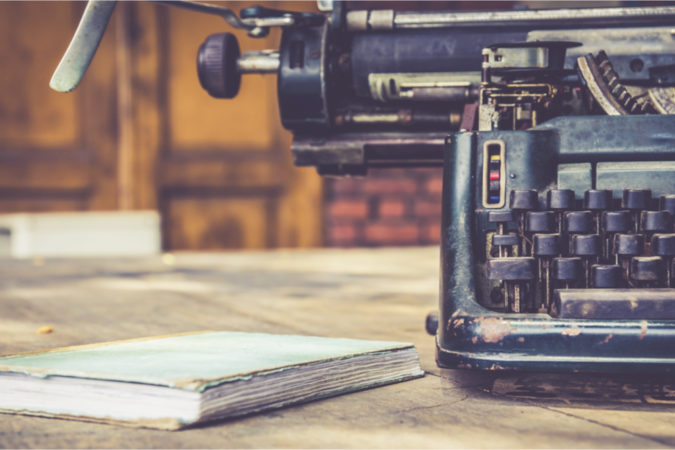 Fried asks for 'Stay at Home' order
Florida Agriculture Commissioner Nicole "Nikki" Fried yesterday asked Governor Ron DeSantis to implement a statewide "stay-at-home" order in response to dramatically increasing COVID-19 cases in the state:
"I want to recognize the difficult choices the Governor has had to make in this public health crisis. No Governor in recent history would have expected to have to make a decision like California, New York, or Illinois have made in the past 72 hours.
Shutting down one of the nation's largest states is a decision that will have an economic impact – but it is a decision that will save lives. Based on the data, we know we are a week behind California's vast increase in COVID-19 cases.
The individuals and businesses I've spoken with are growing more anxious by the day. As the nation's third largest state, we need to go further, and we cannot afford to lose another week.
I am asking the Governor to consider implementing a statewide "stay-at-home" order, closing all non-essential businesses for a reasonable timeframe, after which time the situation could be reassessed.
A piecemeal approach of closing certain communities and businesses risks sowing further confusion. I encourage the Governor to take this decisive action today to save lives and preserve Florida's economy for our shared future.
I will stand by the Governor should he make this difficult decision, and I implore him to do so now."
---
Youth Meal Picks at Libraries
Escambia County West Florida Public Libraries are partnering with Feeding the Gulf Coast to provide free curbside pickup meals for youth ages 18 and under (youth MUST be present to receive meals, food will not be given to adults) at all library branch locations, Monday-Friday from 11 a.m. to 1 p.m., beginning Monday, March 23.
The meals will include lunch and a snack, and meals will be available on a first come, first served basis.
Meals will be available for pickup only at the locations listed below Monday-Friday from 11 a.m. to 1 p.m.:
Molino Branch Library, 6450-A Highway 95A, Molino
Pensacola Library, 239 N. Spring St., Pensacola
Tryon Beach Library, 1200 Langley Ave., Pensacola
Genealogy Branch Library, 5740 N. 9th Ave., Pensacola
Southwest Branch Library, 12248 Gulf Beach Highway, Pensacola
Westside Branch Library, 1301 W. Gregory St., Pensacola
Century Branch Library, 7991 N. Century Blvd., Century
---
Other actions by Gov. DeSantis yesterday:
Governor DeSantis directed DEO to Waive Job Search Requirements for DEO Reemployment

Enables DEO to no longer require a claimant to register with the state job search portal to actively seek employment.

Governor DeSantis directed DEO to waive penalties to employers

Currently an employer is "charged" for every employee that is laid off and this cost is reflected in the employer's unemployment insurance paid to the state.
Waiving this penalty will eliminate any perverse incentive an employer may have to keep an employee on the payroll but with dramatically reduced or deferred hours thereby preventing them from seeking unemployment assistance.

Governor DeSantis directed DCF to waive work requirements for SNAP and TANF.

The federal "Families First Coronavirus Response Act" allows states to suspend these work requirements.

Governor DeSantis directed DCF to work with the USDA to submit a plan to allow families whose children are eligible for free and reduced-price school lunch to receive SNAP benefits.

The federal "Families First Coronavirus Response Act" encourages utilization of this proposal which will provide additional benefits to parents of more than 2.1 million children in Florida.

Governor DeSantis directed DCF to pursue extending food, cash and Medicaid benefits for an extra two months for those families who are scheduled to recertify to ensure that health care, food and cash assistance benefits are provided without interruption.

This will provide continuity for Florida families who are currently receiving SNAP, TANF or Medicaid benefits without requiring them to interact with the department during this public health emergency.
---
Feeding the Gulf Coast  is partnering with local community organizations to offer free meals to children, 18 and under, who are no longer receiving free or reduced lunch due to school closures. The program is supported by the United States Department of Agriculture (USDA). Distribution sites will begin serving on Monday, March 23 (Site list below).
Sites may be working at capacity and will need extra hands to help distribute meals to kids. The food bank is looking for volunteers to lend a hand during specific dates and times. Healthy volunteers and donations are essential now more than ever, for the food bank to serve the vast need in the communities the organization serves. Individuals looking to donate or volunteer can do so by visiting www.feedingthegulfcoast.org.
As families are faced with an increased need for food due to school closures, inability to work, or facing self-quarantine requirements, the "Find Help" feature available at www.feedingthegulfcoast.org, is the best source of information for families and individuals seeking assistance. Individuals can also call  (888) 704-FOOD. For needs specific to child nutrition, text "FOOD" to 877-877.
For more information regarding the work Feeding the Gulf Coast is doing to fight hunger during this time of increased need visit https://www.feedingthegulfcoast.org/learn-more/covid-19-response.
*For distribution site days/times please visit https://www.feedingthegulfcoast.org/find-help/find-a-pantry.
E Comfort, Inc.
2300 N. Pace Blvd
Pensacola, FL 32505
Cobb Resource Center
601 E. Mallory St.
Pensacola, FL 32501
Fricker Resource Center
900 North F Street
Pensacola, FL 32501
Woodland Heights
111 Berkley Drive
Pensacola, FL 32503
Gull Point Resource Center
7000 Spanish Trail
Pensacola, FL 32504
Carver Park Community Center
208 Webb St
Cantonment, FL 32533
Bethel AME Church
511 Woodland Drive
Pensacola, FL 32503
Brownsville Community Center
3200 W DeSoto St
Pensacola, FL 32505
Bellview Assembly of God
2920 W. Michigan Ave
Pensacola FL 32526
Molino Branch Library
6450-A Highway 95A
Molino, FL 32577
West Florida Libraries- Downtown
239 N. Spring St
Pensacola, FL 32502
Morris Court
1401 W. Lloyd Street
Pensacola, FL 32501
Shooting Starz Unlimited
312 E. Nine Mile Road unit 14
Pensacola FL 32514
Dixon School of Arts and Science
1201 H St.
Pensacola, FL
Tryon Beach Library
1200 Langley Ave
Pensacola, FL 32504
Genealogy Branch Library
5740 N. 9th Ave
Pensacola, FL 32504
Southwest Branch Library
12248 Gulf Beach Highway
Pensacola, FL 32507
Westside Branch Library
1301 W. Gregory St.
Pensacola, FL 32502
Crown Church
9600 N. Palafox
Pensacola, FL 32534
Lillian Square Apartments
7200 Lillian Hwy
Pensacola, FL 32506
Magnolia Crossing Apartments
4312 Magnolia Crossing Circle
Pace, FL 32571
My Father's Arrows, Inc.
4025 Hwy 178
Jay, FL 32565
2014 gate code
Century Branch Library
7991 N. Century Blvd.
Century, FL 32535
Esto Town Hall
3312 2nd Ave
Bonifay, FL 32425
Town of Ponce de Leon
Co Rd 10
Ponce De Leon, FL 32455
Caryville Baptist
4217 Old Bonifay Rd
Bonifay, FL 32425
Washington County Libraries
1444 Jackson Ave.
Chipley, FL 32428
---
Escambia County Offers the Use of Community Centers and Libraries for Distance Learning
Escambia County is pleased to offer the use of community centers and libraries for Escambia County School District students who do not have adequate internet access at home for distance learning beginning April 1, until students can return to their schools. The locations will make sure there is appropriate social distancing and frequent cleaning of surfaces. Following CDC recommendations, gatherings will be limited to 10 or fewer people. Additional details will be released at a later time.
"When we learned from Superintendent Thomas that the District needed help with a solution for children who lived in areas with limited internet access, for whatever reason, we wanted to step up and partner with them immediately," said Escambia County Board Chairman Steven Barry.
He continued, "Our Escambia County community centers and libraries offer the availability of high speed internet connectivity and plenty of space for students to spread out and continue to further their education. We will also be focusing on enhancing and even adding infrastructure to existing facilities and areas in the attempt to improve the positive impact we can have in the partnership."
Escambia County School District Superintendent Malcolm Thomas said, "For some of those families, a lack of internet connectivity is a roadblock to their students' success. The connectivity provided throughout the county will allow these students access to their lessons over the internet enhancing their opportunity for greater academic success."
---
Mike Hill called out for calling Coronavirus a hoax:
Peter Schorsch is not a fan of State Rep. Mike Hill (R-Marcus Point).
From Schorsch's twitter account yesterday: "There's Florida State Representative @MikeHillFL (R-Confederacy) having lunch today with friends who say the #Coronavirus outbreak is 'media-induced' and 'nothing'"
---
Hill also made Schorsch's weekly Winners & Losers graphic:
---
Closures, Cancellations, Etc.
Pensacola Energy's customer service office, located on Reus and Government streets adjacent to Pensacola City Hall, will temporarily close to walk-in customers at 5 p.m. Friday, March 20, until further notice. Customers can continue to make dropbox payments.
Due to the constantly shifting COVID-19 regulations and recommendations, Pensacola Energy wants the public to know we are committed to providing natural gas service during this time of uncertainty. Here are the measures we are taking to keep operations as normal as possible:
While offices and pay centers may be closed to the public, you can pay online at paycityofpensacola.com or over the phone by calling 850-435-1800.
Pensacola Energy employees are following the recommendations of the government, including social distancing and personal protective equipment, when interacting with each other and customers. For more information on how to best protect yourself and others, please visit cdc.gov/coronavirus
If you are having difficulty making payment on your account due to financial strain, please contact us at 850-435-1800 to learn about options and available resources.
Stay the Spa:  "We have been here to serve you during these tough times but for the sake of our community and our staff we thought it best to close after today.  We have over 20 employees that work each and every day tirelessly to provide exceptional service, which makes it tough to make this decision.  But, it is the right decision.  Stay's website is still available to you to buy gift certificates.  If you need any Eminence or Jane Iredale products or supplies just email us and we can ship them or bring them to you."
Stanton Optical, retail brand of Now Optics, a leading eye health provider offering accessible and affordable eye care, will immediately be switching to virtual eye care at two locations across the Mobile-Pensacola area. In partnership with the Physicians Eyecare Group, select locations will offer patients the opportunity to receive eye care through telemedicine. All retail stores that do not offer telehealth services will be closed temporarily- Pensacola, 7000 N Davis Hwy., open Monday through Saturday from 11 a.m. – 6 p.m.
The walk-in area of ECUA's Customer Service Center located at Ellyson Industrial Park will close for all client walk-in assistance and in-person appointments effective Monday, March 23, until further notice.  Customers may reach our Customer Service Center by calling 850-476-0480 or by emailing us at customer.service@ecua.fl.gov.  "We encourage our customers to take advantage of a variety of convenient bill payment options that do not require face-to-face exposure or can be accessed from home.  For complete information on bill payment options, please visit https://ecua.fl.gov/my-bill."
City of Pensacola Housing Department is suspending all client walk-in and in person appointment assistance effective Monday, March 23, until further notice. Business will still be conducted as usual using email or phone. A list of contact names, email addresses and phone numbers will be available Monday, March 23, on the Housing Department's webpage at cityofpensacola.com/129/Housing.
For all housing related questions, please call the Housing Department at 850-858-0350.
Gulf Islands National Seashore: The Okaloosa, Santa Rosa, Fort Pickens, and Perdido Key Areas as of 5 p.m. March 20:
The Fort Pickens Campground, campers must depart by 11 a.m. March 21
Highway 399 between Pensacola Beach and Navarre Beach on the evening of March 20
The Opal Beach Complex
The Fort Pickens Discovery Center and Bookstore
The Fort Barrancas Area including the forts and visitor center
Escambia County event cancellations:
Regional Roundup – March 21
Library Board of Governance – March 23
Special Tourist Development Council- March 24
Escambia County Health Facilities Authorities – March 24
District 5 Town Hall with Commissioner Barry – March 24
Board of Electrical Examiners – March 24
Pensacola-Escambia Promotion and Development Commission – March 24
FloridaWest Economic Development Alliance Board of Directors – March 24
Mass Transit Advisory Committee – March 25
How to Do Business with Local Government – March 25
HUD Regional Information Session – March 25
PBA Collective Bargaining Negotiations – March 27
Inspection Fund Advisory Board – March 27
Florida Police Benevolent Association – March 27
Escambia County Host Town Hall Meeting-Hillburn Vacation – March 31