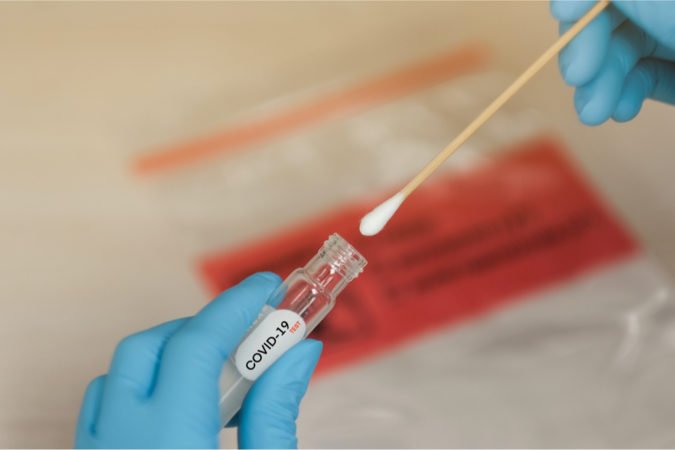 As Escambia County reopens, area hospitals have collected fewer specimens, down about a third from April averages.  Since March through May 7, Ascension Sacred Heart, Baptist Health and West Florida Hospital collected 10,130 specimens, according to records Inweekly received from Escambia County through a public record request – 2,252 in their hospitals and 7,878 from drive-thrus, standalone sites and mobile units. However, the collections have dropped considerably since the first of May.
Sacred Heart has done 70.9% of the collections, but has dropped off to only 76 per day during the first seven days of May. Baptist has collected 24.1% of the specimens and fallen to less than 42 collections per day in May.
West Florida never set up a drive-thru or standalone clinic and has collected only 5% of the specimens. However, the hospital has maintained a consistent rate in May – 17 collections per day.
The Community Health mobile testing didn't operate for five days in May and only has collected 100 specimens. In April, the drive-thru and mobile unit collected 1,462 specimens –  a 30% drop.
A factor mentioned in the reports for the drop in drive-thru testing at Sacred Heart and Community Health has been the addition of the National Guard testing site at the University of West Florida, which will operate seven days a week for, at least, two more weeks.
The county doesn't get reports from the UWF site. Maybe the National Guard has picked up the slack.
Public health officials say we need aggressive testing as we reopen.  Who is going to do it in Escambia County? What is the county's plan?
| | | | | | |
| --- | --- | --- | --- | --- | --- |
| March | In | O/S | Total | | |
| WFH | 110 | 0 | 110 | 3.3% | |
| Baptist | 192 | 446 | 638 | 19.4% | |
| Sacred | 178 | 2367 | 2545 | 77.3% | |
| | 480 | 2813 | 3293 | | |
| | | | | | |
| April | In | O/S | Total | | Per Day |
| WFH | 281 | 0 | 281 | 4.8% | 9.37 |
| Baptist | 526 | 984 | 1510 | 25.6% | 50.33 |
| Sacred | 559 | 3543 | 4102 | 69.6% | 136.73 |
| | 1366 | 4527 | 5893 | | 196.43 |
| | | | | | |
| May | In | O/S | Total | | Per Day |
| WFH | 119 | 0 | 119 | 12.6% | 17.00 |
| Baptist | 132 | 161 | 293 | 31.0% | 41.86 |
| Sacred | 155 | 377 | 532 | 56.4% | 76.00 |
| | 406 | 538 | 944 | | 134.86 |
| | | | | | |
| Combined | In | O/S | Total | | |
| WFH | 510 | 0 | 510 | 5.0% | |
| Baptist | 850 | 1591 | 2441 | 24.1% | |
| Sacred | 892 | 6287 | 7179 | 70.9% | |
| | 2252 | 7878 | 10130 | | |