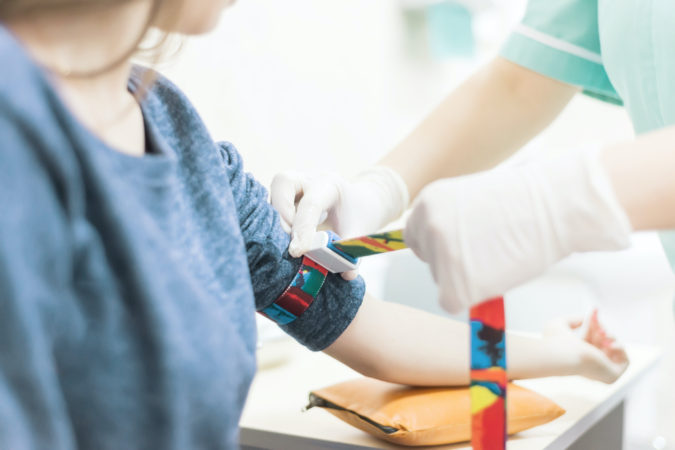 Mayor Defends Hospital Leaders
At yesterday's presser, Pensacola Mayor Grover Robinson addressed the smear campaign at the county to discredit local health care leaders.
Inweekly: "There's been a whisper campaign trying to discredit the hospital executives about them making too much money, about profit. How would you rate our hospital executives in the hospitals and their actions?
"They have already instituted on themselves measures that create challenge for them financially," replied Mayor Robinson. " COVID is not bringing them any money, but they've scaled down their entire hospital so they can take care of patients."
He continued, "It is real, and it is something we can't recover from. Rick, I can't say it enough."
The mayor stressed that we need to curb a spread of the virus in our community, because it would hinder our economy's ability to recover from the pandemic.
"How long is it going to be till you want to go stay in a hotel room in New York that you think may be contaminated with COVID? How long do you think it's going to be 'til you think people want to take a cruise to China?" he asked.
"If we want to be the community we want to be for our recovery, then we're going to have to be a clean community," said Mayor Robinson. "If we're a clean community, we have a chance to recover. If we're a contaminated community, I don't know how we'd recover."
---
Schools Remain Closed to May 1
Florida's Education Commissioner called on school districts to remain closed until May 1 during Monday phone calls with school superintendents around the state. The move applies to district and charter schools.
The PNJ reports: Escambia and Santa Rosa County school districts announced that they will comply with Education Commissioner Richard Corcoran's request.
---
Feeding the Gulf Coast 
Child nutrition distribution site data through Sunday, March 29:
20,298 pounds of food distributed
8,065 meals
6,417 snacks
For distribution site days and times visit feedingthegulfcoast.org/find-help/find-a-pantry. Individuals without internet access can also call 888-704-FOOD. For needs specific to child nutrition, text "FOOD" to 877-877.
---
Santa Rosa Prison Infected
The News Service of Florida reports three of the employees diagnosed with the COVID-19 virus work at Blackwater River Correctional Facility in Santa Rosa County, according to The GEO Group, the company that runs the Panhandle prison. Employees who have symptoms of COVID-19 or who have tested positive for the novel coronavirus will not be allowed to return to work until medical professionals have cleared them, agency officials said in a statement posted on the Department of Corrections' website.
---
Virtual Event, Next District 1 Coffee with the Commissioner April 1
Join District 1 Commissioner Jeff Bergosh at his virtual 33rd Coffee with the Commissioner Event Wednesday, April 1. The live stream will take place from 6:30 – 7:30 a.m. Guests will include Janice Gilley, Escambia County administrator, Eric Gilmore, Escambia County Emergency Manager and Mark Faulkner, President and CEO, Baptist Health Care.
To join, simply go to the following Facebook page at 6:30 a.m. and watch the live stream: https://www.facebook.com/CommissionerBergosh/.
Residents are encouraged to send virtual questions and comments they would like to discuss with their District 1 Commissioner during the event through Facebook.
---
Disaster Loan Webinar
Santa Rosa Economic Development and the SBDC at UWF will host a webinar on Thurs., Apr. 2 at 3 p.m., central time, to answer questions concerning the Florida Emergency Bridge Loan floridadisasterloan.org and the SBA Economic Injury Disaster Loan www.sba.gov/funding-programs/disaster-assistance.
Ayesha Haider, a business consultant with the SBDC at UWF, will host this informative webinar that will focus on specific questions from attendees and businesses. Send questions ahead of the webinar to ESF18@santarosaedo.com.
To sign up, send contact information to ESF18@santarosaedo.com and look for instructions to login.
---
CARE Webinar
The Spring Chief Entrepreneur Officer, D.C. Reeves, will talk with Scott Remington, Clark Partington Attorneys at Law President and Managing Shareholder, about the recently passed CARES legislation, what it means for you, and what it can do for your business.