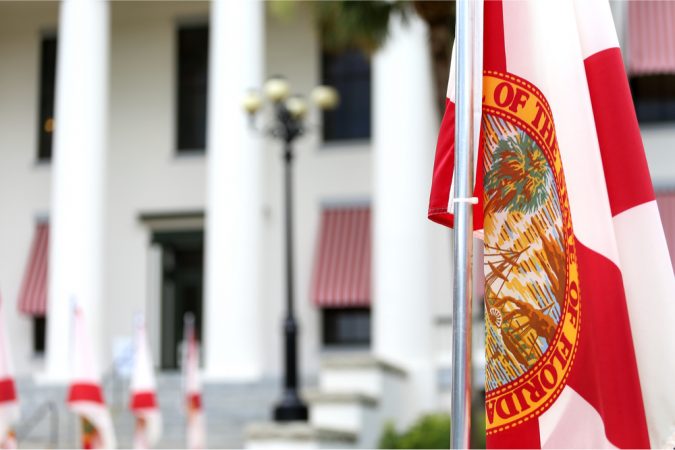 Gov. Ron DeSantis has recommended that State Senator Manny Diaz Jr., who works for junior college run by one of the largest charter school management companies in Florida, to be appointed as Education Commissioner by the State Board of Education following the departure of Commissioner Richard Corcoran.
Upon his appointment by the board, Diaz would be the first Hispanic Commissioner of Education in Florida history. He received his bachelor's degree from St. Thomas University, a master's degree in education from Nova Southeastern, and completed a Harvard Graduate School of Education program for principals.
"Manny Diaz has done a great job in the Legislature on education issues ranging from teacher pay to parental rights and choice," said Gov. Ron DeSantis. "I am confident that he will serve our state well as the Commissioner of Education."
Diaz sponsored and supported several DeSantis' initiatives in this year's legislative session:
He introduced:
SB 1048, eliminating the FSA and creating the F.A.S.T. progress monitoring assessment in Florida.
SB 758, creating the Charter School Review Commission.
SB 148/HB 7, eliminating CRT and woke training in Florida schools and businesses.
and co-introduced:
SB 7044, reforming higher education in Florida.
SB 1054, requiring financial literacy education in Florida schools.
Diaz is the vice president for Financial Affairs at Doral College, a private junior college that offers courses to high school students and can grant Associates in Arts degrees. The school is not accredited by the Southern Association of Colleges and Schools (SACS). Doral College is licensed by the Florida Commission for Independent Education (CIE) and accredited by the Distance Education Accrediting Commission.
The Distance Education Accrediting Commission was founded in 1926 under the name of "National Home Study Council." It's an institutional accrediting organization for postsecondary distance education institutions that offer programs primarily by the distance education method.
Doral College is affiliated with Academica, a Miami-based for-profit corporation that runs 59 schools in Miami-Dade County and dozens more in Florida and around the country. Its first president was Anitere Flores, who served in the Florida Senate at the time.
Prior to serving in the Florida Senate, Diaz served three terms in the Florida House (2012-18).
After being elected to the Florida House, Diaz joined Doral College. He had worked as a teacher and a coach at Miami Springs High School, a social studies teacher and later assistant principal at Hialeah-Miami Lakes High School, and assistant principal of George T. Baker Aviation School, a public vocational school.