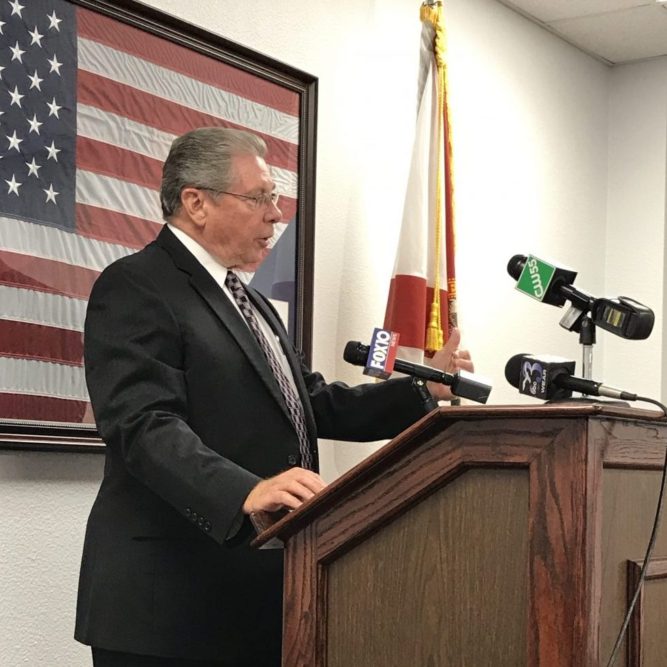 By Sammi Sontag
INWEEKLY
State Attorney William Eddins said in a press conference Tuesday afternoon his office will seek the death penalty for 38-year-old Robert Letroy Howard who was arrested earlier this month for the murder of Naomi Jones.
On June 5, Jones' body was found in Eight Mile Creek in Pensacola after she had been reported missing for almost a week.
"This is a very serious decision," Eddins said. "But we don't commonly see 12-year-olds kidnapped and killed. That was a real factor in our decision."
Howard is being charged with first-degree murder as well as kidnapping. He is also a repeated sex offender, which added to the request for the death penalty.
"The defendant in this case was previously charged in Alabama with other offences," Chief Assistant State Attorney Greg Marcille said. "They both involve sexual, violent offences by the use of force to individual that were under the age of 18."
The Escambia County Grand Jury indictment stated the official cause of death was suffocation and/or other homicidal violence, but Eddins would not confirm whether Jones was sexually abused before or after her death.
Assistant State Attorney Bridgette Jensen has been assigned to prosecute the case having previous experience trying death penalty cases. The trial will take place between 18 and 24 months from now.
Eddins added that the final jury vote must be unanimous to ensue the death penalty.
"This is probably the most emotional type of case we receive," Eddins said. "It is my understanding that the Jones family is please we have obtained the indictment and are proceeding with the death penalty, so we feel like this is the appropriate decision."