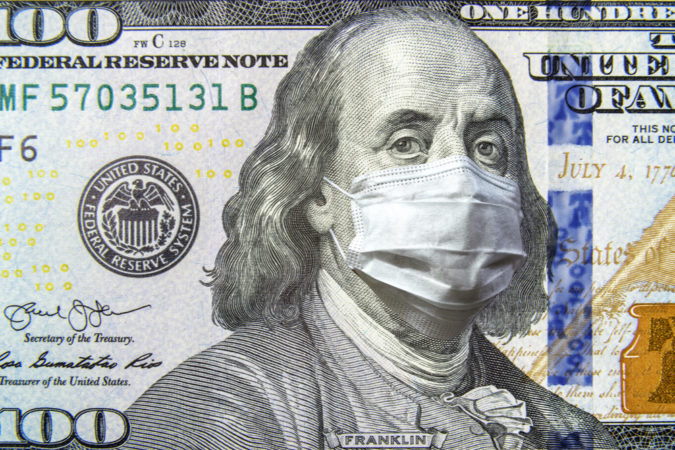 The Escambia County administration this morning sent out its update on the status of its $57.2-million share of the CARES Act. According to the figures provided, families and businesses impacted by the pandemic will receive less than a third of the funds–$18.7 million or 32.7%.
This is a far cry from the initial commitment of the administration and the county commission made to get the majority of the funds into the hands of households and small businesses. In August, the board approved an allocation that set aside $3.58 million each for families and business grant programs – about half for the first 25% allotment of CARES Act funds sent to the county. The board reaffirmed the allocations on Sept. 3.
When Inweekly did its research for its COVID-19 Ballsy Plan, we found several counties were allocating 60% of their funds for families and businesses. Many began accepting applications in June and July. Escambia County didn't start until late September.
While it's clear that families and businesses are getting considerably less than promised, the county communications department tried to spend a different narrative in the release: "The grant programs are a good portion of the CARES Act funding that the county has at its disposal to assist with additional expenses or hardships related to COVID-19."
The largest portion of the $57.2 million has been allocated to Public Health and Safety – $30.3 million or 53%.
The budget given in the press release is $30.3 million for Public Health and Safety, $19.6 million for resident and business grant programs, $3.4 million for Government Response and Compliance, $2.3 million for Escambia Serves programs, $1.25 million for Rapid Testing and $400,000 for  COVID-19 Operations and Oversight. Some of the budget numbers are different from the accompanying narrative provided in the press release.
Here is the summary of the family and business assistance programs provided in the release:
More than 4,900 grant applications for family assistance are in the final approval stages before funding. An additional 600 will be approved with the county expected to complete the approval process by the first week of December (Friday, Dec. 4?). The county would be able to utilize all $16.5 million earmarked for this program.
No figure was given for the Escambia CARES Business Assistance Grant program – other than its continuing with more than 80 applicants still needing review.  The business grants are expected to total $2.2 million.
---
Mayor Robinson told Inweekly on Tuesday that the board had given the city $2.6 million for its CARES Act programs – which we put in our article "CARES ACT Sausage." However, today's releases lists: "Coronavirus relief aid in the amount of $2,204,714.40 for the City of Pensacola."
To understand how difficult it is to work with the Escambia County administration, read
Robinson: No coordination, collaboration or consistency out of Gilley.