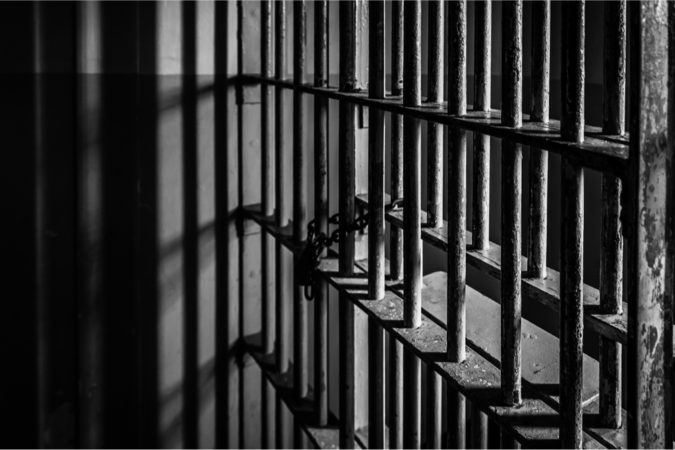 "People – parents and loved ones – need to be concerned about family members in the jail."
The Escambia County Jail has become a COVID-19 petri dish.  As of 4 p.m. Wednesday, July 15, the county reported:
Total of 180 Escambia County inmates tested:

130 positive  – 73% positivity rate
49 negative
2 pending

The Corrections Department has 41 employees that currently are positive and another 51 that are supposed to have gotten their test results yesterday according to COVID-19 snapshot.  Apparently the Sam's Club ponchos aren't working.
Inweekly interviewed several jail inmates yesterday.  One inmate has been in the jail since late 2019 while he awaits his trial. He tested positive this week.
"I'm basically locked down 24 hours a day and I got Covid that they brought here to me," he said in a phone interview. "I think it's because they don't make everybody wear masks."
His pod has had no inmates, according to the prisoner. He said. "The virus had to come from someone going down to medical and coming back or from a guard. We've had several (guards) with no masks."
He said his cell in medical is "filthy."  He said, "It's nasty. The toilet leaks all over the floor. It doesn't look like it has been swept in a while."
His medical cell hadn't been cleaned since he was placed there earlier in the week.
Another told me that things are "a little dicey" in the jail.
"I was tested Thursday or Friday last week," he said, "Then yesterday they moved our whole pod because, I think, most of these guys over here (in the new pod) have tested positive.  I've tested negative so I don't know why they moved us over here."
He confirmed that he has been given dry cereal with a "little tube of like powdered milk."
A female prisoner said her pod has been in quarantine with no cleaning supplies or toilet paper.
"No laundry has been given, no clean sheets or uniforms, and I have been here a week and three days," she told me.
She said the pod is "disgusting" with sanitary napkins and tampon tubes on the floor.
"We've asked for cleaning supplies – they deny it," she said. "We asked for toilet paper all day yesterday and they said no."
She added, "People – parents and loved ones – need to be concerned about family members in the jail."
---
The Escambia County Jail has been under the control of the Board of County Commissioners since October 2013. County Administrator Janice Gilley is responsible for jail operations. She has not mandated that all county employees wear face masks. Read The Guard-less Guardian.