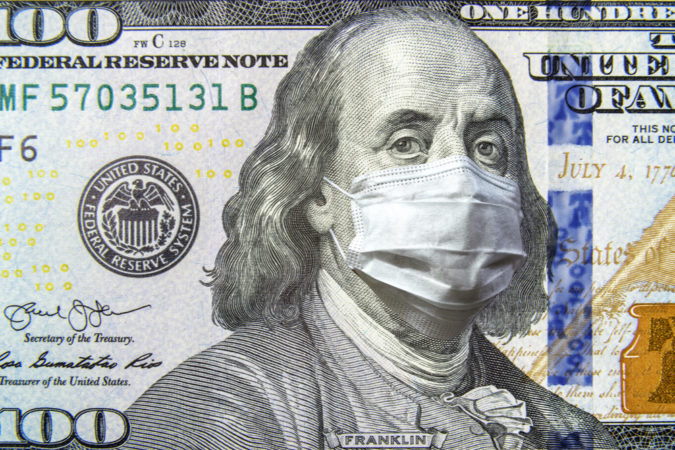 Lives Lost
The News Service of Florida reports Florida National Guard-led teams have conducted more than 3,700 tests in 21 nursing homes as part of efforts to stop the spread of COVID-19 at long-term care facilities. National Guard spokeswoman M. Caitlin Brown said 10 four-member "mobile testing teams" have conducted tests on staff members and residents at nursing homes since April 11. Brown did not know how many tests have come back negative or the percentages of tests conducted on staff members and residents.
Inweekly has been told the National Guard teams were set to come to Escambia County as the nursing cases soared. However, Ascension Sacred Heart intervened and volunteered to deploy its mobile testing unit. The hospital has tested the residents at Southern Oaks and Rosewood. The results should start coming back tomorrow.
As of Tuesday night, Escambia County has 70 COVID-19 cases and seven deaths among residents and staff in long-term care facilities – 31 case more than last Tuesday.
Numbers released by the Florida Department of Health showed that 207 long-term care residents or staff members had died from COVID-19, accounting for nearly 25% of the deaths from the disease statewide. In Escambia County, nursing homes residents and staff account for 70% of the county's COVID-19 deaths.
The Escambia County Emergency Operations Center knew about outbreaks in nursing homes on April 3, according to its SitRep. Once Inweekly reported the outbreak, the county suspended SitReps on April 7 to cover up the spread–the same day the Southern Oaks director asked the EOC for help.
The next day, when Inweekly asked County Administrator Janice Gilley and EOC director Eric Gilmore to identify the infected facility, Dr. John Lanza of DOH Escambia sent an email to Gilmore that reported eight nurses were coming in to visit Brookdale, Southern Oaks, Bayside and Arcadia on Thursday with an infection control practitioner.
After Inweekly, PNJ and others protested the lack of SitReps, the EOC released one on Saturday, April 11 — no mentioned of infected nursing homes was made. It took four days for Inweekly, with the help of its attorney Eric Stevenson, to get the emails that revealed the infected facilities on April 15. Three days later, Governor Ron DeSantis released a list of all infected long-term care facilities in the state – which revealed 11 in Escambia County.
Meanwhile, not a word from Escambia County EOC or DOH Escambia about the outbreaks that have accounted for seven deaths. No press briefings.
After Inweekly had called for more testing, especially in nursing homes, the testing began on Monday, April 20.
Had the county and DOH Escambia acted sooner or been more transparent, could those COVID-19 cases and deaths been avoided?
---
Beaches
Yesterday, the Okaloosa County Board of Commissioners voted to reopen its beaches from 6:30 to 9 a.m. and 4 to 7:30 p.m. daily starting May 1. Every week, the commissioners will assess the beach situation and decide whether to open the beaches more. Phase II will add extra hours and commercial activities, and Phase III will be normal operations.
In Brevard County, Satellite Beach and Cocoa Beach have reopened beaches for sunbathing and other activities within city limits, but groups must be five people or fewer.
The Santa Rosa County Commission meets tomorrow. The agenda includes an extension of beach closures for another seven days. However, media are reporting Commissioner Sam Parker will push to open the beaches – how much is unknown.
The Escambia County Commission has a special meeting set for 10 a.m. Tuesday, April 28. No agenda or recommendation on opening beaches has been posted.
---
BY THE NUMBERS: CORONAVIRUS — TUESDAY EVENING EDITION
April 21, 2020
By NSF Staff
TALLAHASSEE — The Florida Department of Health released updated numbers Tuesday evening about the coronavirus in the state. Here are some takeaways:
— 27,869: Total number of cases.
— 374: Increase in cases from a Tuesday morning count.
— 867: Deaths of Florida residents.
— 28: Increase in deaths from a Tuesday morning count, with deaths of people who tested positive in Alachua, Collier, Miami-Dade, Duval, Escambia, Hillsborough, Madison, Osceola, Palm Beach, Pinellas, Polk, Sarasota, Seminole, St. Lucie, Suwannee and Volusia counties.
— 2,153: Cases involving residents or staff members of long-term care facilities.
— 152: Increase in long-term care cases from a Tuesday morning count.
— 222: Deaths involving residents or staff members of long-term care facilities.
— 15: Increase in deaths involving long-term care facilities from a Tuesday morning count.
— 9: Overall deaths in Suwannee County.
— 9: Deaths involving long-term care residents or staff members in Suwannee County.
— 2: Overall deaths in Madison County.
— 2: Deaths involving long-term care residents or staff members in Madison County.
Source: Florida Department of Health
---
The Florida Hospital Association yesterday released its "Open" plan.
Part 1:OBSERVE THE COVID-19 RATE OF OCCURRENCE IN THE COMMUNITY.
• Resumption of elective surgeries and procedures should not occur without sustained reduction of COVID-19 and Person Under Investigation case counts.
• State of Florida to administer criteria by county following Guidelines for Opening Up American Again "Gating", which considers a reduction in the number of confirmed COVID-19, syndromic COVID-like illness, and the ability of the hospital to fully provide care to their community without implementing crisis care standards. Define thresholds to maintain adequate critical care capacity for potential COVID-19 or non-COVID-19 patient influx.
• Monitor bed availability and define thresholds to ensure adequate critical care capacity for potential patient influx.
Part 2: PREVENT TRANSMISSION OF COVID-19 TO PATIENTS AND HEALTH CARE PROVIDERS.
• Attest to adequate personal protective equipment and ensure access to timely COVID-19 testing.
• Implement routine screening of staff and visitors.
• Require universal masking of all persons who enter the facility.
• Adhere to Centers for Disease Control and Prevention guidance on the appropriate isolation of patients with confirmed or suspected COVID-19.
• Establish COVID-19 patient cohorts and dedicate staff.
Part 3: ESTABLISH A TRANSPARENT AND COLLABORATIVE PRIORITIZATION PROCESS TO GUIDE RESTORATION OF ELECTIVE SURGERY AND PROCEDURES.
• Hospitals should establish a multidisciplinary governance committee to clarify, interpret and make real- time decisions.
• The process should be reflective of regional trends related to COVID-19, consider each institution's resources and patients' needs.
Part 4: NETWORK WITH ALL HEALTH CARE PROVIDERS ACROSS THE CONTINUUM OF CARE TO FULLY RESTORE HEALTH CARE SERVICES.
---
City Update
The city of Pensacola had to temporarily shut down the third floor of city hall after a council employee exhibited COVID-19 symptoms.  Mayor Grover Robinson shared that the employee has been test and is awaiting results.   Inweekly has learned the employee has two relatives that are battling the virus.
Meanwhile, Escambia County administration has only reported one case – public works employee on Pensacola Beach.