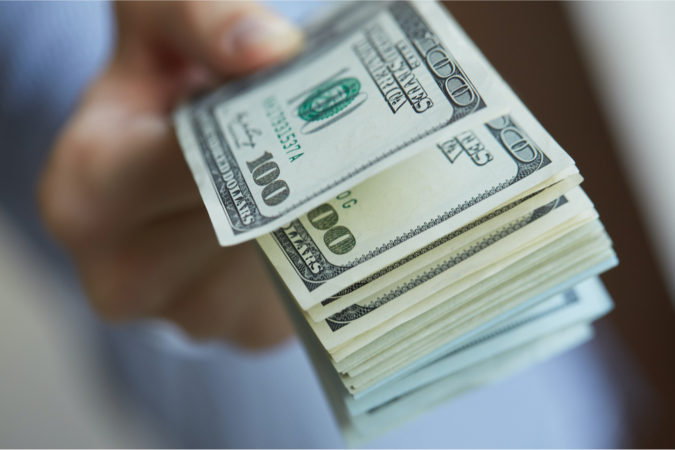 Twelve counties with less than 500,000 residents received over $10 million in the first installment of the CARES Act, including Escambia County, $14.32 million.
On Thursday, Aug. 20, the Escambia Board of County Commissioners finally provide three areas that would receive some of the funds:
$1.25 million for Escambia County Rapid Testing Program
$1.5 million for  food delivery through nonprofit partners and churches as part of the Escambia Serves Food Assistance and Relief Program.
$500,000 was approved for Visit Pensacola marketing.
No information about these programs was made available to the public prior to the board meeting. The commissioners have a special meeting set for Thursday, Aug. 27 to hash out other aspects of the CARES Act plan.
Behind the scenes, County Administrator Janice Gilley has tried to convince commissioners that her administration isn't behind other counties in getting a CARES Act plan approved and implemented.
Deputy Administrator Chips Kirschenfeld told the commissioners, "As as Janice mentioned, looking at some of the other counties–for example Sarasota County, which is a little bit larger than us, with a population of about 400000, just yesterday, they approved the framework for the distribution of their funds, and their plan is going to be completed September 30th– we're right in line with many of the other counties that received the funding when we did."
---
Sarasota County is the only Florida county – which has received over $10 million – that is on the same timetable as Escambia.
June:
Manatee County ($17.59 million) approved its plan in June. Housing grant application period began June 12. Small businesses are on second round of grants.
Osceola County ($16.39 million) On June 22, Osceola County Commission approved a plan to use 70 percent for rental or mortgage Assistance, 20 percent for small business assistance and 10 percent for food insecurity assistance.
July:
Marion County ($15.95 million) Commissioners approved plan on July 7. On Aug. 18: The county commission approved an agreement with the Ocala/Marion County Chamber and Economic Partnership, United Way of Marion County and the Community Foundation of Ocala/Marion County to help address unforeseen financial needs created by COVID-19.
St. Lucie ($13.89 million) Announced its plan on July 8 Phase 1 plan, under which residents could receive up to $4,000 to pay for bills but would have to show proof of past-due bills.
Seminole County ($22.58 million) Approved plan July 14. The Seminole CARES Small Business Grant Online Application Portal launched Wednesday, Aug. 19. Individual Assistance Portal Opens Aug. 26
St. Johns County ( $11.55 million) The St. Johns Board of County Commissioners approved Phase I of a $46 million CARES Act funding program on July 14,
Collier County ($16.79 million) rolled out is plan on July 24.
Levy County ($12.81 million) began accepting grant applications on July 27. Business have to submit applications by Aug. 28.
August:
Alachua ($11.74 million) published its plan on Aug. 3 and has opened its application portal.
Lake County ($16.01 million) opened its portal and began accepting grant applications on Aug. 10.
---
Escambia County has yet to publish a CARES Act plan on its website. Administrator Gilley had a PowerPoint that she quickly ran through during the Aug. 20 meeting.
However, the public has no details on the rapid testing, food delivery and other aspects of her plan.
All we have is this: CARES ppt 8.18.20