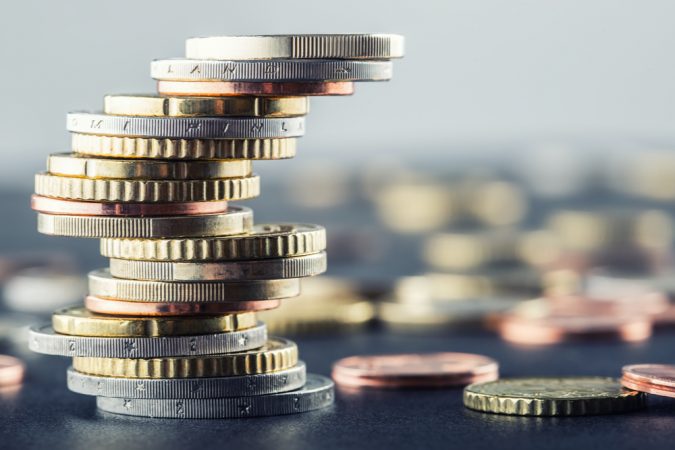 On Sunday, Sept. 20, President Trump signed a Major Disaster Declaration for south Alabama. The following morning, residents of the Alabama counties of Escambia, Baldwin and Mobile counties began filing for FEMA Individual Assistance.
The Florida Panhandle received its declaration yesterday but not the Individual Assistance.
"This is a different FEMA," said State Sen. Doug Broxson. "We're getting a different response.  We, historically, I've never seen them not writing checks at this point. Very disappointing."
Escambia County has been asked to provide photos and documentation of the hurricane damage. Escambia County Commission Chairman Steve Barry implored the public to help and expressed his dismay that Florida was being treated differently by FEMA.
"I was disappointed that it wasn't included in the award today," Barry said candidly. He noted that the declaration is a "dynamic document" that can be supplemented as time goes on."So it's not with the expectation that it won't be, it's just with the bit of disappointment today that it was not included."
He added, "We've been told that folks that were in town and doing assessments on the federal level didn't see as much damage as they might've thought that they were going to see or maybe that they've seen in the past."
State and federal officials have asked the county to send in photos of damage suffered by residents. On noon Wednesday, Sept. 23, the county set up hurricanesally@myescambia.com and asked residents to email photos that show your damage, with a short narrative (up to 200 words) telling their story about Hurricane Sally damage with the physical address of the damage. As of 5 p.m. yesterday, over 500 emails had been received, but that might be enough.
Commissioner Barry said FEMA has not given the county a dollar threshold that needed to be met before the Individual Assistance would be available.
"All of us operate in systems where there are rules and objective things that you can meet to find out what standardized issues." he said. "It was re-articulated today that it's clearly a subjective issue…That's scary."
Barry continued, "We have had a tremendous loss and that's unfair to our citizens to not have the opportunity to apply. The merits of everybody's situation is going to warrant the award… It's concerning to know that it's not a dollar threshold."
Sen. Broxson echoed the commissioner's disquiet: "We're very concerned, and we expressed that to Tallahassee today–that we need them to exert their power on whoever they have to, to make sure that whatever application was sent up there, complete or incomplete, is responded to."
County Administrator Janice Gilley said that U.S. Senator Rick Scott had called the FEMA regional director to express his support for individual assistance for our communities. She said, "And I will tell you that they once again reiterated, as you've heard from these gentlemen, that we need to document our need."
She said Hurricane Sally  is a different storm, and the recovery is a different situation "when you look at COVID and you look at the way that the agencies are operating."
"I think one of the other things too is that we have been talking about the way that we recover and the way we are resilient," said Gilley. "We don't want that to be something that works against us. I think that our community has worked really well together and everybody has pulled together and we should not be penalized for that."
Barry understands it's an extra task for citizens, but it's a necessary one.
"It's an effort to take the pictures, to upload the pictures, to write a narrative, to recount something that's upsetting to you, but that's what's going to give us the ability to advocate in the best manner for you to be able to get that direct FEMA assistance," he said. "And then once our application's up and complete, then we can work hard to advocate with our state and federal partners to get that individual assistance."
Commissioner Barry said he has set Monday as the deadline for photos and damage stories to be collected. He thinks Escambia County will eventually get the Individual Assistance but doesn't know why Escambia County's award has been delayed.
---
Individual Assistance
Assistance is available for necessary expenses and serious needs caused by the disaster. This includes:
Home repairs
Rental Assistance
Disaster-caused child care expenses.
Disaster-caused medical and dental expenses.
Disaster-caused funeral and burial expenses.
Disaster-caused damages to essential household items (room furnishings, appliances); clothing; tools (specialized or protective clothing and equipment) required for your job; necessary educational materials (computers, school books, supplies).
Fuel for the primary heat source (heating oil, gas).
Clean-up items (wet/dry vacuum, dehumidifier).
Disaster-caused damage to an essential vehicle.
Moving and storage expenses caused by the disaster (moving and storage of personal property while repairs are being made to the primary residence, and returning property to the primary address).
Other necessary expenses or serious needs as determined by FEMA.
Other expenses that are authorized by law.