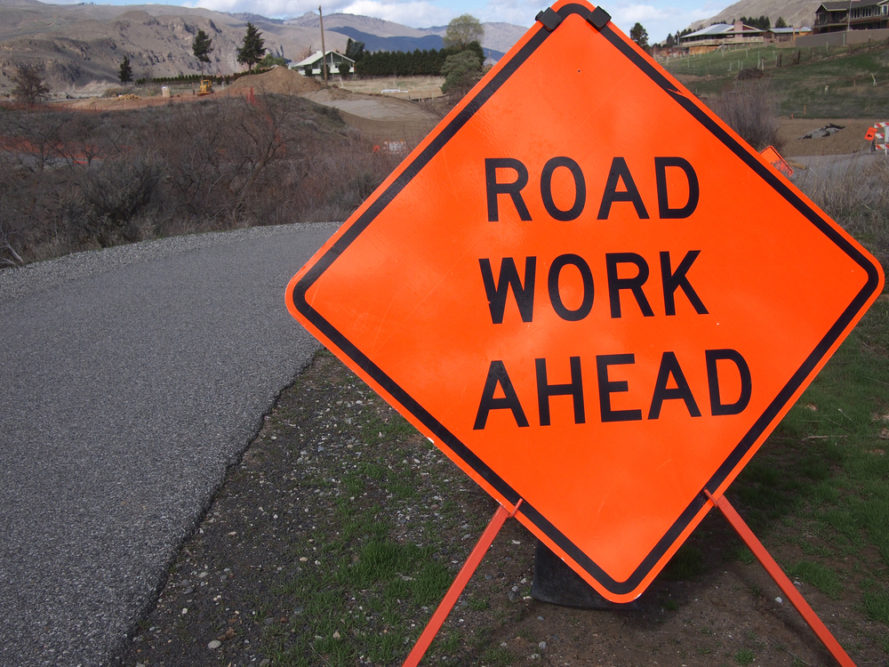 By Duwayne Escobedo
Escambia County Commissioner Grover Robinson remembers seeing students trudging through the ditches along Olive Road to get to Ferry Pass Middle School.
"I thought, 'This is ridiculous,'" the District 4 commissioner told about 60 residents at a Town Hall meeting Tuesday night in the Ferry Pass cafeteria.
By early February 2018 the west end of Olive Road up to the school will be a three-lane road with sidewalks for students to walk on and bike paths.
And Robinson promised a citizen at the meeting who proposed a crosswalk for the youth to cross the typically busy Olive Road like ones at Pensacola Beach that flash lights and force cars to stop to allow pedestrians to cross.
The $5.4 million Phase I project was initiated by Robinson about 10 years ago. Phase II of the project on the eastern end of Olive Road from Ferry Pass to Scenic Highway is scheduled to begin at the end of 2017.
As part of that work, Johnson Avenue realignment at Winding Lane and be rerouted to Olive Road with a traffic light installed across from Harbour Square. There is debate among neighbors on Winding Road whether to make the street a cul de sac. Phase II will also include several drainage projects.
Several residents of the Ferry Pass area complained about the length of time the project was taking on the 2.3-mile stretch. Robinson and county engineers explained to remove stormwater from the flood-prone area contractors have had to put in much larger drainage pipes.
"I know it's not as fast as you want or I want but we're working on it as fast as we can," Robinson said.
In addition, Robinson said a stormwater pond adjacent to Dreamland Skate Center will have a walkway around it and a bench near a large heritage oak tree on the east side of the pond.
"We want it to become a water amenity," Robinson said. "We have to stop turning them into fenced in ponds. It is beautiful back in there."
Robinson also reported that the state plans to replant mature trees at the Scenic Highway and Interstate 10 on and off ramps, so it will "look like a nice forest again."