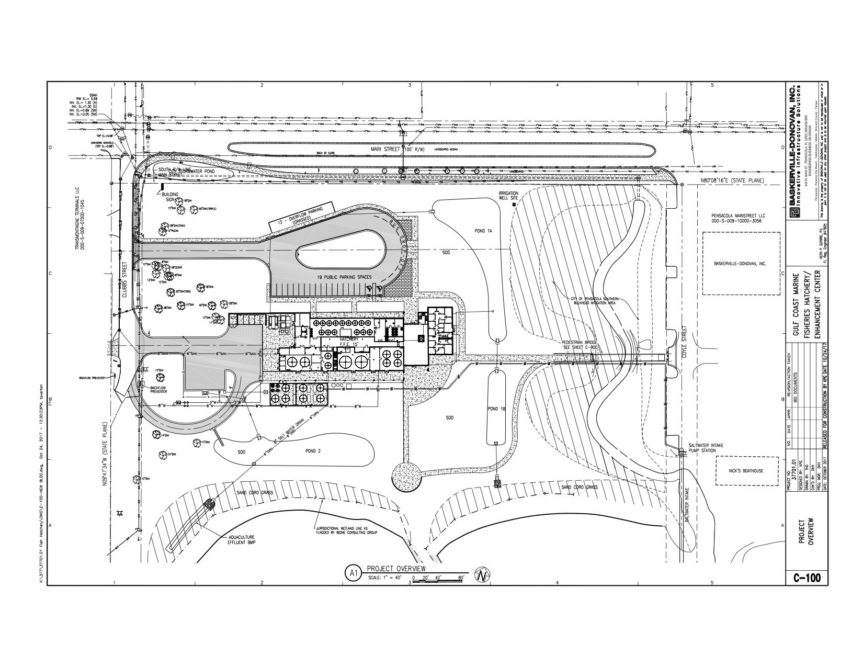 Florida Fish and Wildlife Conservation Commission has requested the City of Pensacola terminate its $50/year lease to build a fish hatchery on Bruce Beach, according to a press release issued by the mayor's office.
In a statement that accompanied the request, the FWC said the decision was based on the lack of community support for building the facility at Bruce Beach. The commission said the protracted legal battles over the lease and whether city officials followed city policies had a "significant financial impact."
"Going forward, FWC will work other state and federal trustees on the Florida Trustee Implementation Group to seek an alternative site for this $18.7 million project as currently designed." said FWC officials.
The FWC thanked Pensacola Mayor Ashton Hayward for his support: "Lastly, we are indebted to Mayor Hayward for his vision and stalwart support for this project during the nearly 8-year planning and design period."
Mayor Hayward's written statement: ""We appreciate our relationship with the Florida Fish and Wildlife Conservation Commission and will continue to work with FWC on other opportunities that will bring value to our region.Our goal has always been to activate the waterfront. I know that our community has other visionary ideas for the Bruce Beach site and I am confident that we can achieve our goal in a way that will turn out to be a win for our community."
---
Note: FWC has had the $18.7 million of the Deepwater Horizon Natural Resource Damage Assessment (NRDA) funds for over four years. The lease agreement was signed in May 2014. The legal battle over the lease arose because the FWC failed to make sure construction began three years after execution of the lease. The financial impact of those delays isn't known.