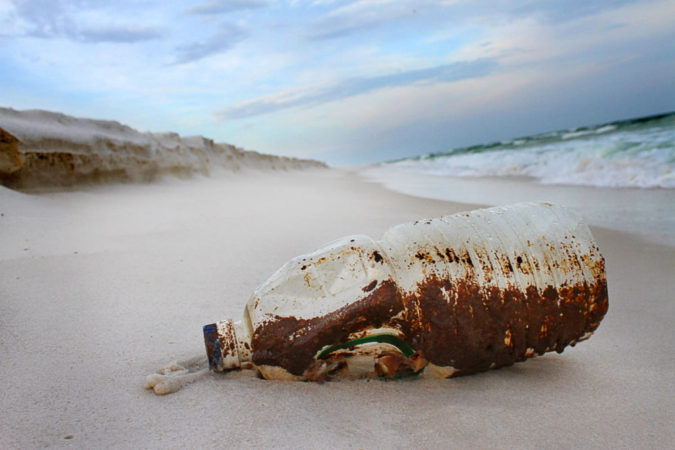 By JIM TURNER
THE NEWS SERVICE OF FLORIDA
Don't expect settlement money from the 2010 Deepwater Horizon disaster to be used directly to attract tourists or new businesses, House lawmakers said, as they consider how to flow the cash into Gulf Coast counties.
Rep. Jay Trumbull, R-Panama City, said Thursday he expects his Select Committee on Triumph Gulf Coast will instead look at designating the money for infrastructure and education projects that help entire communities.
"We are not going to be focused on direct economic incentives. That's not what we think is the best use of the dollars," Trumbull said after the committee's first meeting. "But we do believe that there are many opportunities to spend the money in ways that don't have to be direct incentives."
The select committee, comprised of Republican lawmakers from Northwest Florida, was created to oversee how 75 percent of settlement payments received by the state are distributed to the eight Panhandle counties most impacted by the disaster, as required by a 2013 state law.
Those counties are: Bay, Escambia, Franklin, Gulf, Okaloosa, Santa Rosa, Walton and Wakulla.
The other 25 percent goes to 15 other counties along the coast.
The law also created Triumph Gulf Coast, a non-profit organization within the Department of Economic Opportunity, to direct money to the eight counties for economic recovery projects, tourism efforts, educational grants and infrastructure projects.
Florida is in line to eventually receive up to $2 billion from the $4.9 billion that is to be paid by BP to resolve Gulf Coast economic claims arising from the Deepwater Horizon disaster, said Drew Bartlett, the Florida Department of Environmental Protection's deputy secretary for ecosystem restoration.
The state received $400 million last year and is expected to get $106.7 million a year from 2019 through 2033.
Additional money is coming into the state and counties through separate agreements with other businesses involved in the disaster.
"So far, authorized in Florida, we've got a bunch of projects rolling — 100 of them — at $289 million through all these different funding streams," Bartlett said. "We're putting the money to work right now. There is a lot more coming."
Prior to the House committee meeting, a trio of senators filed a measure that clarifies that the settlement money headed to the eight Gulf Coast counties is to include payments from BP received by the state before the settlement was formally finalized.
"By clarifying the requirements under current law, this legislation ensures a smooth transfer of funds to Triumph Gulf Coast, Inc., not only for the funds the state recently received, but also for any future settlement payments," Sen. Doug Broxson, R-Gulf Breeze, said in a release.
Broxson sponsored the proposal (SB 364) with Sens. George Gainer, R-Panama City, and Bill Montford, D-Tallahassee.
"Nearly seven years after the spill began, on a daily basis, we are still hearing from constituents whose families and businesses were drastically impacted," Montford said in the release. "This legislation affirms our longstanding commitment to keep these critical funds in Northwest Florida to provide for the ongoing economic recovery of our region."
Trumbull said his committee will look at the Senate proposal.
"I know that the Senate is working towards keeping the dollars in the Panhandle, and that's something we're all coalesced (around) to make sure that happens," Trumbull said.