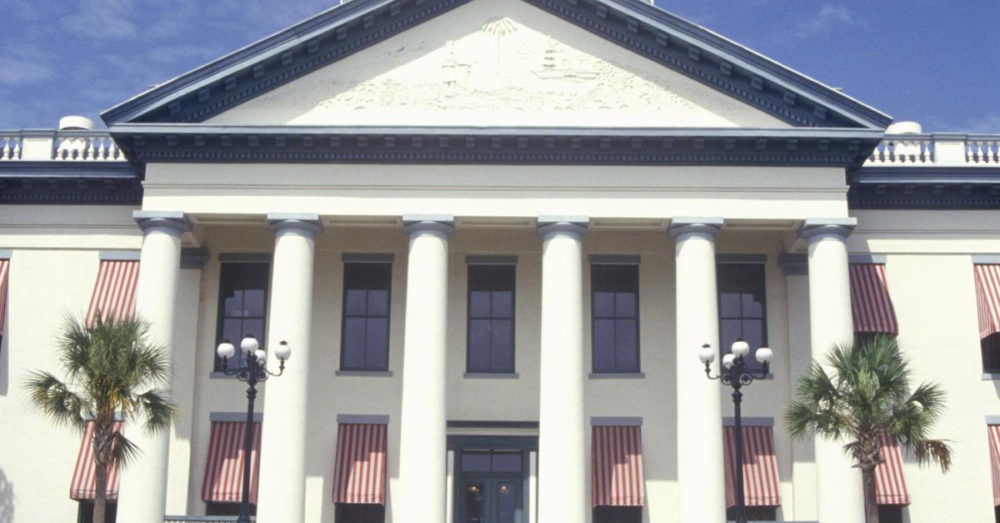 By BRANDON LARRABEE
THE NEWS SERVICE OF FLORIDA
House members are expected to consider how they would cut the state budget by anywhere from $1.1 billion to $2.2 billion as part of an exercise toward making the next spending plan balanced.
Plans for the exercises were unveiled Tuesday by House Appropriations Chairman Carlos Trujillo, R-Miami, as he tried to stress the chamber's message that the state budget for the coming fiscal year, which begins July 1, will be incredibly tight.
"Our spending pattern is unsustainable, and this is the time to address it," Trujillo said.
House Speaker Richard Corcoran, R-Land O' Lakes, has taken a tough line on the budget, saying that the already-small projections of a state surplus don't take into account factors like $300 million pledged by law to be spent on counties affected by the 2010 Deepwater Horizon disaster.
Trujillo said Tuesday that state agencies have also pitched $594 million in additional spending that's not accounted for by the official budget forecast used to project a surplus and that any new proposals by Gov. Rick Scott would also eat into the state's growing revenues.
The state is expected to take in more money during the next budget year than in the current one, which ends June 30. In fact, state economists recently added $141.9 million in projected tax revenue over the next 18 months. But that represents a sliver of the state's annual spending — less than 0.2 percent of the current budget.
And much of the expected increases in tax revenues would be eaten up by the usual cost increases for items like education funding and health-care programs.
And those trends could lead to a shortfall as soon as the 2018-19 budget year, when projections show the Legislature will be $1.3 billion short, followed by a nearly $1.9 billion hole the following year.
"Our real goal and our real task throughout the course of this committee and throughout the course of this year is going to be (finding) ways to cut, to save in order for us to meet our long-term financial obligations," Trujillo said.
That led to the budget exercises set to be considered by House budget subcommittees, Trujillo said. The first would make a set of modest assumptions about budget growth and try to put the state on track to fix the future shortfalls over a three-year period; the other would be based on more aggressive spending by lawmakers and the resulting need to make deeper cuts to avoid the shortfalls this year.
The subcommittees are expected to report back by Feb. 13.
The House maneuver adds to a simmering question about precisely how lawmakers should approach budget decisions in the spring session, which begins March 7. It could also reignite tensions between Republicans and Democrats about how to deal with a shortfall.
For example, Rep. David Richardson, D-Miami Beach, asked Trujillo to have House staff members prepare a look at the impact of recent tax cuts on the state's budget picture.
"I'm wondering if we have done or we can do some analysis to look back over the last four years at these tax cuts and determine which of those tax cuts have truly stimulated the economy the way they were intended to, and if they have not, whether or not we want to look at repealing that tax cut," Richardson said.
But that suggestion drew concern from Rep. Bill Hager, R-Delray Beach.
"To repeal a tax cut means that we would be voting for tax increases," Hager said.
Tax increases have generally been a nonstarter for Republicans.
Trujillo said he would have House staffers follow up on Richardson's request but suggested that he didn't believe it would solve the budget problems.
"I think it's undisputed that our expenditures, even if we wouldn't have cut taxes, would be much higher than the tax cuts, than the revenues we would receive from (not having) those tax cuts," Trujillo said.