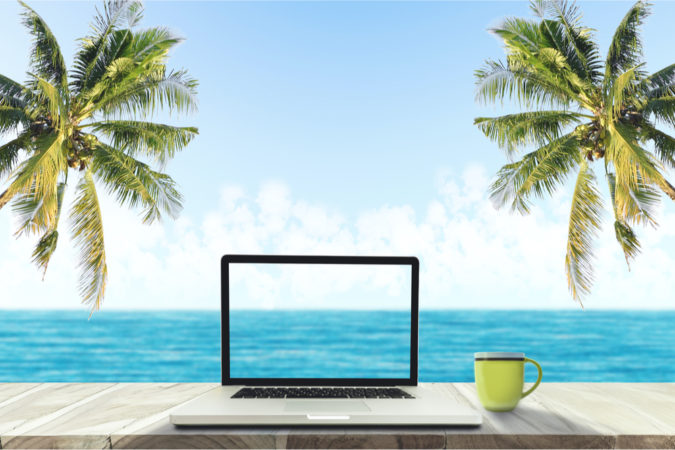 FloridaWest, Escambia County's economic development authority, sees opportunity as the nation deals with the COVID-19 pandemic. Millions have found that they can do their jobs from anywhere, and many companies have seen that it may not matter so much where their talent is.
"In the weeks and months ahead, FloridaWest Economic Development Alliance will be politely suggesting to technology and cybersecurity professionals that 'anywhere' should be right here in the Pensacola area," said FloridaWest CEO Scott Luth.
State Rep. Alex Andrade agrees.
"The growth of work-from-home opportunities following COVID-19 bodes well for cities like Pensacola," said Andrade. "As people are empowered more and more in their careers to work remotely, Pensacola's beautiful beaches and vibrant character will become not only more appealing but more realistic for this new segment of our workforce."
The greater Pensacola area already a foothold in the cyber world. UWF President Martha Saunders and Dr. Eman El-Sheikh have done an outstanding job of turning the University of West Florida Center for Cybersecurity into a national center of excellence. The university and Pensacola State College are producing trained cybersecurity workers who are finding local opportunities with the Department of Homeland Security, the National Security Agency and the Navy's cybersecurity operations
"To keep these agencies and companies here, help them grow and attract others like them, we need to make sure our well of talent is even deeper," said Luth. "That's why FloridaWest will be working with local partners to develop and launch our 'Remote from Here' campaign that will highlight all the great reasons why 'work from home' should mean 'work from here.'
Over the next few weeks, FloridaWest will be putting together campaign materials and sharing them as widely as possible. To learn more, visit floridawesteda.com.