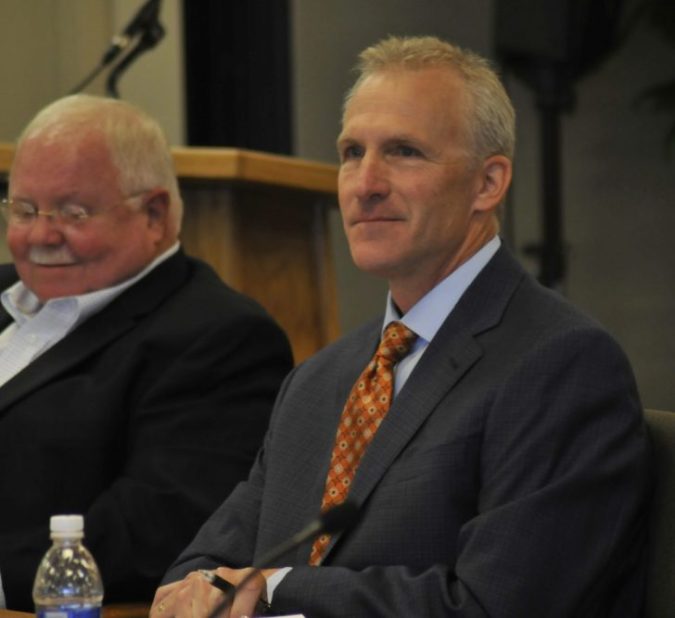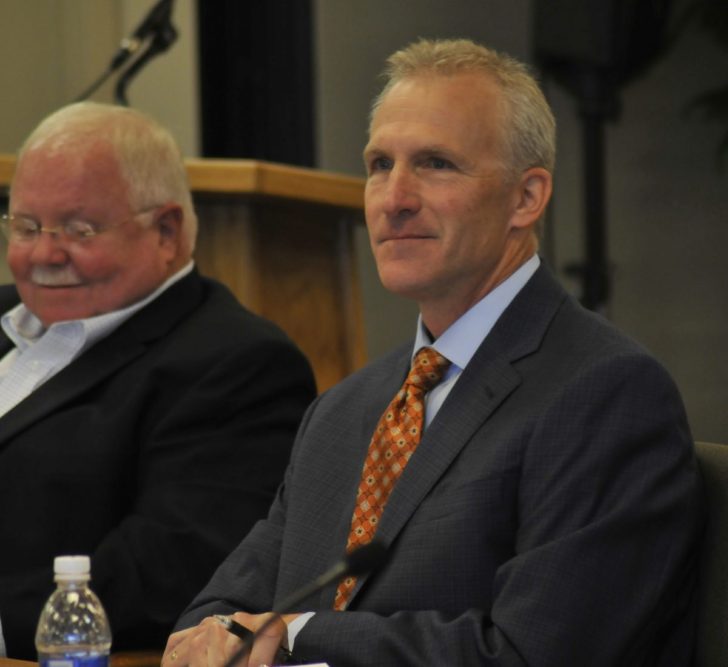 Public records show that former City Administrator Eric Olson left the mayor's office "fraught with stress, suspicion, and major polarization." Olson had two allegations of hostile work environment filed against him, an Equal Employment Opportunity Commission complaint of discrimination, claims of preferential treatment for his assistant and complaints that he hid the recycling issues from both the Constituent Services and Public Information departments.
According to notes kept by Assistant City Administrator Keith Wilkins, Constituent Services Administrator Latasha Buchanan filed a harassment complaint in February against Beth Barr, Olson's assistant, "resulting from alleged harassing interactions from Ms. Barr and Mr. Olson's inaction to resolve the problem."
Buchanan requested to be removed from the mayor's office and relocated elsewhere in City Hall. HR investigated and made recommendations that Buchanan said Olson didn't follow.
In March, Olson rescinded his approval of Laura Byrne, who works for Buchanan, to attend a conference. Byrne filed in May a complaint of retaliation against Olson believing the city administrator was upset that she supported Buchanan.
Wilkins said that after subsequent discussions with Mayor Hayward, it was decided that Wilkins, Ed Sisson and Tracy Walsh of the HR department and City Attorney Lysia Bowling would be placed over the investigation. Former Escambia HR Director Rod Powell was hired to conduct an independent investigation.
On May 29, Olson placed Human Resources and Constituent Services under Wilkins. Read Exhibit_14.
Powell's report reveals an mayor's office where employees clearly didn't get along, and City Administrator Olson appeared to be unwilling or too inexperienced to deal with the conflicts and miscommunication. Many of the allegations were found to be unsubstantiated, but they indicate an office that lacked a unifying leader. Olson failed to meet with parties to resolve conflicts and "defuse the negative feelings that have polarized the office over the past year."
However, on the allegation of harassment and retaliation, Powell found:
1. The evidence supported the fact that Barr threatened Buchanan in the workplace over holiday pay issue – which led to a "serious collapse of the working relationship" between them.
2. Olson failed to take timely corrective action to discipline Ms. Barr.
3. Olson failed to immediately report Hostile Work Environment complaint to HR.
He recommended Barr be disciplined, Olson admonished and Buchanan be allowed to move her department off the 7th floor. Read Investigation.
It appears that Mayor Hayward may have made the right decision to let Olson go last Friday.
---
Exhibit_9 Exhibit_8 Exhibit_7 Exhibit_6 Exhibit_2 Exhibit_5 Exhibit_3 Exhibit_16 Exhibit_15
Exhibit_13 Exhibit_12 Exhibit_11 Exhibit_1__4____10 Attachment_2 Attachment_1