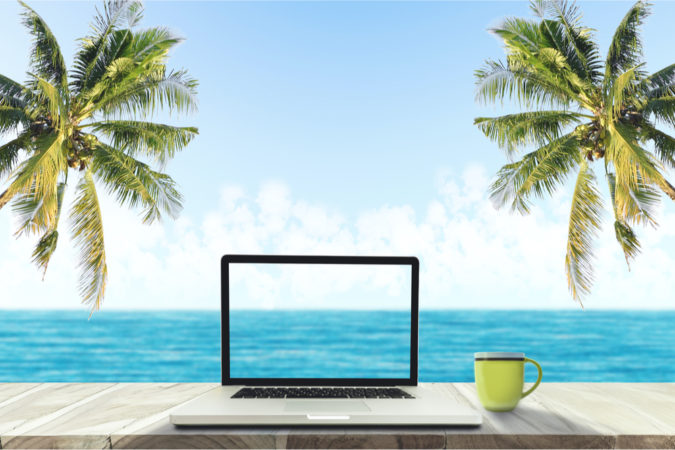 Visit Pensacola Celebrates a 79% Increase in Visitor Spending Since 2014 During National Travel & Tourism Week
Pensacola, FL – This week, Visit Pensacola is celebrating The Future of Travel with industry peers, partners, and community members during the annual National Travel and Tourism Week. Announced on Tuesday at the Re-Visit Pensacola Summit, the industry is seeing record growth.
Here are a few highlights from the 2021 fiscal year.
• Welcomed over 2.4 million visitors
• Visitors spent over $1.2 billion in Escambia County, a 79% increase since 2014
• Employed over 22,000 people, accounting for 16% of all jobs in Escambia County and $619 million in wages.
• Tourism saved every household in Escambia County $630 in taxes
"It's been positively overwhelming to see the participation and support from our industry and the community this week after the past two years," Director of Marketing and Communications Nicole Stacey said. "The showcased growth of the tourism industry paired with the support of the community shows that the future of travel is bright."
Other highlights of the week include awarding five hospitality heroes at the Hospitality Hero Award Ceremony and Luncheon and collecting 577 pounds of trash at the Tourism Gives Back Clean-up at Jones Creek. In partnership with Keep Pensacola Beautiful, Pensacola and Perdido Bay Estuary Program, and Clean Horizons, the industry came together to care for the community we call home.
To wrap up the week, the Pensacola, Pensacola Beach, and Perdido Key Visitor Information Centers will have open houses on Friday, May 6, from 9 a.m. – 4 p.m. All visitor information centers will have bakery treats and new Insider Guides available for pickup. The downtown visitor information center located at 1401 E. Gregory Street will have food trucks on site. For more information on National Travel and Tourism Week 2022, visit www.visitpensacola.com.