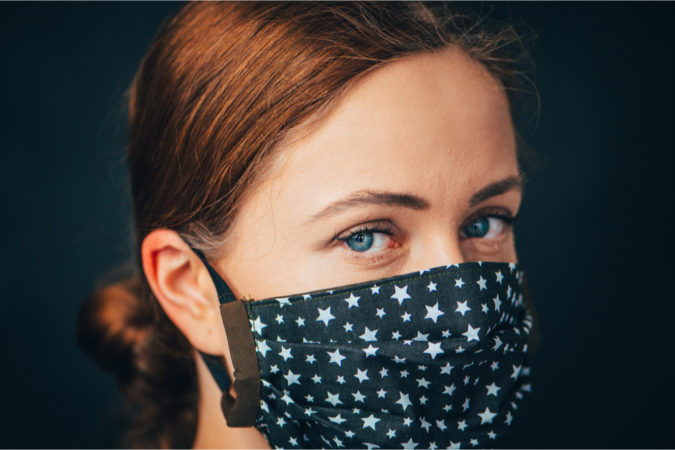 Escambia County Administrator Janice Gilley had her staff put out a press release regarding Gov. Ron DeSantis' press event at Ascension Sacred Heart yesterday – "Escambia County Thanks the Governor for his Visit and COVID-19 Update."
It highlighted a few of the slides presented by the governor and cut and pasted CDC guidelines from March. Gilley didn't have her staff emphasize what has become the state's top recommendation and is listed, along with social distancing, at the top of the Florida Department of Health's COVID webpage – "PUBLIC HEALTH ADVISORY: FDOH advises all residents to wear masks in public and socially distance."
The change to FDOH page was made on Saturday, June 20, after State Surgeon General Scott Rivkees issued an advisory that recommended residents wear face coverings where social distancing was not possible.
Gilley didn't send out an announcement encouraging face mask until after business hours on Thursday, June 25. The next day, Pensacola Mayor Grover Robinson issued an emergency order mandating face masks inside local businesses – within the city limits. The mayors of Gulf Breeze and Milton followed his lead and issued similar orders.
County staff have shared that Gilley opposes mandatory face masks, saying the public doesn't support it.
Commissioner Bender wears a mask in public and shops at places that follow the CDC guidelines. In a phone interview on Friday morning, he said that he doesn't think a mandatory mask requirement would work in Escambia County.
"With making an ordinance, one, I don't want to do anything that would send somebody to jail over it because we're trying to keep the numbers in the jail down to prevent the spread of it," said Bender, who represents east Pensacola and Pensacola Beach. "So, I don't want to introduce someone that doesn't have to go to jail over it."
He added, "And then again, who's going to enforce it, and if there is no enforcement, then what good is an ordinance?"
May isn't worried about the sheriff's office not enforcing the order. He told Inweekly, "The requirement will help businesses protect their employees and customers. We have laws banning smoking inside buildings that deputies don't enforce, but they still work. We need to stand behind the guidelines."
Over the weekend, Inweekly had The Political Matrix poll 865 Escambia County residents — 72.4% support the county mandating the wearing of face masks.